Add a little adventure to your End of Year celebrations with Port Phillip Ferries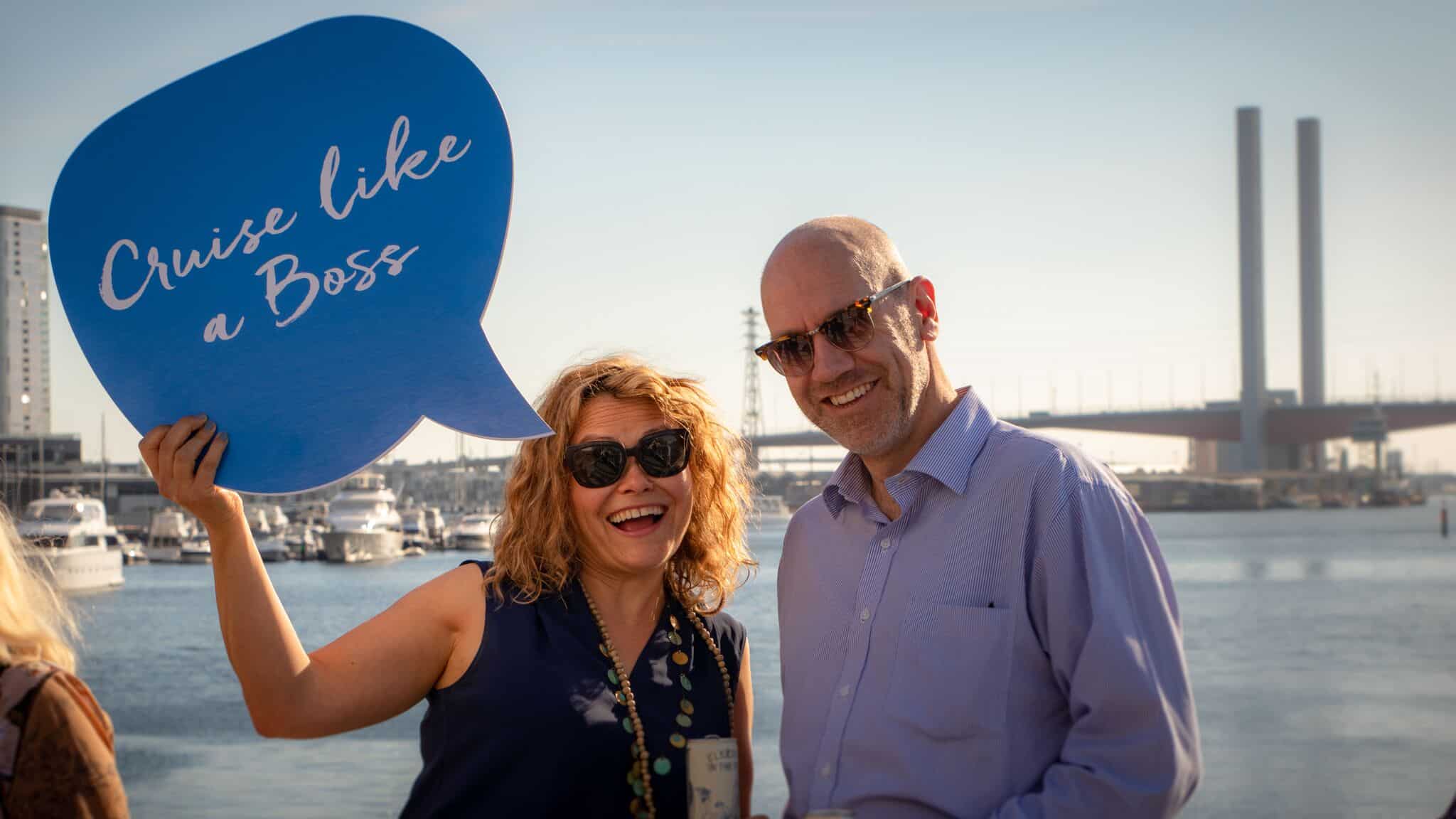 Shut down your computers, put away those calculators and lodge those documents – it's time to start planning your end of year celebrations (and boy, do Port Phillip Ferries love a good celebration).
If you're on the hunt for the perfect way to enjoy the festive season with your team, look no further. Port Phillip Ferries has joined forces with some of the Bellarine's best to offer a bunch of unique and incredible packages and experiences that will be 'the' hot topic of talk around the office water cooler (until EOFY rolls around, of course).
Get Out of Town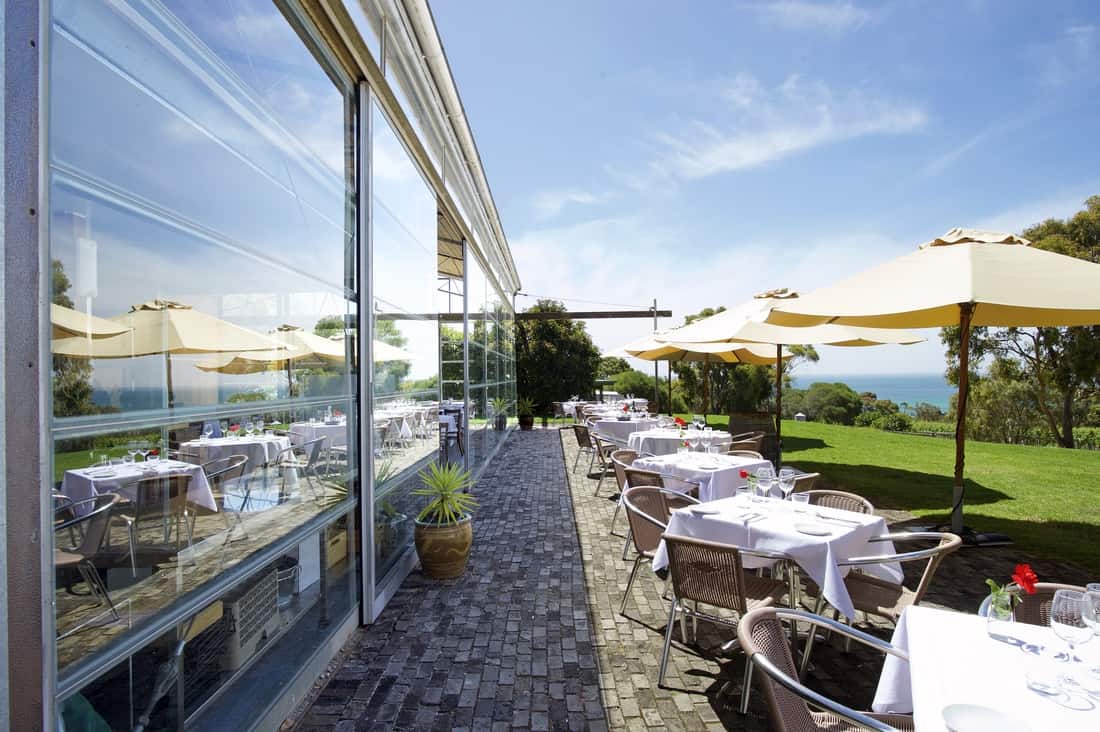 That's right. Get out of the city for a day on the Bellarine. Take a journey on the high seas and add a little adventure to the occasion. Just one-and-a-bit hours' cruise from Docklands to Portarlington and you'll be off exploring the best local spots to wine, dine, and relax by the sea. No car or long bus ride necessary. All that's left to do is round up your captain and crew and hop on board.
Eat, Drink & Be Merry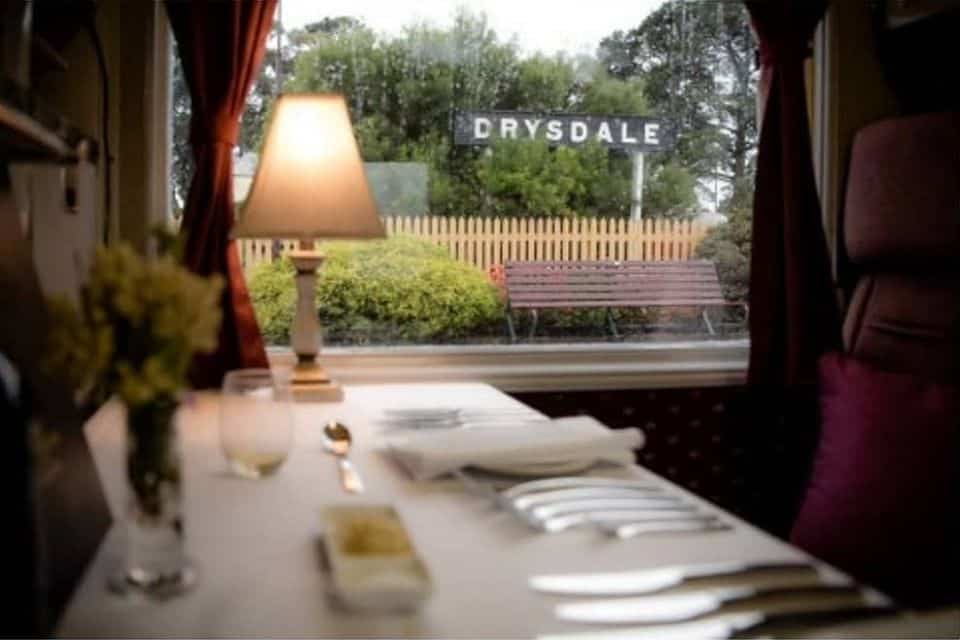 Indulge in a day of Destination Dining. Spend the day riding the rails on the unique and memorable Q Train; a restaurant train that travels along the historic Bellarine Railway between Queenscliff and Drysdale (as seen on Masterchef!).
Or you could shout your team to a wine tasting and a long, leisurely lunch at one of two iconic (and award-winning) venues Terindah Estate or Jack Rabbit Vineyards – both 'must do' destinations on The Bellarine.
Take a (cruise) on the Wild Side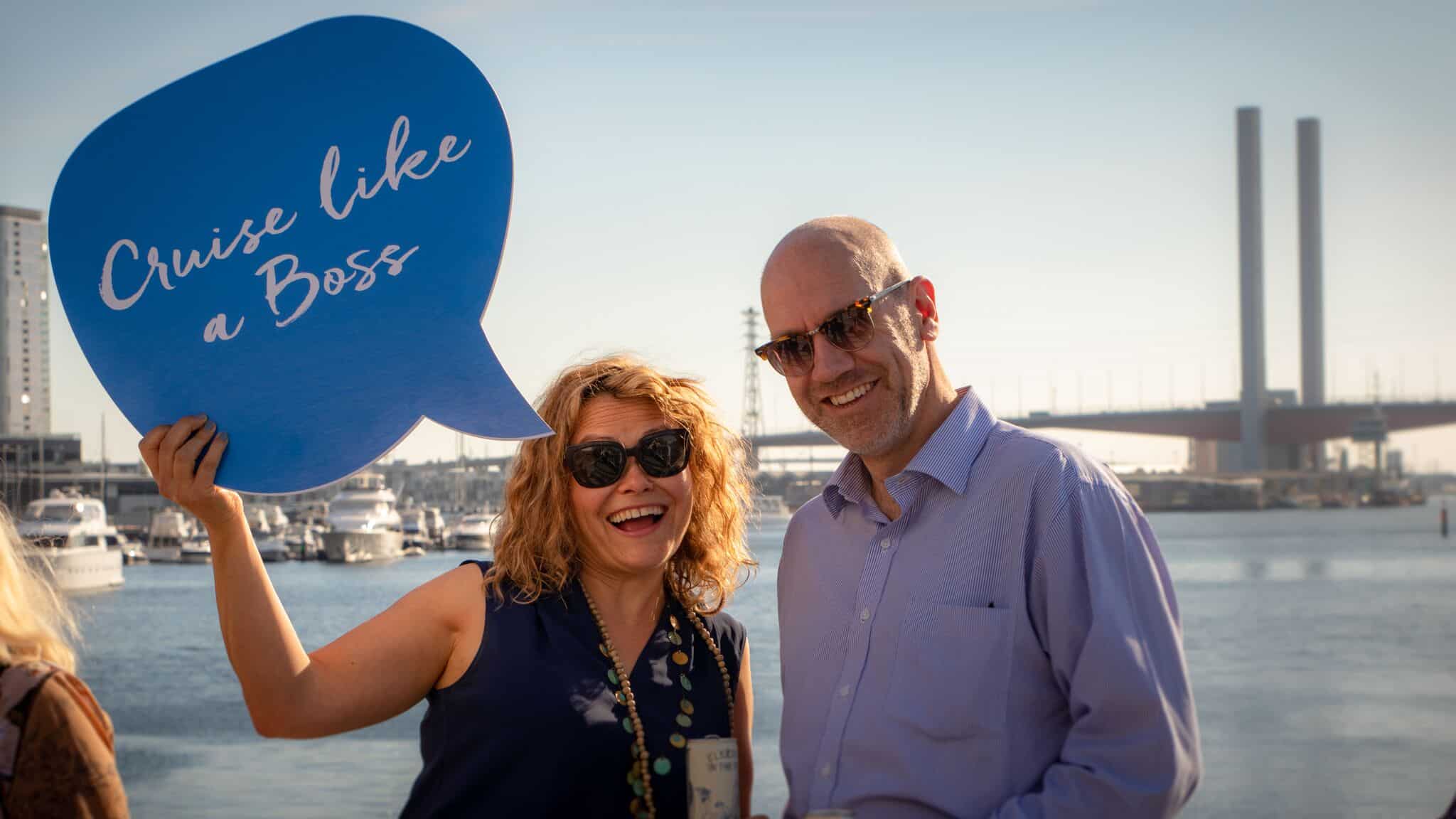 Is wildlife spotting more your thing? Cruise across the bay from Melbourne then spend the day on the water with Sea All Dolphin Swims, where you will meet the friendly (but wild) locals of Port Phillip.
Ferry Good Times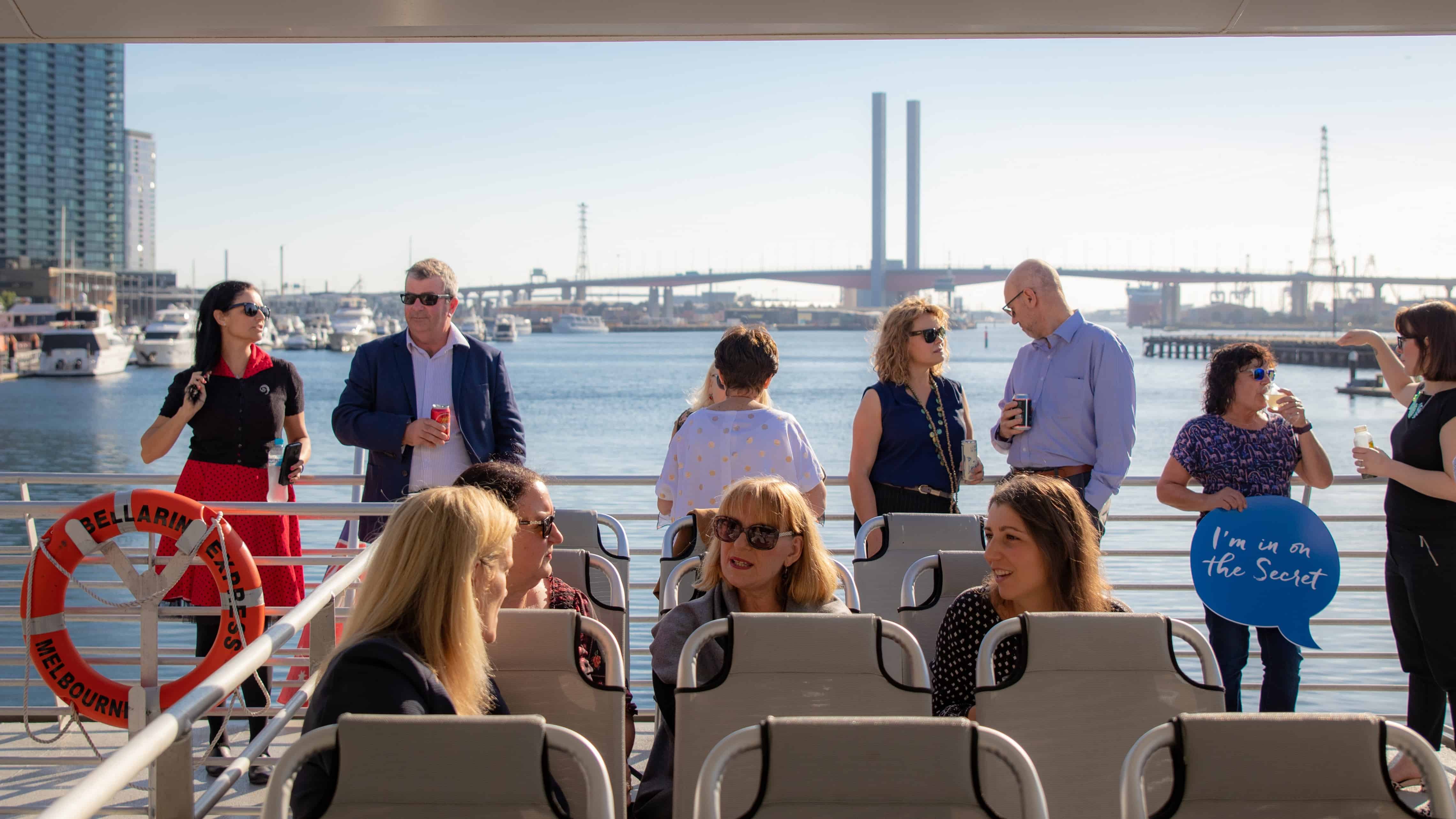 With Port Phillip Ferries, Regional Victoria is right on Melbourne's doorstep. Take advantage of the fresh sea air and invigorate the team. Go under the West Gate instead of over it. There is no better way to travel, guaranteed.
Check out all of the top-notch packages and experiences on offer at www.portphillipferries.com.au
PS: Did you hear the good news? Port Phillip Ferries is growing! From December 2019, Port Phillip Ferries and their legendary crew will offer a new, separate daily service between Docklands and Geelong.
Port Phillip Ferries Departs and arrives from:
Victoria Harbour – 131 Harbour Esplanade, Docklands VIC 3008
Portarlington Pier – Harding Street, Portarlington VIC 3223
Sign up to stay up to date with all the latest news