Meet the newest member of our team Claire Steele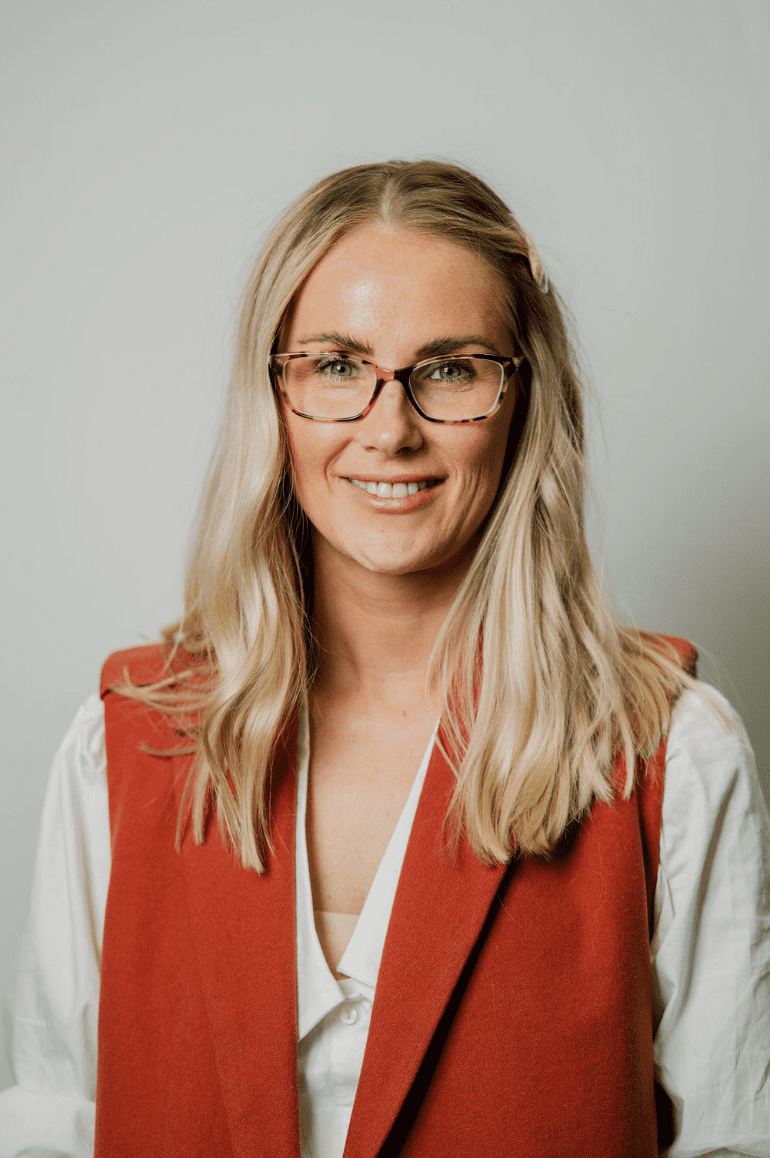 Claire Steele has joined the Business Events Geelong team, stepping into the role as Marketing and Communications Coordinator. Bringing to the table more than a decade worth of experience marketing, communications and PR, Steele will be responsible for delivering digital initiatives, creating engaging content through our social channels and communications across all platforms.
Read on to learn a little more about the newest member of our team.
Share your most memorable career moment & what is your proudest career achievement?
I have so many stand out memories but assisting with the launch of Australia's first Tour De France cycling team and members program is up there. This was a standout moment in my career and in Australian sporting history. I worked within a small but incredibly talented team. We all worked together to focus on the end goal, creating a membership program for the venture and hosting businesses and people from across Australia, along the circuit at the Tour de France. When the event kicked off, we popped the Champagne cork and celebrated, seeing all the hard work came into fruition.
What are you most looking forward to doing in your new role as Marketing and Communications Coordinator?
I'm thrilled to be able to work with the team, curating and showcasing such an incredibly stunning, and unique region to the rest of Australia and the world. Geelong and The Bellarine has so much to offer within the business event and experience space.  Especially the next 4 years, is going to be a real adventure, with events on an international scale planned for the region and the new infrastructure that is in the pipeline. Geelong and The Bellarine is going to become even more desirable.
What do you enjoy doing outside of work?
I have two little gremlins that keep me constantly entertained. It's always a sigh of relief when they finally go down to sleep at night. When I am not chasing around after the kids, I love spending time with friends and family. We try and get away up to Noosa every year to enjoy the sun, beach and a few cocktails over winter and every summer I absolutely love venturing up to Port Fairy camping with the family.
What are you currently reading?
Well.. Currently my reading consists of The Gruffalo, Where is Spot and basically every other kids book that my children own.
Anything else you would like our readers to know?
Originally from Ballarat, I spent 13 years living and loving Melbourne life, but when my husband took over the family farm, it was time to leave the city and lights of Melbourne and I haven't looked back. Peak hour traffic in Geelong is a breeze compared to Melbs and the space we have at our property means our children can run around and just be kids. I have always enjoyed visiting Geelong and the Bellarine before I lived within the region and since moving here, I now have an endless list of things to discover and experience.
Have something Instagram worthy happen in Geelong, The Bellarine or Werribee? Contact Claire Steele at Claire.steele@begeelong.com.au.
Sign up to stay up to date with all the latest news