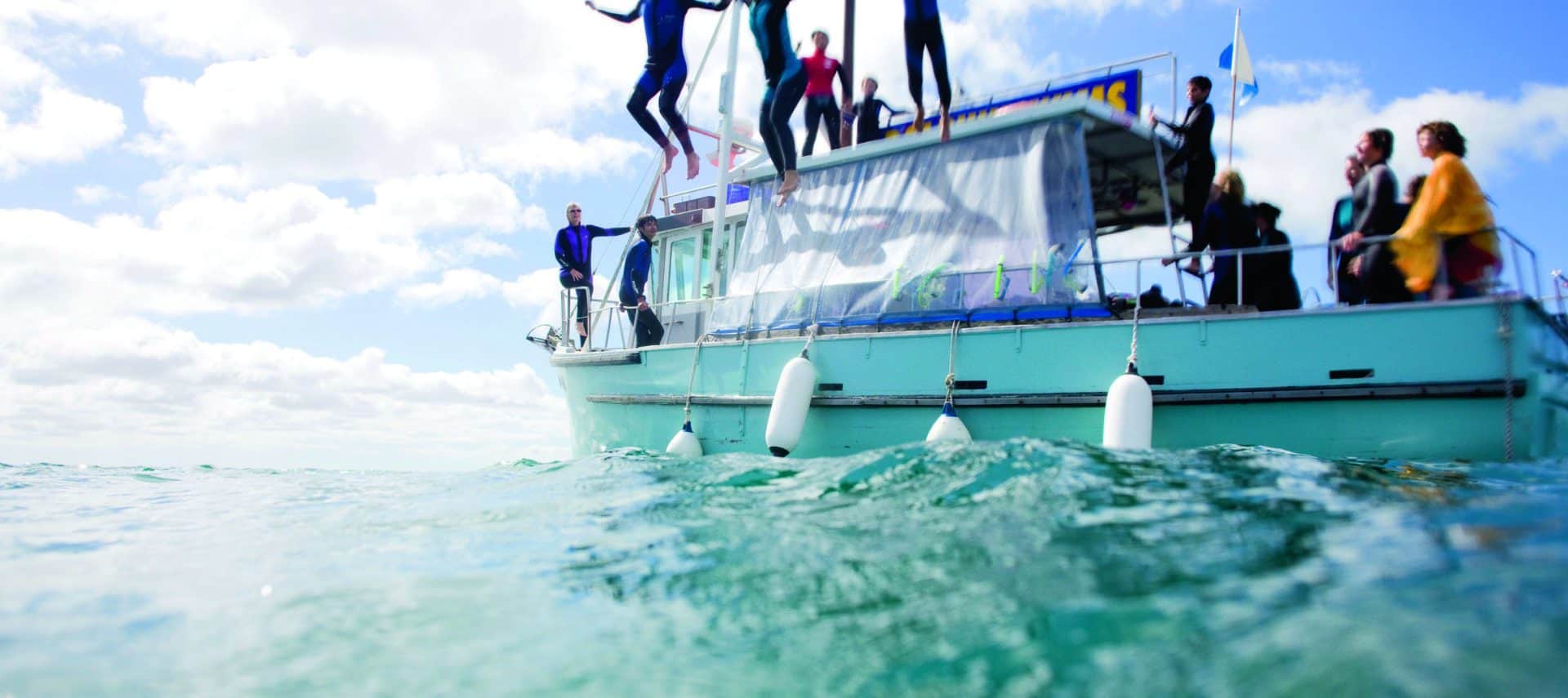 Queenscliff & Point Lonsdale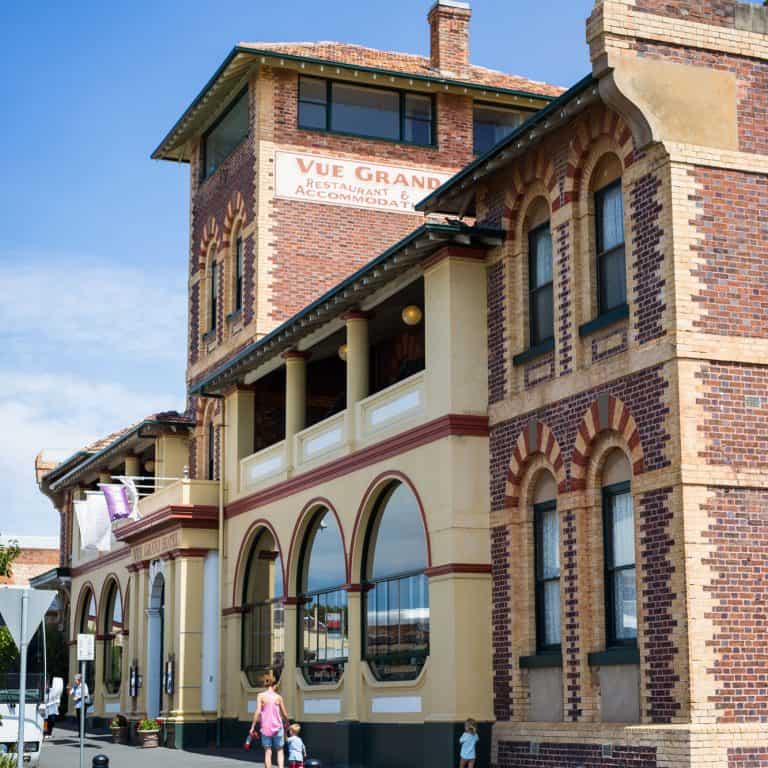 Queenscliff and its twin coastal village Point Lonsdale are nestled at the tip of the Bellarine Peninsula, only a 90-minute drive from Melbourne or 40-minute ferry ride from Sorrento.
A vibrant and contemporary cultural scene sets off the rich historical character of Queenscliff. Grand Victorian-era hotels dotted along heritage streetscapes effortlessly compliment an array of casual and fine dining options, fashion boutiques, day spas and a modern marina precinct. Point Lonsdale is de-stress central – teeming with laid-back charm, coastal walks, rock pools, specialty shops, much-loved beaches and water-side dining.
A variety of flexible conference and meeting spaces in Queenscliff and Point Lonsdale provide a setting with a difference that is guaranteed to inspire great work.
Accommodation ranges from well-appointed heritage hotels and boutique B&Bs, to self-contained guesthouses and seaside cabins, mostly walkable from conference venues, beaches and shopping and dining precincts.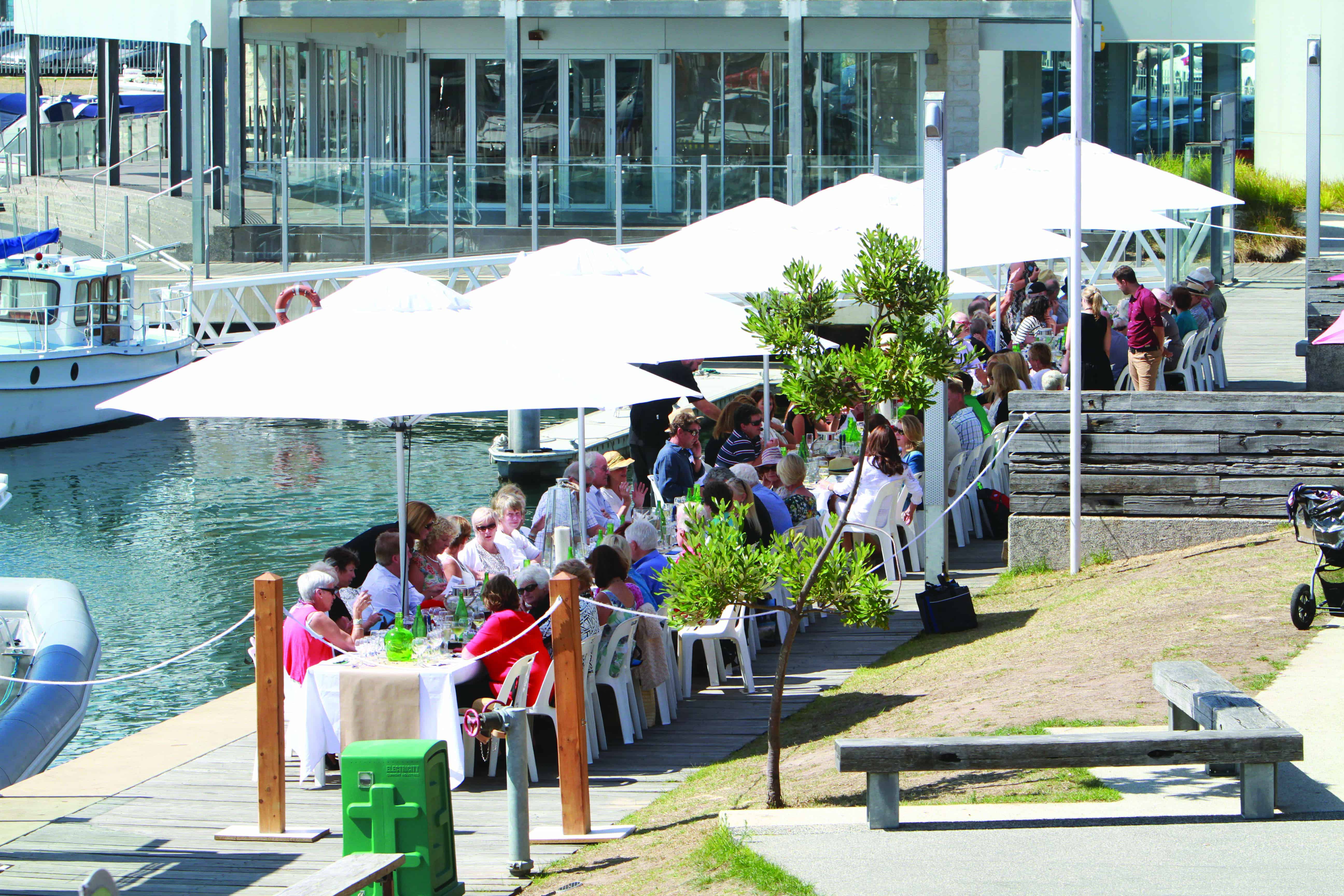 Amazing Bellarine produce and fresh seafood dominate local menus. Enjoy an espresso at a local café, an apéritif at a wine bar, fish and chips on the foreshore or dance the night away on The Blues Train. Watch seals and dolphins at play, stroll along the beach, brew your own beer or book a round of golf at one of the exceptional sand belt golf courses. The Queenscliff and Point Lonsdale area is a true gem and is known for its great hospitality. It's the ideal destination for your next business event.
What to do in Queenscliff and Point Lonsdale
Get back on track: Indulge your team with a unique heritage rail trip. The Blues Train is a fun night out with a mix of live music, dining and dancing. Meanwhile, the Q Train offers a gastronomical journey like no other showcasing local food, wine, beer and cider.
Safe Harbour: Tuck into just-caught seafood at alfresco tables overlooking Queenscliff's ultra-modern marina or Point Lonsdale's seafront promenade.
Bird's eye view: Scale the staircase or ride the lift to the top of the 42-metre high. 360-degree observation tower at Queenscliff.
Airy ferry: Find your sea legs on a bay-crossing ferry cruise from Queenscliff to Sorrento and back again.
Dip in: Wow your team with a private boat charter showcasing the wildlife and military history of Port Phillip Bay for a seal and dolphin swim.
Old School: Team up for a guided heritage walk through Queenscliff's beautiful streetscapes and into a fascinating past.
Pick of the bunch: Book your bunch in for a brunch, lunch or dinner at a stunning bayside winery restaurant.