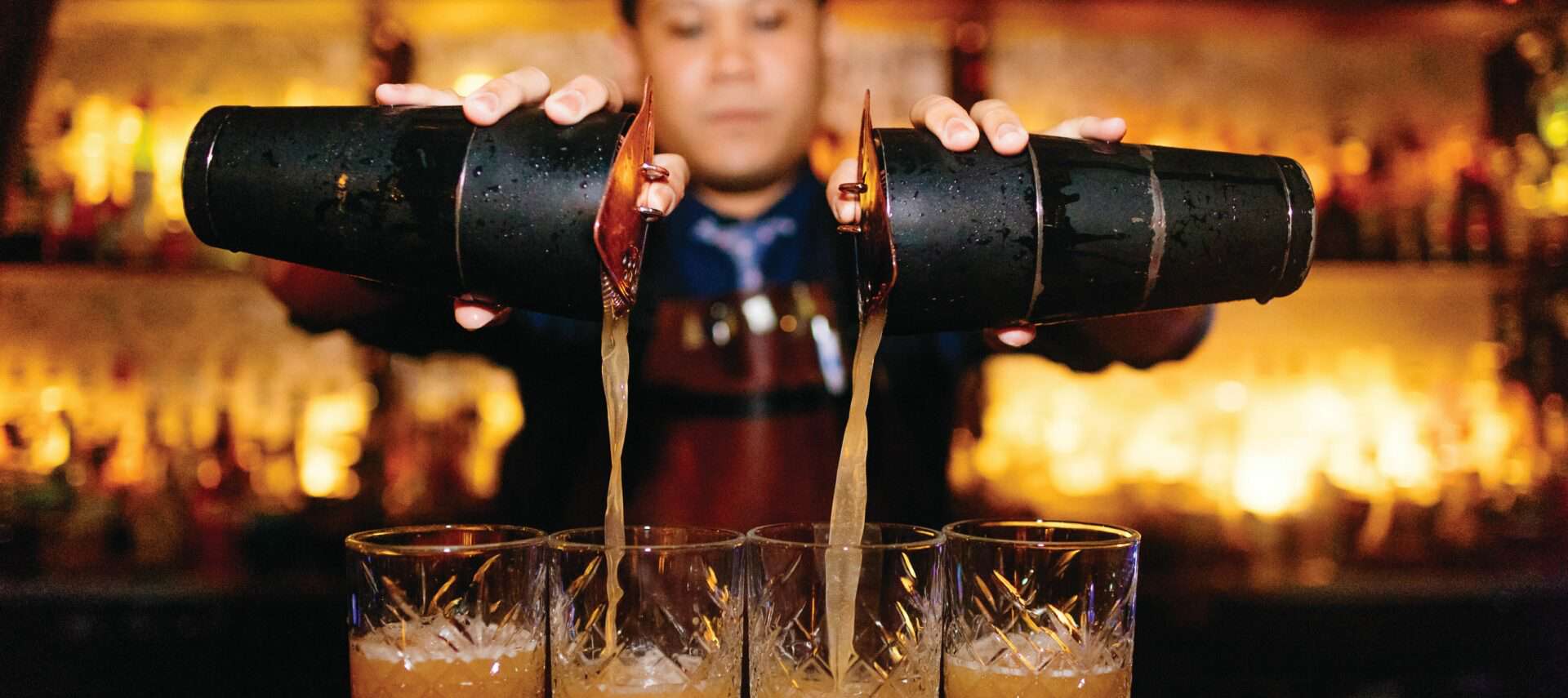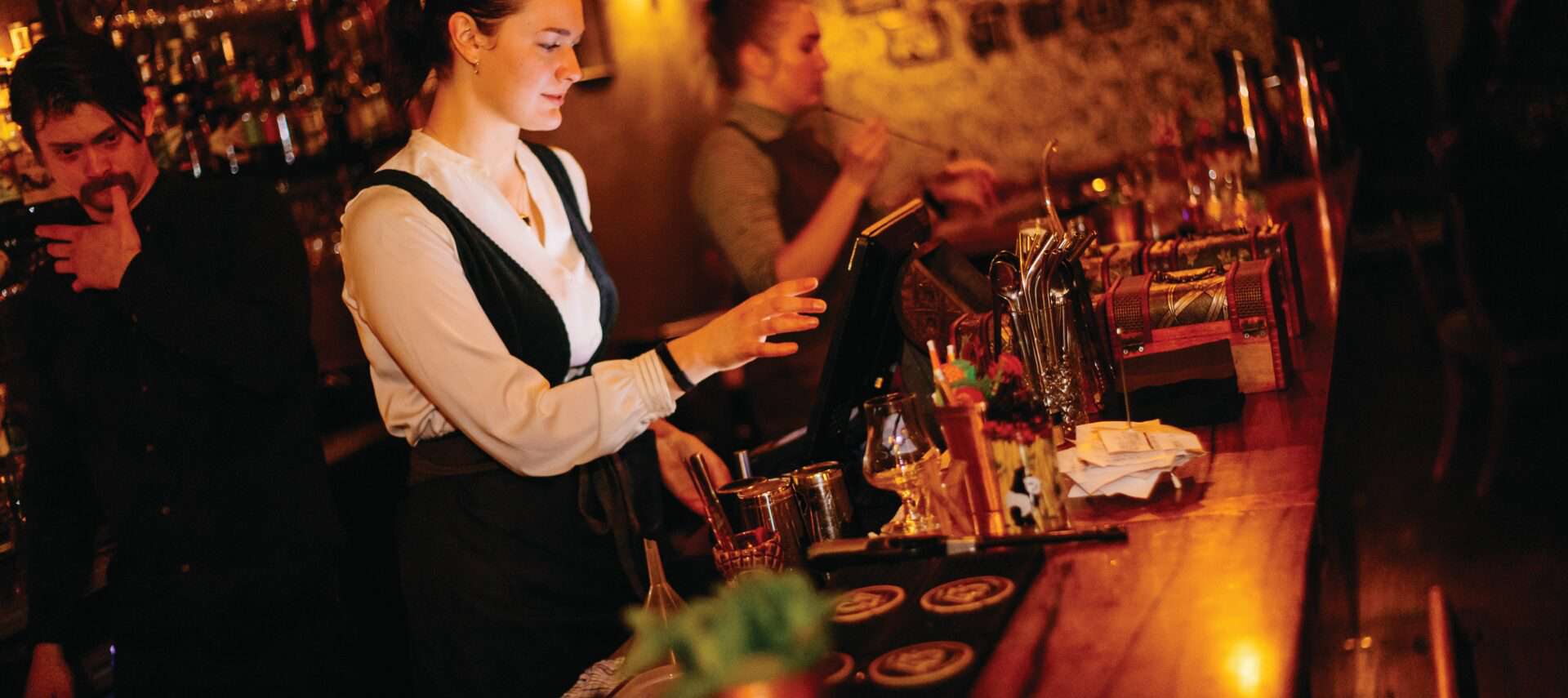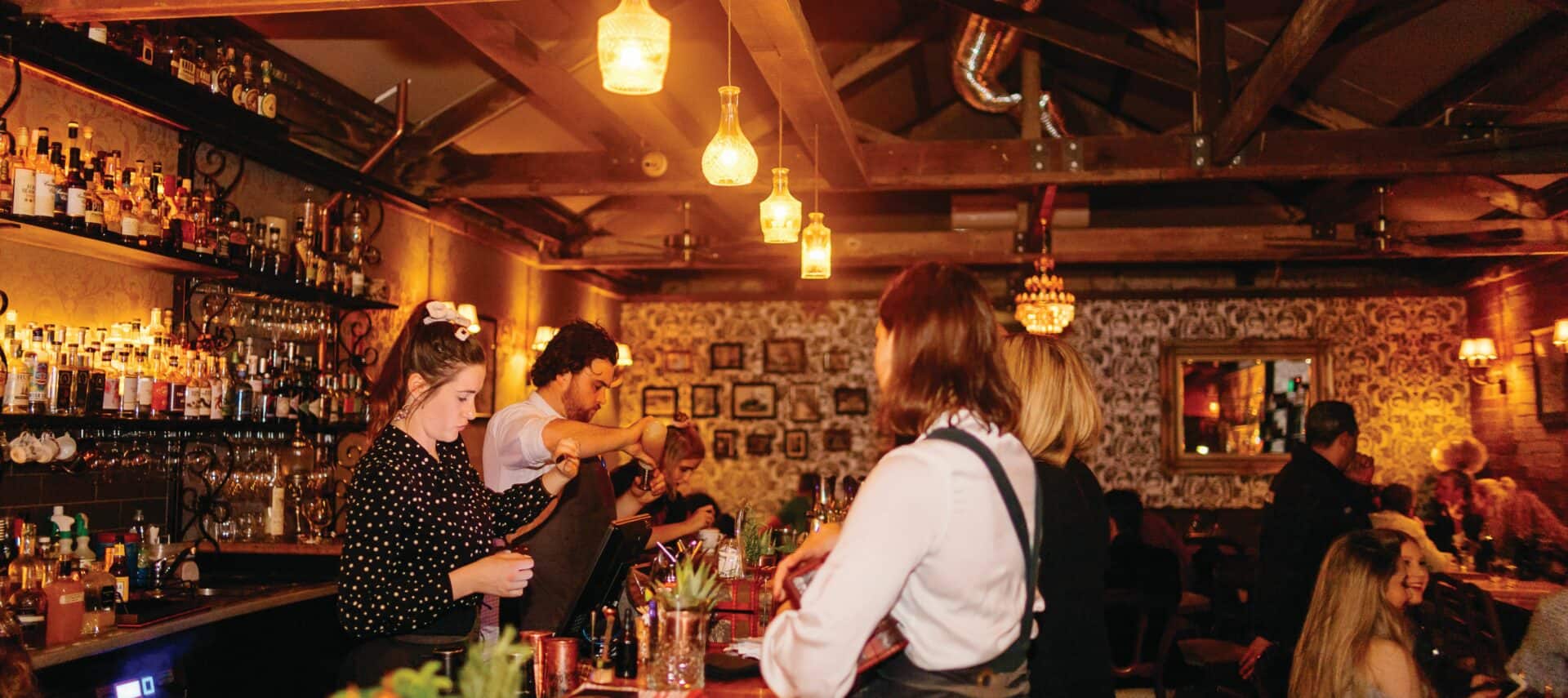 18th Amendment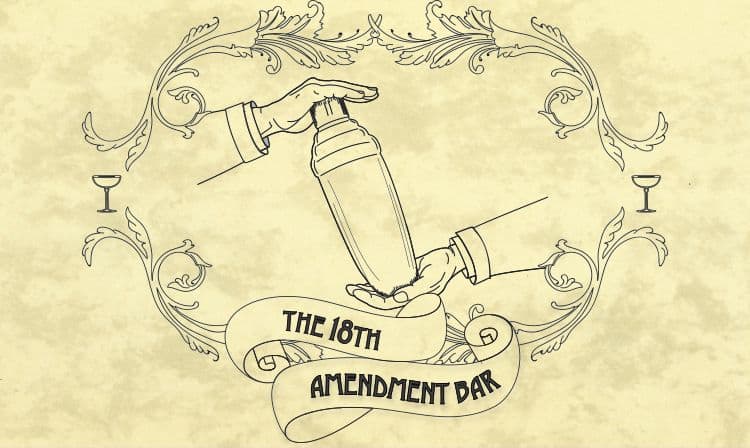 Location: 82a Little Malop St, Geelong
Description
Nestled secretly above Little Malop st Geelong is home to Geelong's most awarded bar, multiple winner of Australian Regional Bar of the year, The 18th Amendment Bar ( A prohibition-style speakeasy ) prides itself in delivering 1920s elegance with modern innovation.
From their over 600 bottle spirit selection to their theatrical or classic-style cocktails, the 18th Amendment bar is guaranteed to satisfy all your drinking needs.
Stroll up the purposely designed seedy staircase that resembles a Wrought iron factory, pull on the lathe handle and be transported back to Chicago 1925.
Then grab some 'giggle juice', 'make some whoopee' and try not get too ' zozzled'.
Location
Key Features
Sit Down Cocktail Bar
Award-Winning Cocktails
800 Spirits on offer
Corporate Cocktail Masterclasses (available in person or virtually)