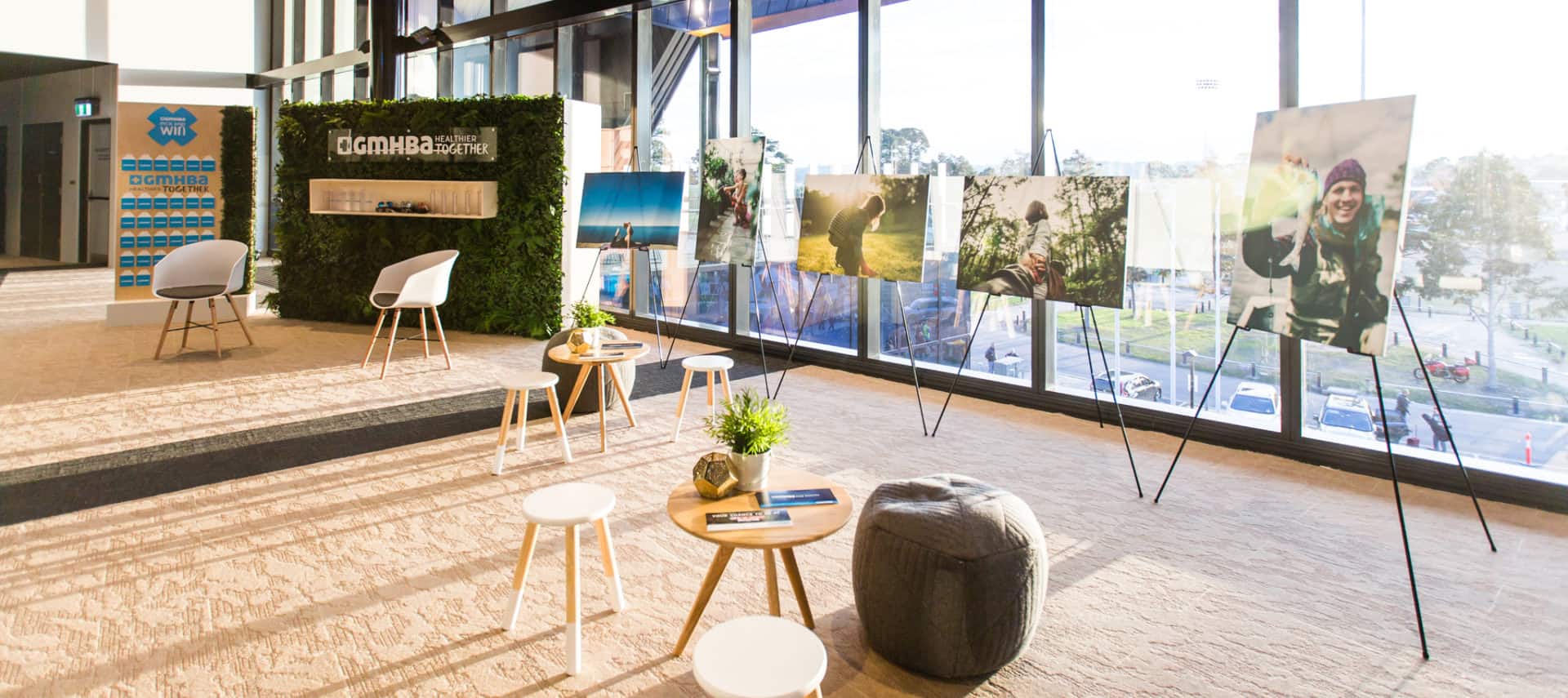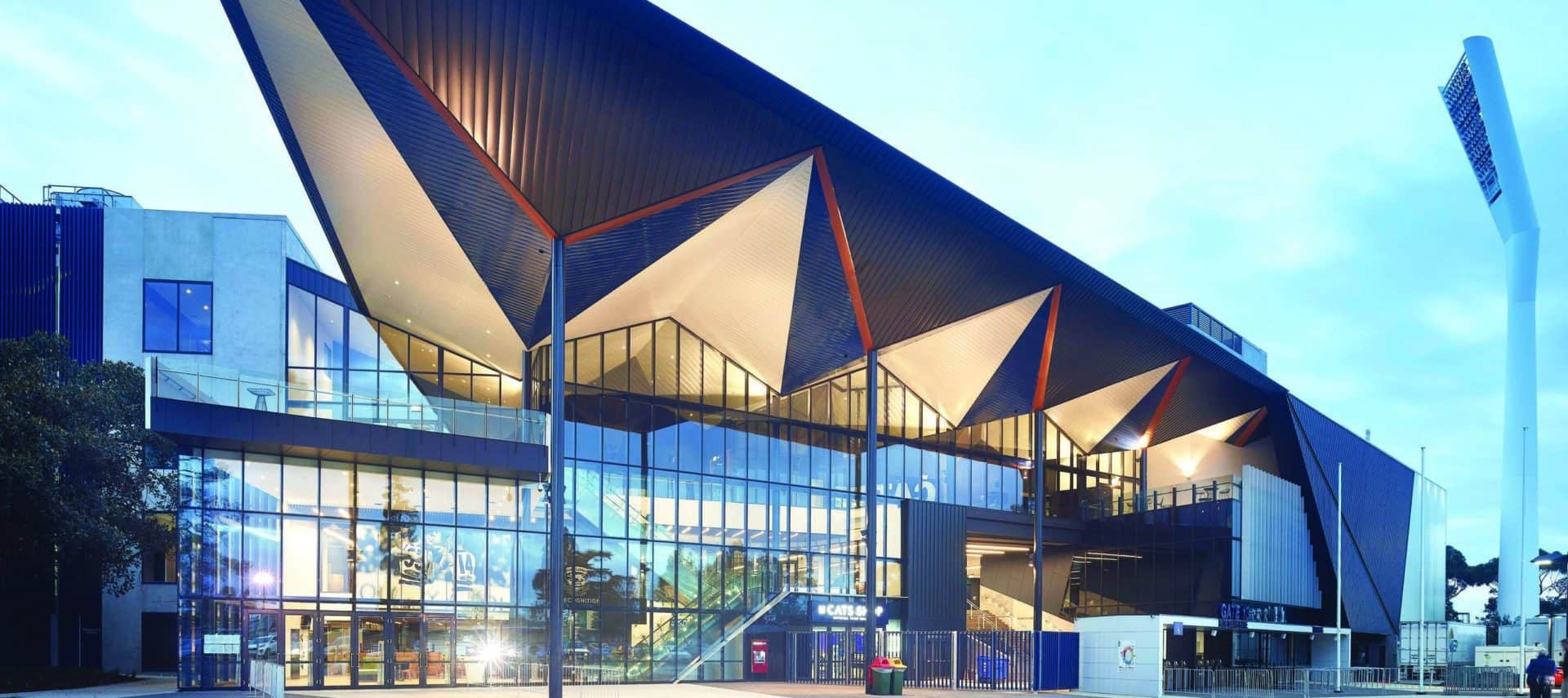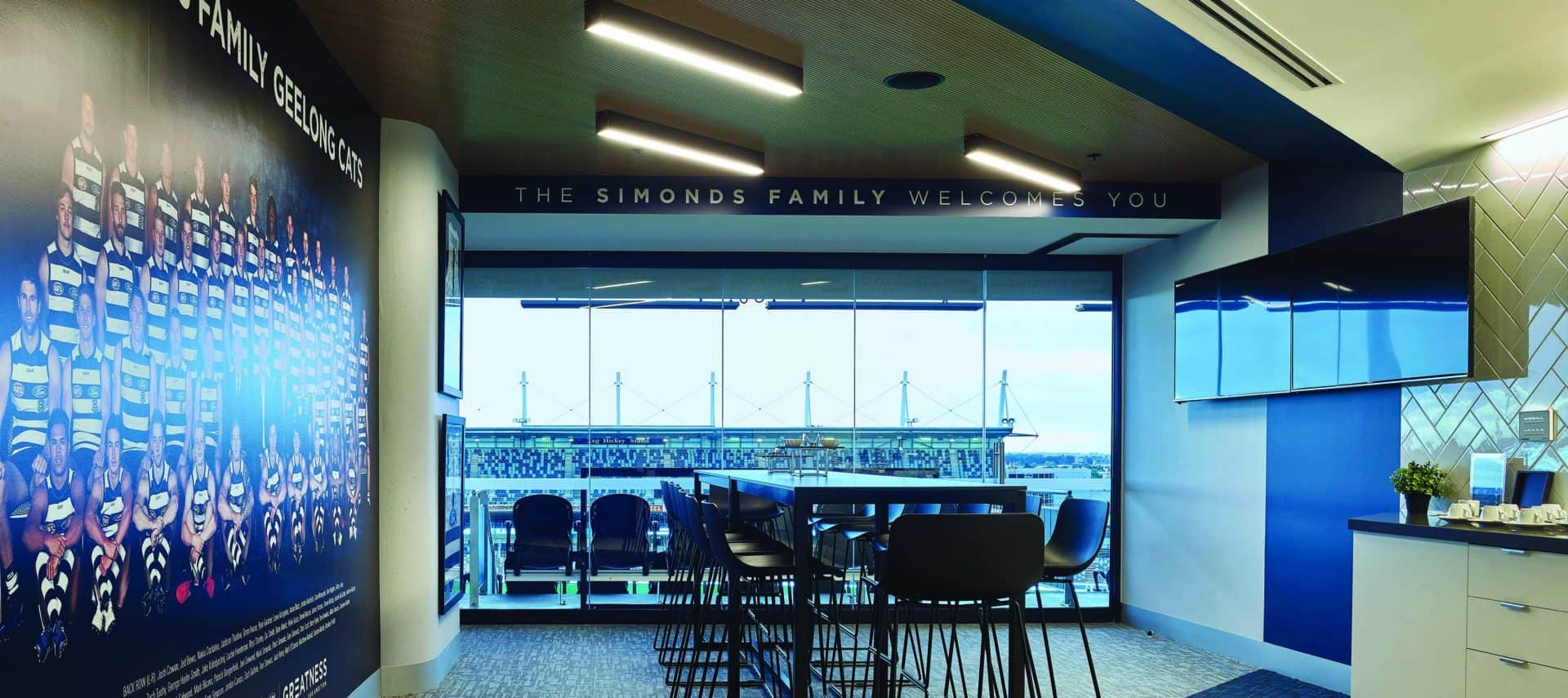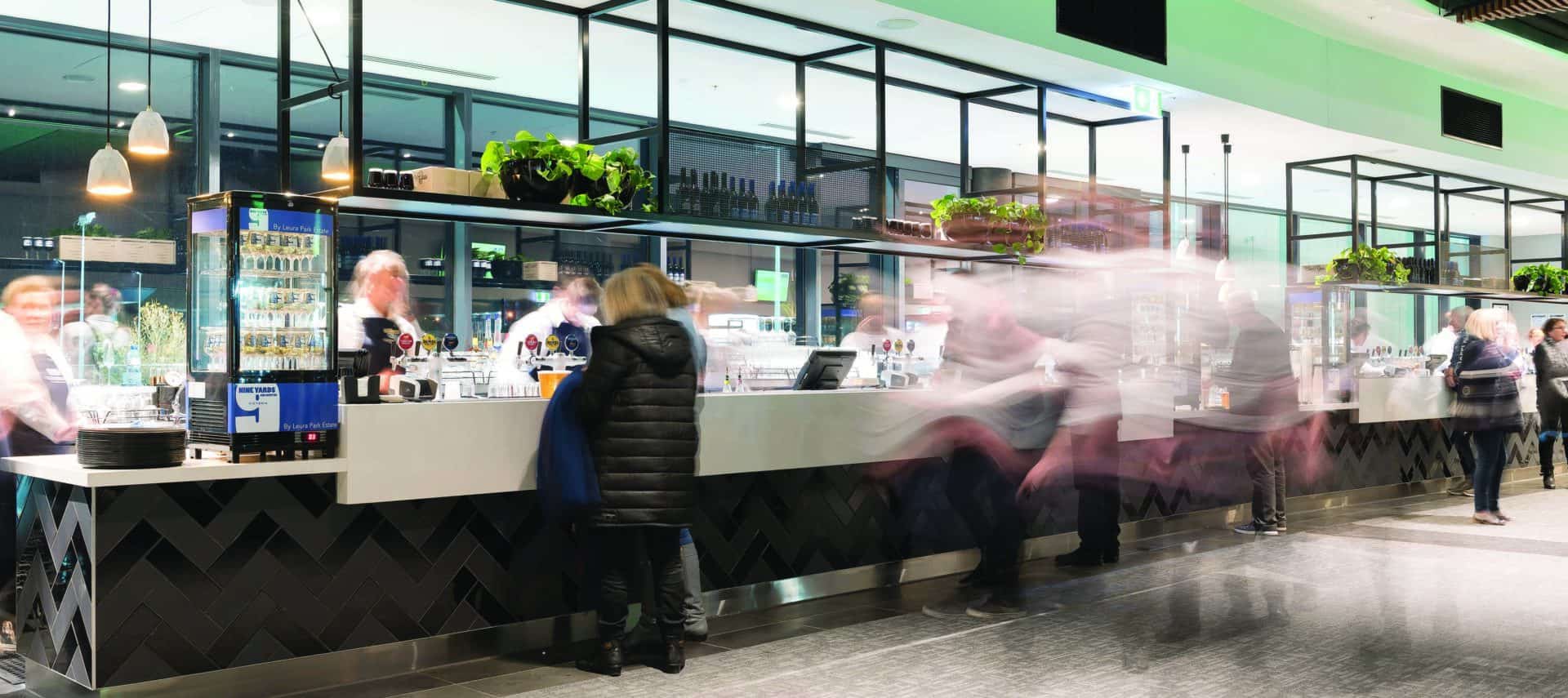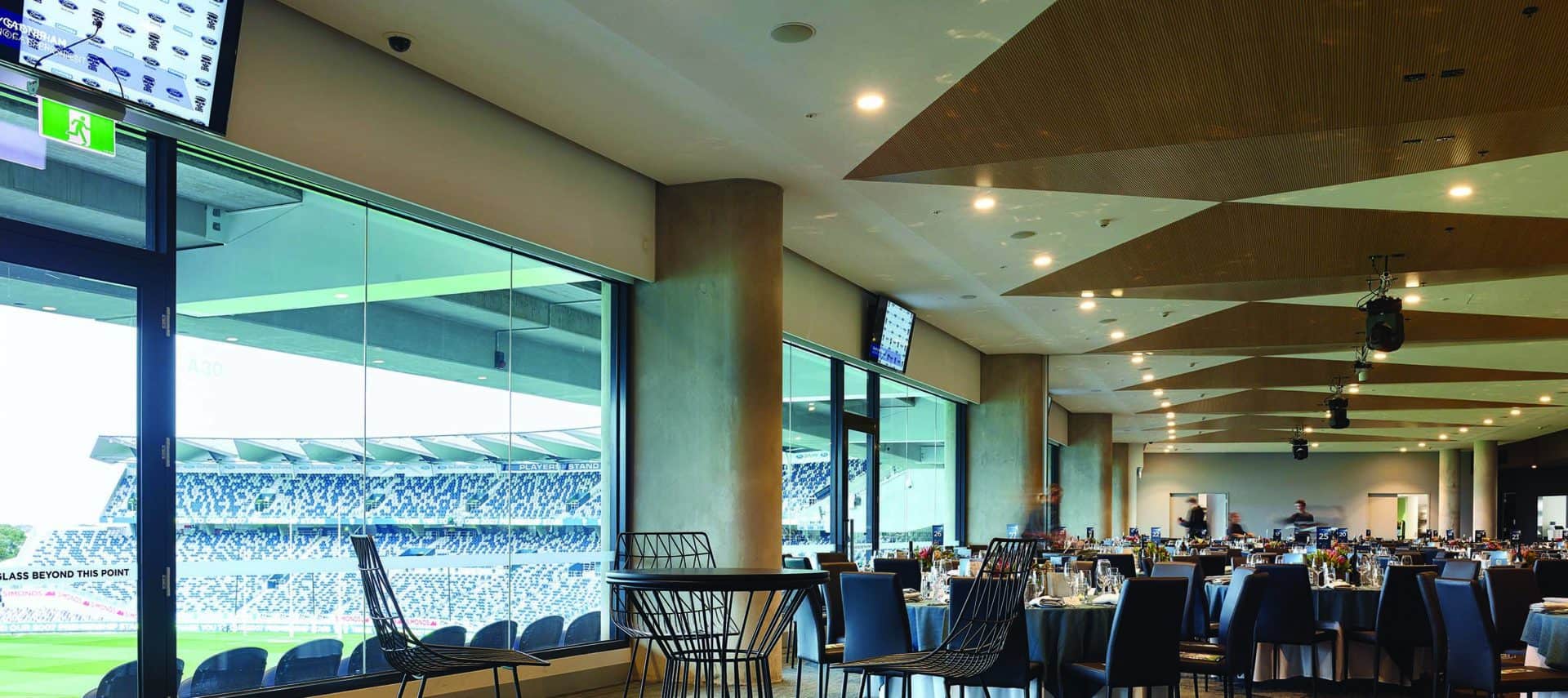 Higher Mark

Description
To create memorable, authentic events, you require a team and space that offer inspired solutions, versatility, seamless execution and unparalleled service. At Higher Mark, our ambition is to take your event to new heights. With "exceptional" as a benchmark, delivering premium, tailored experiences for our clients is a priority. Our experienced and friendly team will provide personal support to bring your event to life, ranging from intimate meetings and team building sessions, through to gala dinners, conferences and exhibitions.
Boasting the largest event space in the region, Higher Mark venue, GMHBA Stadium is the epitome of class. Neutral in design, our premium 32 event spaces offer external terraces and sweeping floor to ceiling windows flooding with natural light, contemporary design features and stunning views over surrounding parklands, Geelong's skyline and playing field. Higher Mark's versatile spaces can be adapted to suit all event size requirements with facilities for 2 to 2,450 guests.
Food and beverage options with Higher Mark will impress even the most discerning guests. Our experienced chefs offer a range of creative menus, with a focus on local produce, to cater for each memorable event.
Allow us to work with you to achieve a Higher Mark in performance for your next event.
Location
Crn Latrobe Tce & Kilgour St, Geelong VIC 3220
Central location
GMHBA Stadium – Geelong
• 55 minutes from Melbourne CBD
• 25 minutes from Avalon Airport
• Walking distance to Geelong CBD, South Geelong train station and other public transport services
• Close proximity to accommodation facilities
Key Features
• Free of charge, ample on-site parking
• Dedicated culinary team
• Day and night event capabilities
• Wi-Fi
• Dedicated on-site AV provider
• Central location
• Impressive 32 event spaces
• Largest space in regional Victoria
• Event management capabilities
The Shared Christmas Party by Higher Mark is the ideal opportunity to experience hospitality at GMHBA Stadium in a festive and social setting. Held on Fri 06 Dec, this event is perfect for small to medium businesses, catering for all group booking sizes, both big and small.
This is a great option for businesses or groups wanting to take the stress out of planning a Christmas party. The team at Higher Mark have you covered with great inclusions such as a 3 course meal, 4 hour beverage package and lots of free on-site parking. This event is sure to get you in the festive spirit with Christmas styling and our very own Santa!
It's time to start thinking about celebrating another big year in Geelong's most unique venue, overlooking GMHBA Stadium and the sublime city skyline.
Click here for more info or book now at events.geelongcats.com.au
Available room specifications
| Room name | Board | U-Shape | Cabaret | Banquet | Theatre | Cocktail |
| --- | --- | --- | --- | --- | --- | --- |
| Level 2 Charles Brownlow Stand | - | 70 | 800 | 1000 | 680 | 2450 |
| President's Room | 192 | 165 | 368 | 500 | 580 | 900 |
| President's South | 78 | 69 | 160 | 200 | 240 | 300 |
| President's Central | 60 | 51 | 112 | 140 | 190 | 150 |
| President's North | 54 | 45 | 96 | 120 | 150 | 300 |
| Geelong Social Club | - | - | - | 300 | - | 600 |
| Captains' Room | 95 | 86 | 250 | 300 | 320 | 400 |
| Alex Popescu Room (The Lounge) | 24 | 40 | 90 | 230 | 50 | 500 |
| Alex Popescu South | 40 | 40 | 96 | 150 | 50 | 300 |
| Alex Popescu North | 20 | 40 | 64 | 80 | 50 | 250 |
| Brownlow Suites (1-7) | 12 | - | - | - | 12 | 20 |
| Brownlow Suites (8-10) | 18 | 9 | - | - | 15 | 20 |
| Premiership Suites | 12 | - | - | - | 20 | 20 |
| Fred Flanagan Room | 100 | 100 | 320 | 400 | 300 | 400 |
| Charles & Co. Café (The Atrium) | 34 | 26 | 24 | 30 | 42 | 50 |