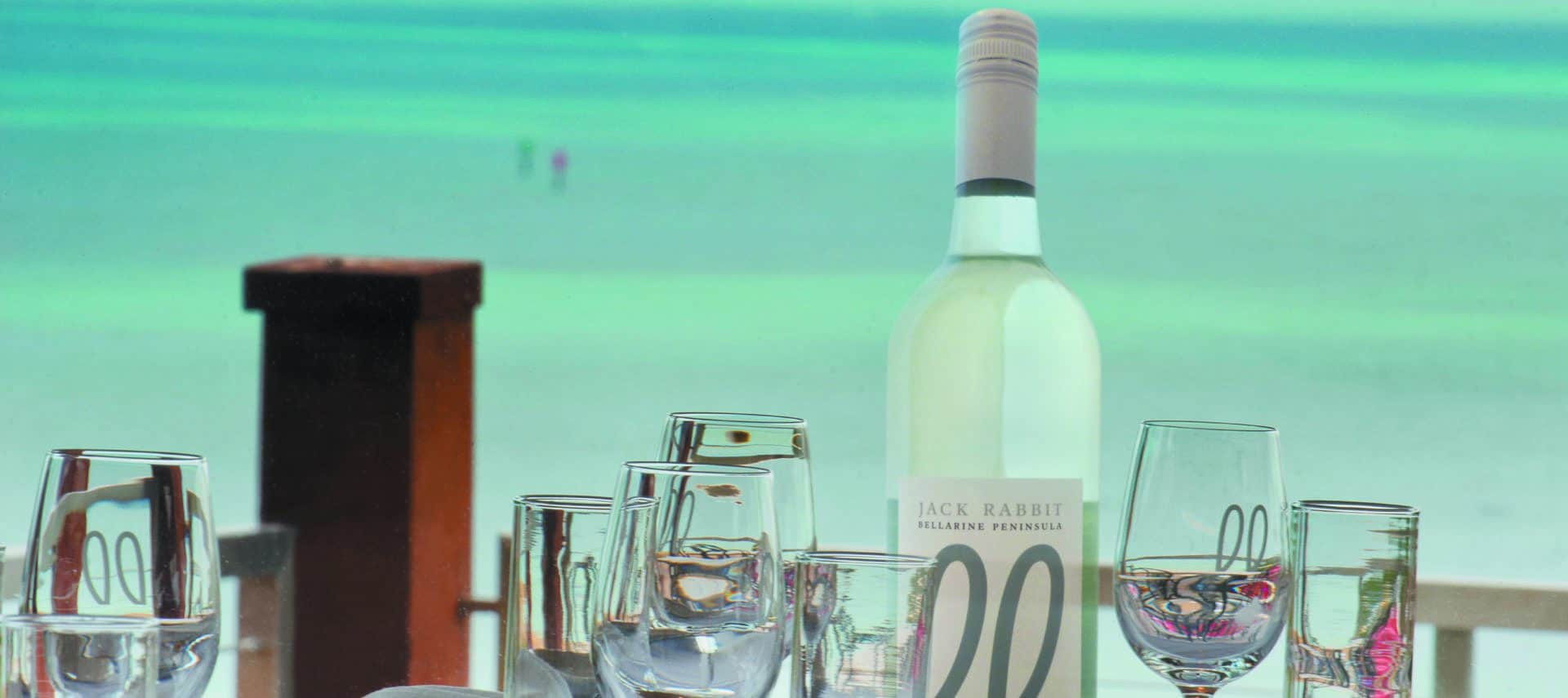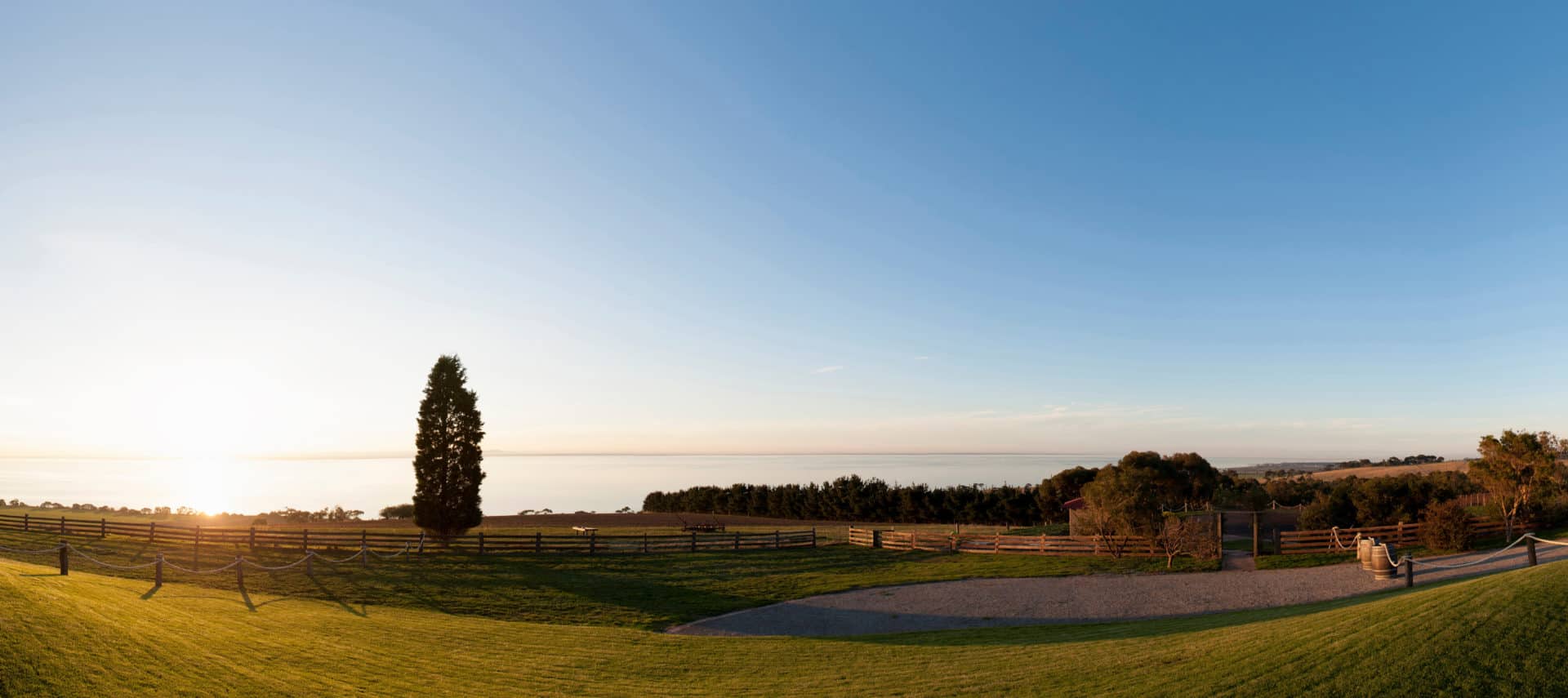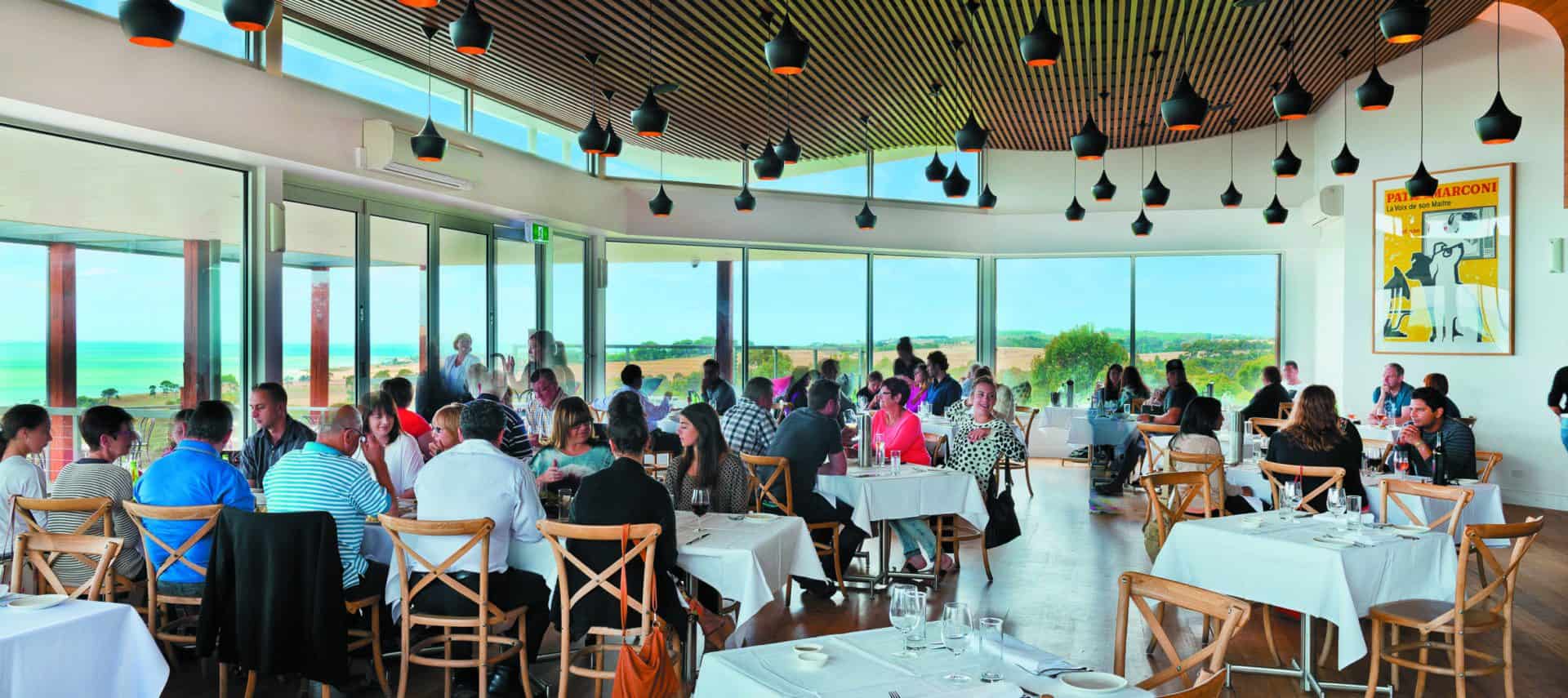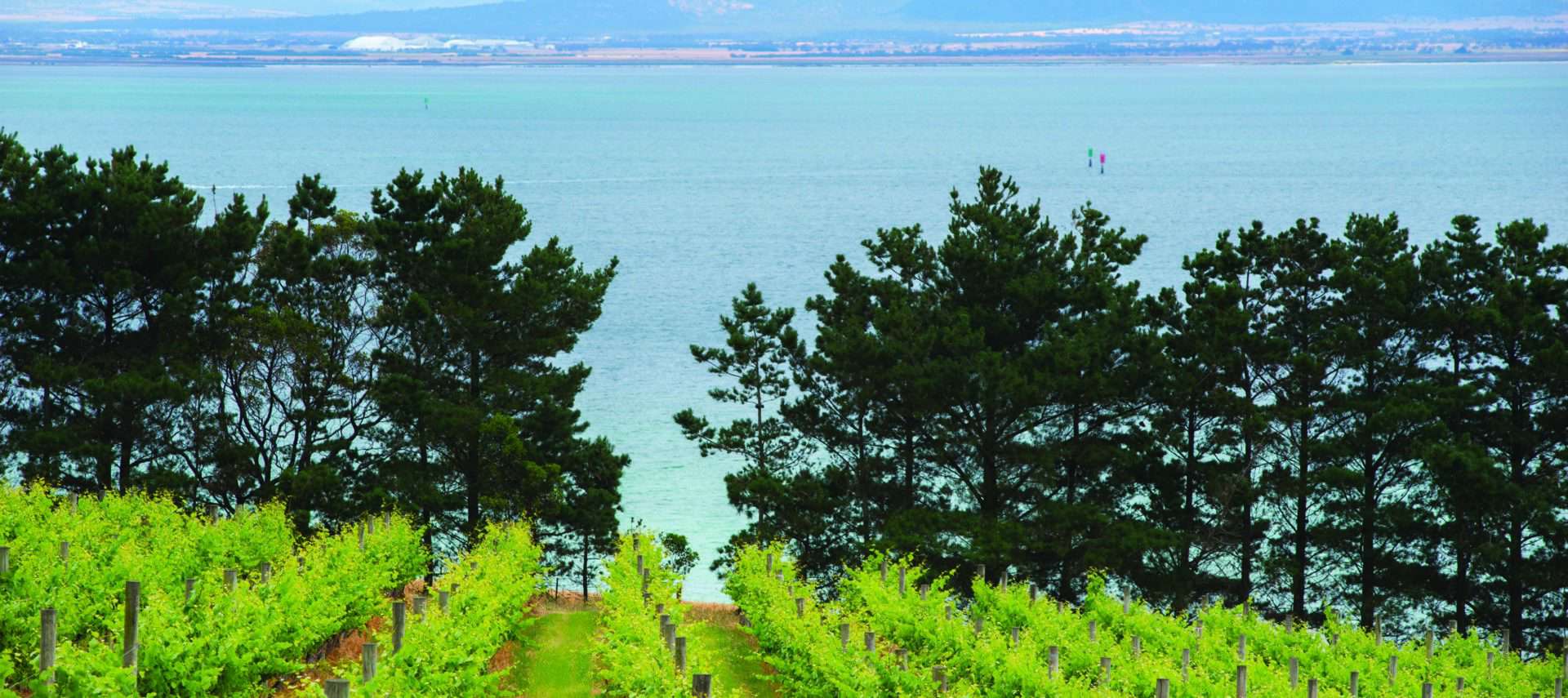 Jack Rabbit Vineyard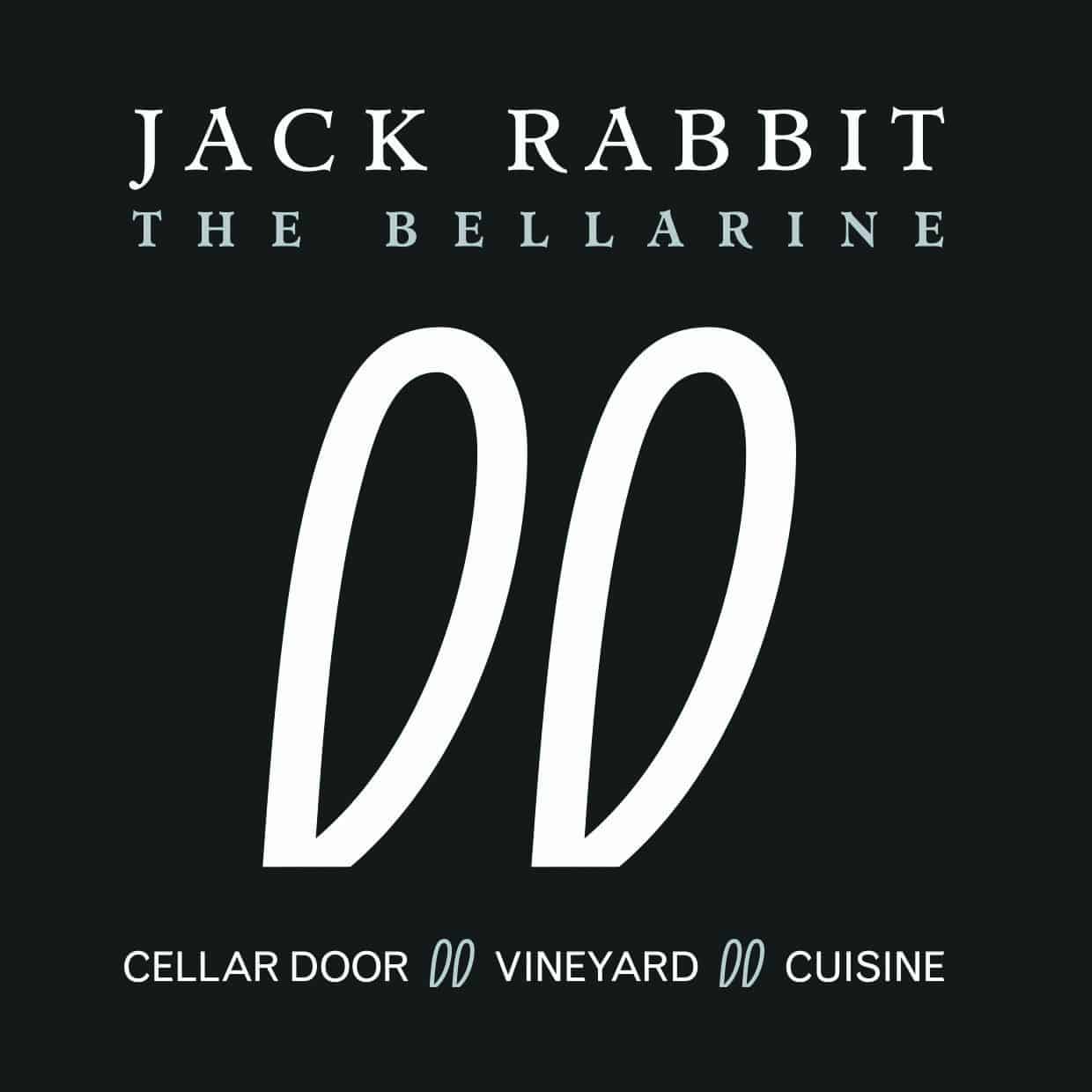 Location: 85 McAdams Lane, Bellarine
Description
Jack Rabbit Vineyard's restaurant, winery and cellar door offers people the ultimate when only a brilliant regional experience will do.
The unrivalled panoramic views across the bay to Melbourne, the You Yangs and Geelong are just the beginning. This winery has forged a reputation as a gastronomic showpiece for The Bellarine alongside a stable of sophisticated cool climate wines.
The restaurant features a stunning, seasonal à la carte menu, featuring an abundance of local produce to indulge even the most discerning culinary whim. Reflecting this is Jack Rabbit's status in The Age Good Food Guide 2012–2017 as well as being a Finalist in the annual Golden Plate Awards and prestigious Restaurant & Catering Association (RCA) Awards for Excellence 2011–2017. In 2015, Jack Rabbit was awarded Best People, Place and Product Tourism Restaurant in Australia in the coveted RCA National Awards.
For those opting for a more casual dining experience, the spectacular 'House of Jack Rabbit' Cellar Door and Tasting Room serves up a terrific café-style menu.
Location