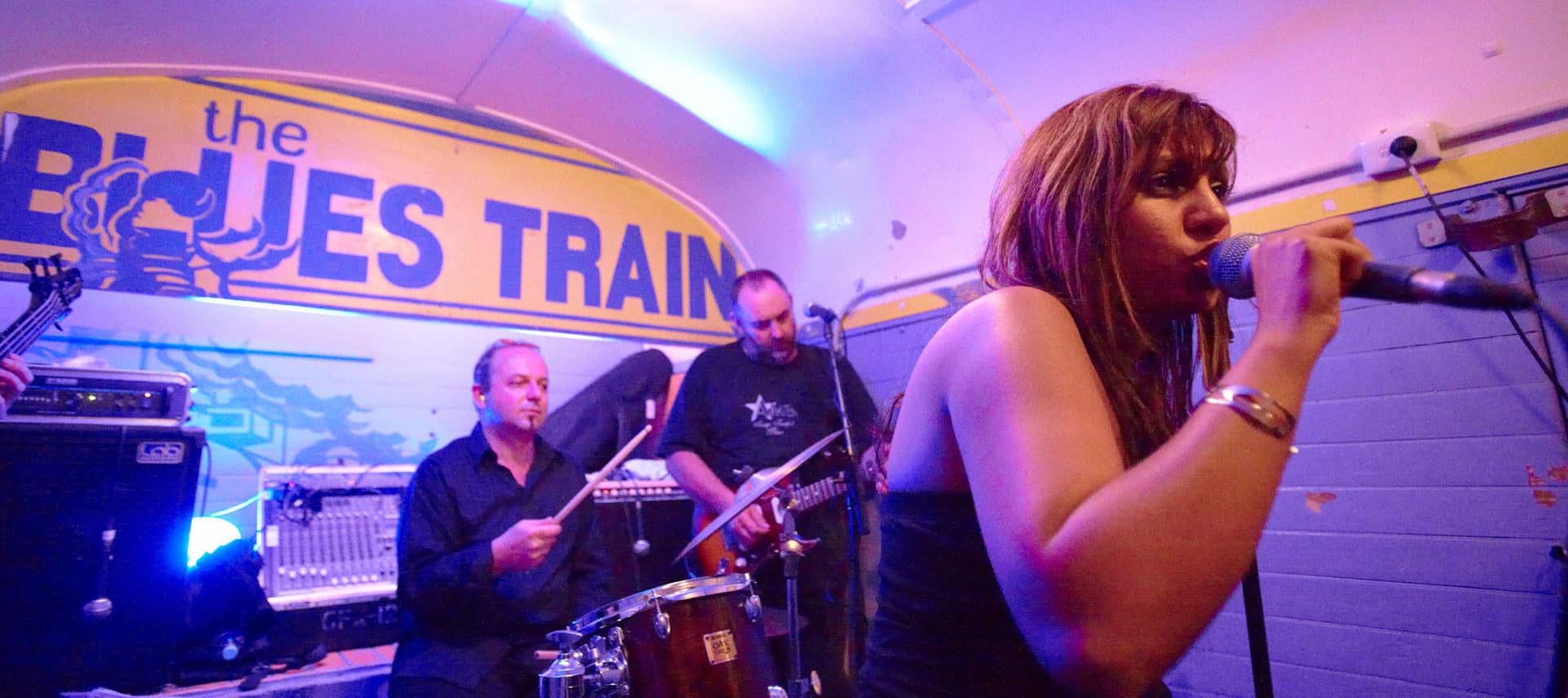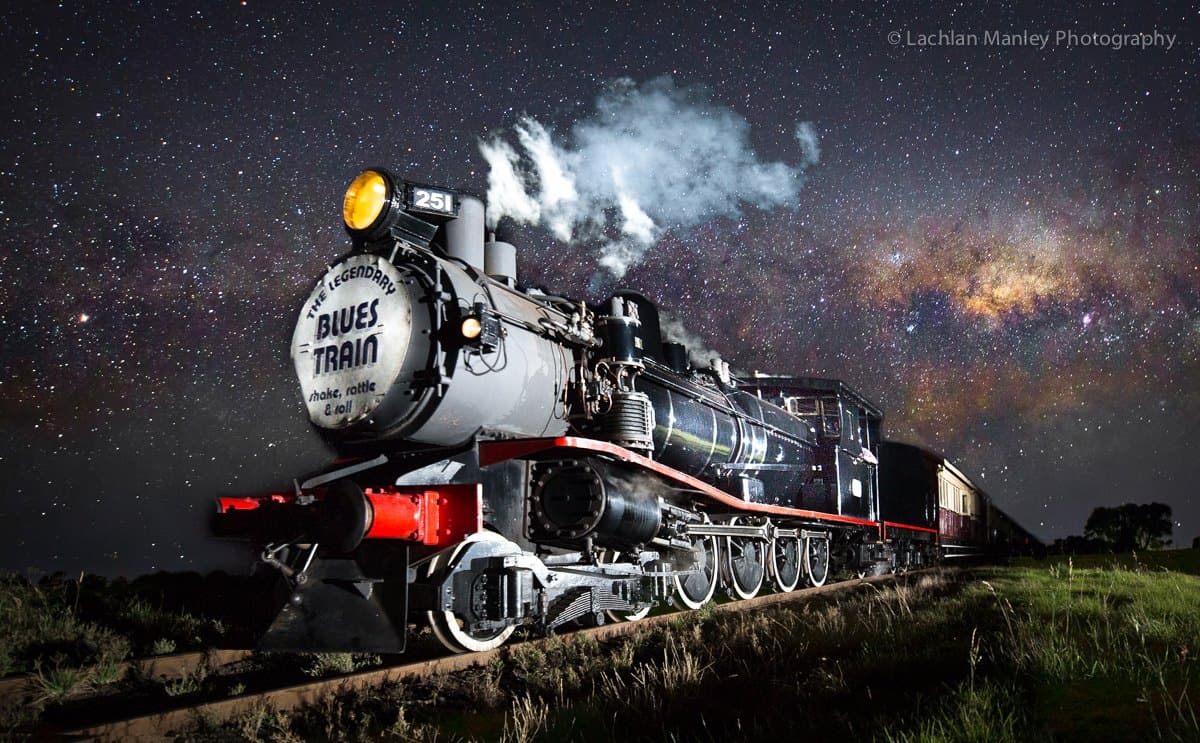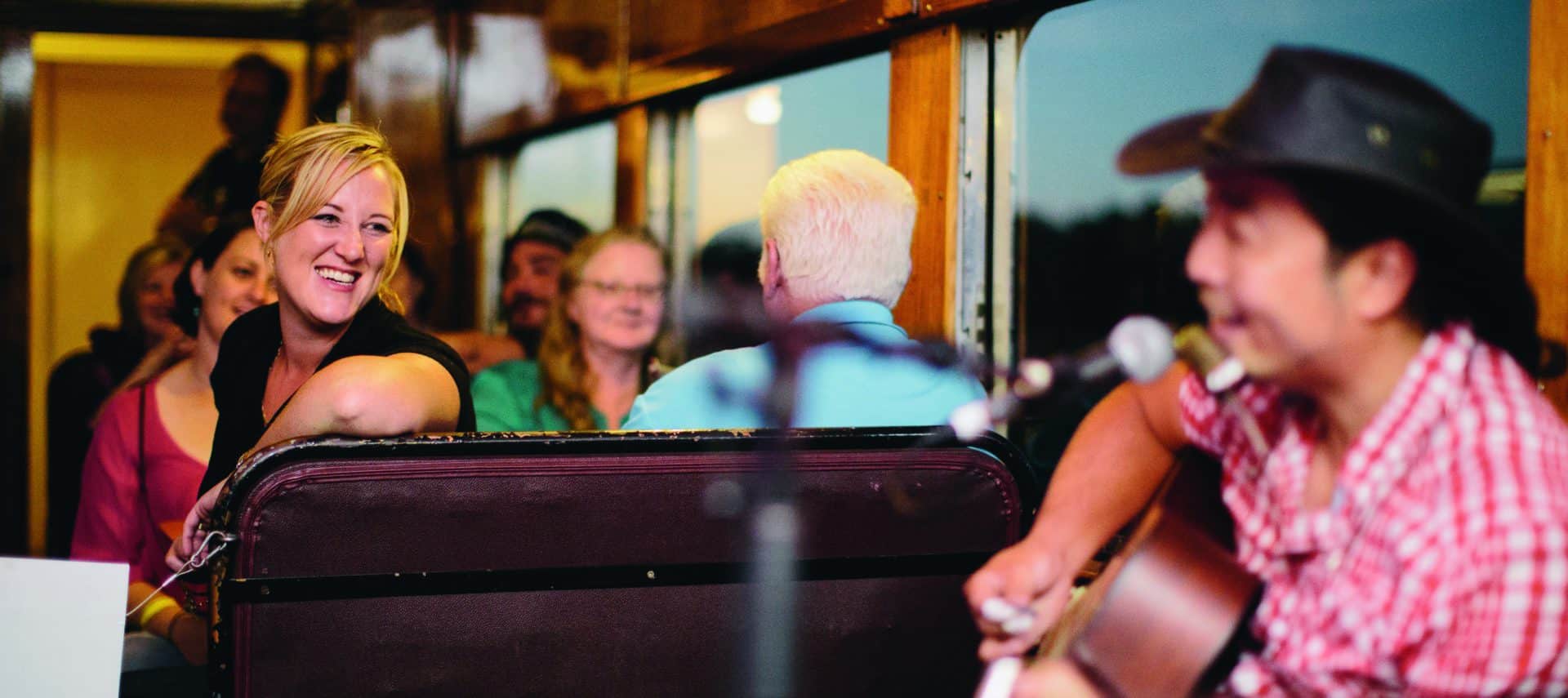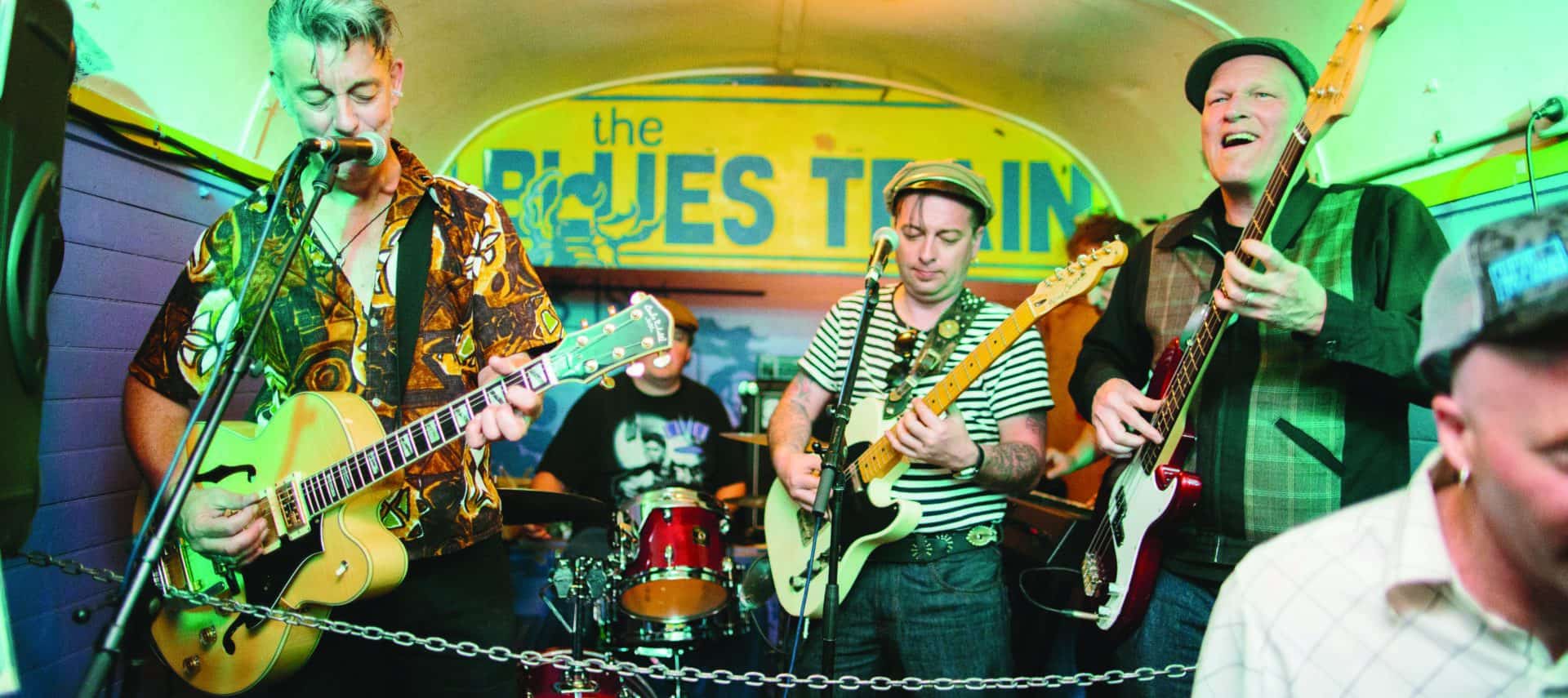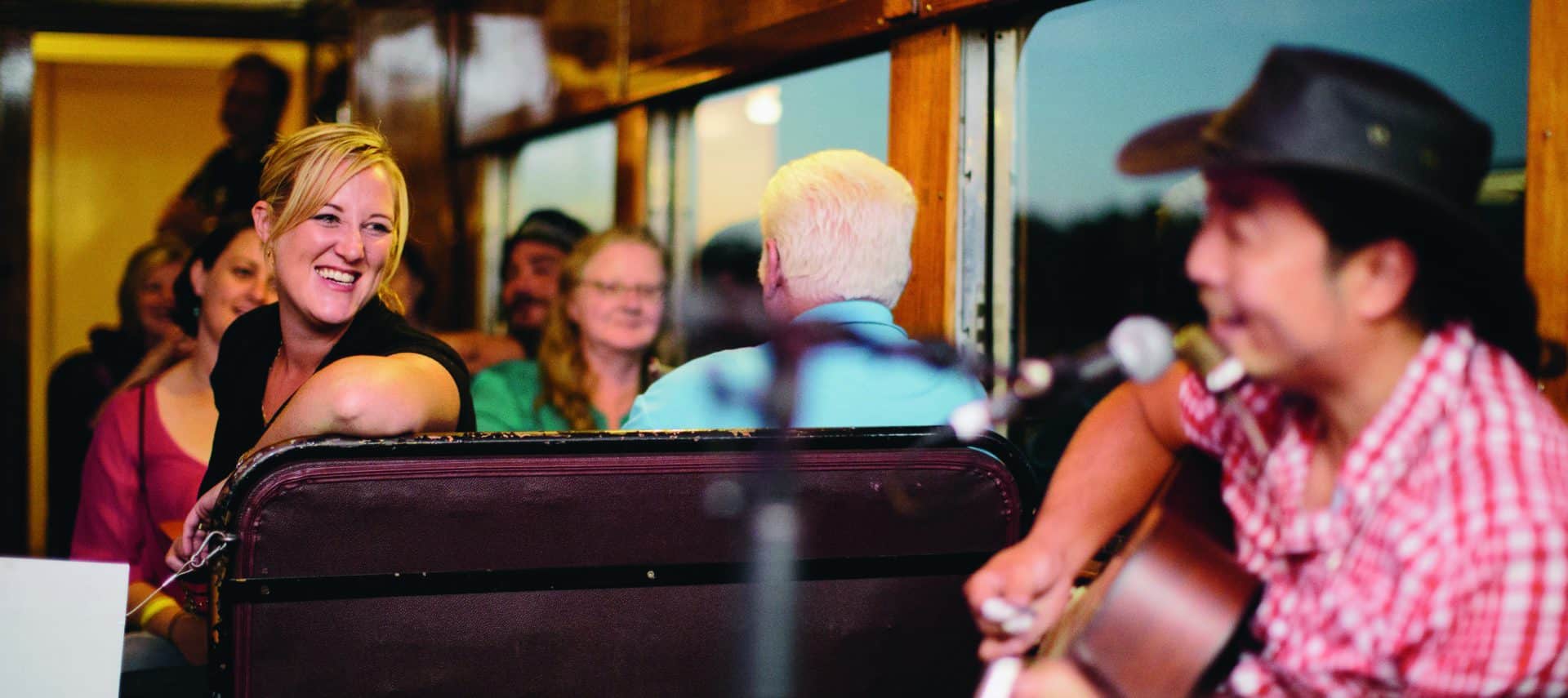 Description
The Blues Train is a unique dinner and entertainment experience, catering to all kinds of groups and functions since 1994. Your Blues Train experience starts and finishes at Queenscliff Railway Station and incorporates a full buffet style meal, a heritage train ride and four acts of entertainment across the four carriages of the train. It's a five hour experience in total and we guarantee you won't find anything else quite like it around.
Location
20 Symonds St, Queenscliff VIC 3225
It's officially the second half of the year but the Blues Train is not slowing down!
We are well into our 25th season and our December show dates are now released and selling like hot cakes.
So start organising your friends and work-mates and let's begin planning the best Christmas party ever!
The Blues Train is the perfect way to celebrate the end of the year with almost everything included in the ticket price; four incredible blues performances, a rockin' ride on a heritage train and a hearty buffet-style meal all in the booking price means you don't have to worry about a thing!
Group bookings of larger than 20 people on a Saturday night receive a 5% discount on the total ticket price, but, book on a Friday and the deal gets even better!
Book for a group of only 10 people on one of our Friday night shows and receive a 5% discount, OR book for a group of 20 people on a Friday night and receive a 10% discount!
We take enquiries for group bookings all year round, so call us now on 1300 885 993 to secure your spot for this one-of-a-kind evening!