Our Ambassadors
The MEET GEELONG Ambassador Program is designed to assist Business Events Geelong in identifying opportunities to secure more businesss events.
Geelong is renowned for leading the way in sectors such as education, medicine and research. Geelong is proud to be home to key institutions in these fields such as Deakin University, Worksafe and TAC, just to name a few.
Through the support of "Local Ambassadors" we aim to leverage the strengths of the region and focus on harnessing this wealth of experience and knowledge within these sectors.
Keelie Hamilton
Director Student and Industry Engagement
INDUSTRY: Vocational Education
Vocational Education provides the skills and competencies facilitating people into employment across a range of career options. Ensuring skills are relevant and contemporary to industry needs requires a close alignment and partnership to business. Vocational education provides the platform to develop business and my role is to listen and work with business and to grow the connection between vocational education and industry.
My connection to the region
I moved to this region with my family aged four and grew up along the Surf Coast. I have lived on The Bellarine for over 25 years and have worked in Geelong for almost as long. Living on The Bellarine the beach still factors prominently, however it is the great spots to eat and spend time with friends that I now really love. With my family, Mexican is a favourite with the restaurants in Geelong and surrounds having a vibrant atmosphere and fresh flavours. For groups I don't think you can go past Mexican Republic or Pizza Religion for great sharing food. Among my favourites for dining would be is Alma, with the salt baked pumpkin and chickpea being a current delight. Having been a part of the Geelong community for most of my life, I know this place to be one where people help each other out and genuinely care. I have personally experienced that in my time through bushfires and floods. This is a region to be proud of, a community of people who care and a place of beauty.
What it means to me to be a Meet Geelong Ambassador
I have had the privilege to work in Geelong for over 20 years across a range of areas. I have worked with many people in the community services sector and the business and industry areas that have emerged and retracted over that time. As a local to this region, having grown up in the coastal town of Anglesea, but having travelled to many world renowned locations, I know that what Geelong has to offer is not often paralleled anywhere in the world. Having the experience of attending schooling in Geelong, raising my family in Geelong and having worked in the economic development of this region for over a decade, I look forward to putting forward my knowledge and passion for this region and facilitating others to share in the vibrancy and excitement that Geelong has to offer. Geelong has played a pivotal role in the development of the region and the State of Victoria and I am honoured to be able to undertake this role and to contribute to building on the selfless contribution made by so many over the history of Geelong.
Julie Hope
Manager, Community Engagement Geelong, Deakin University
INDUSTRY: Public Relations in the Higher Education Sector
A background in both teaching and sales was combined at Deakin in my first position as Equity and Access Consultant. This involved implementation of programs to local and regional schools where low numbers of pupils were articulating to higher education. The capacity-building activities were aimed at increasing aspirations and promoting inclusion.
In 2011 I was promoted to be the Manager of Community Engagement at Geelong Campuses, keeping my focus on disadvantaged sectors of the community, the role enables me to work within Deakin to ensure our staff and students are engaging externally in the community and that we are opening the doors inwardly for the community. This involves brokering and maintaining relationships and partnerships in the Geelong and surrounding communities.
My connection to the region
I was born in Geelong, studied at Deakin University, taught Biology and Indonesian in the Western District then returned to Torquay. I now live in South Geelong in the shadows (or bright lights) of GMHBA Stadium, home of the Mighty Cats. I love watching the Cats play and enjoying the joy, camaraderie and sociability that engenders in town. I manage the Cats partnership for Deakin and that allows me to align two world-class institutions right here in Geelong.
I'm loving the repurposing of historical iconic buildings to be centres for learning, innovation and entrepreneurship as well as café culture, e.g. Deakin Waterfront Campus, Federal Mills, Fyansford Paper Mill, Little Malop Street precinct and Little Creatures.
Really loving the 'Grounds of Society' cafe at the moment and their take-away cups which are an artistic iteration of willow china but with a Eastern Beach-Geelong theme.
What it means to me to be a Meet Geelong Ambassador
I am clearly passionate and proud of my town and surroundings, its people, history, achievements and the prosperous future we are working together to achieve.
I have worked on several Boards and Committees in Geelong including the Chamber of Commerce and I see this Ambassador role as a similar opportunity to work with like-minded people to drive business and attract people to our region.
Ashley Clearihan
Director Geelong Integration Program WorkSafe Victoria
INDUSTRY: Government
I was appointed by the Chief Executive to my current role. I am an experienced Government Execuitve and have been with Worksafe for 4 years. I have also worked in 7 Government Departments over a 30 year period.
My connection to the region
I have lived in Anglesea with my partner for a year now having made the big move from Melbourne.
My favourite spot in the region is the Surf Coast, particularly Anglesea, the beaches and a restaurant called Captain Moonlight. In Geelong I like Geelong Cellar Door and the 18th Amendment Bar.
What it means to me to be a Meet Geelong Ambassador
I have taken on the role because in the 18 months I have worked here, I am personally met over 100 stakeholders covering the full gamut of interests. The move of the WorkSafe Head Office from Melbourne to Geelong has enormous potential and will make a difference to the town and region.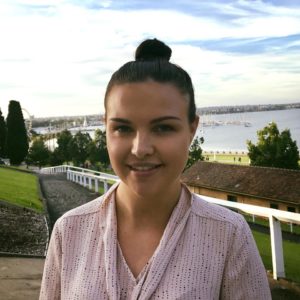 Bree Ford
Executive Assistant TAC
INDUSTRY: Government
I came into this industry through an administration traineeship, which I absolutely loved! I have been in my role now for over two years, where I support an Executive, a number of Senior Managers, and I am the key person responsible for organising various internal events. Through my job, I discovered I have a strong interest for business and events, and as a result I have completed an Events short course and am deep into a Bachelors Degree of Commerce to take these interests further.
My connection to the region
I have lived and worked in Geelong my entire life. I love Geelong and all it has to offer; from the beautiful Waterfront, to the serenity of the wineries on The Bellarine, to the busy cafes on Pako, and everything in between. My favourite restaurants would have to be Winter's Cafe for breakfast, and ALMA for dinner!
What it means to me to be a Meet Geelong Ambassador
I am clearly passionate and proud of my town and surroundings, its people, history, achievements and the prosperous future we are working together to achieve.
Having a program focused on business events around Geelong will bring so much more to this vibrant city. The rise in business and professionals coming to Geelong recently and shortly in the future will encourage programs like this to flourish as the demand is likely to grow.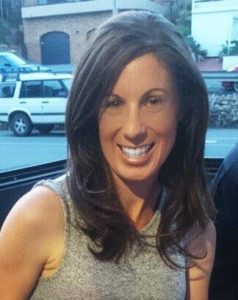 Katie Hutchinson
Executive Assistant to Chief Financial Officer at TAC
INDUSTRY: Government
I first started working at WHK Day Neilson Accountants in Geelong, now called Crowe Horwath, as an external auditor. During that time I completed my Bachelor of Commerce degree at Deakin University and commenced working at the TAC once they moved to Geelong almost 10 years ago now. I have held the role of EA to CFO all this time. This role is completely diverse and not your traditional EA role, which is why I enjoy the challenges it brings. My background and studies complement my everyday tasks and allows me to be involved in the strategic direction of the business and our Business Enablement division of over 200 people.
My connection to the region
I'm a born and breed Geelong girl who has never left this fantastic city. Have travelled extensively overseas but always called Geelong home. You cannot go past Lipari on a Friday night after a long week. Fantastic staff, food and service and for that coffee fix on Sunday mornings Kilgour Cafe is the place to be. So family orientated. But also a big shout out to Fuel Cafe, who has changed the ways cafes operate in Geelong. Has a Melbourne vive but in Geelong. So glad they decided to take the plunge and open just behind TAC. Always great service
What it means to me to be a Meet Geelong Ambassador
The Geelong Ambassador program complements my role and extensive knowledge within the Geelong region and looking forward to help attracting more business to our fantastic city. I am also proud to be the Geelong Ambassador for the TAC, who's vision is to be the worlds leading social insurer.