Eat, Drink and Embrace Autumn in Geelong and The Bellarine
Sadly, summer has come to an end. The mornings are getting cooler and the days are getting shorter. But it's not all doom and gloom. Geelong and The Bellarine is thriving with some of the best local food and wine being produced this time of year.
Here's how you can embrace autumn at your next regional conference:
1. Hold your conference at Waurn Ponds Estate:
Did you say fresh regional produce? Well, look no further than Waurn Ponds Estate, let's list the reasons why…
 All their food is hand made.
Their on-site kitchen garden is the gateway to the soul of their food.
Menus are created daily with what is being harvested from their kitchen garden, complimented with local, sustainable and regional produce.
What more could you ask for?
Executive Chef Adam Draper says, "Because there is such great produce in abundance, it's easy to cook with seasonal produce and create a wide variety of healthy meals"
Waurn Ponds Estate can host events for up to 250 people.
2. Host an offsite dinner at Oakdene Vineyard
If quirky is your thing, this one of a kind venue and winery is sure to be a win.
Oakdene Vineyard will whisk your group away to a culinary heaven using only the best locally sourced produce while being surrounded by an eclectic collection of art.
Their food philosophy is "simple, sometimes sophisticated, modern food, inspired by the seasons, using traditional techniques and showcasing exceptional local and regional produce"
Before dinner ensure the group pays a visit to the 'upside down house' cellar door. Where you can sample their wines and hear from Bellarine Peninsula locals who, over the years, have developed an intimate understanding of the region and knowledge of the wines.
3. Tour and taste at White Rabbit Barrel Hall
As your guest's enter through the doors at White Rabbit Barrel Hall, a wall of barrels filled with ageing ales will greet them on the left, and on the right, a fully functioning brewery.
Groups can take an educational guided tour from the brewery viewing deck, taste the finished product and match their beer of choice with quality local produce.
Their onside providore is also stocked to the brim with local delights for you to take home and enjoy with the family.
And if it is a little chilly outside, relax next to their open fireplace.
Sign up to stay up to date with all the latest news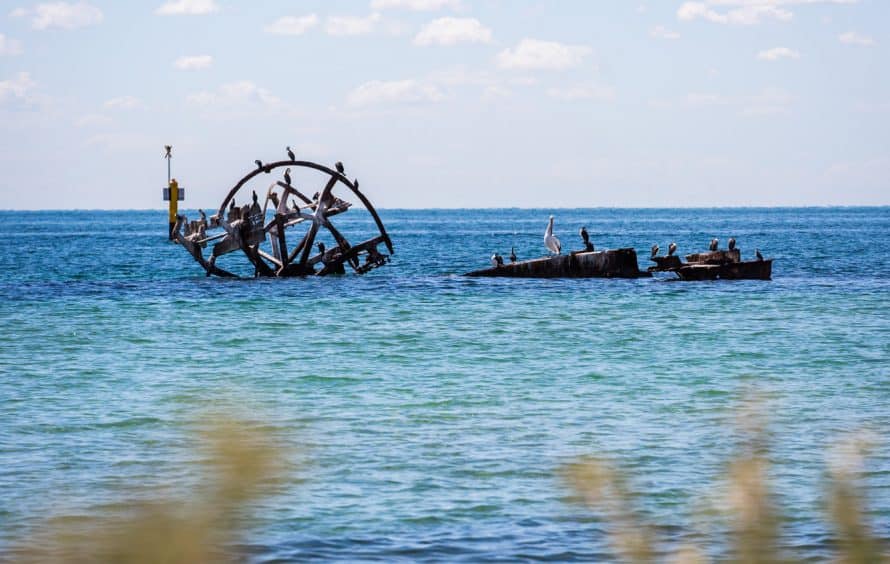 Business Events Geelong Bureau Manager Mark Day gives you the low down on what you need to ask your local convention bureau.