Recipe: Portarlington Mussels with Jack Rabbit Pinot Grigio, chorizo and tomato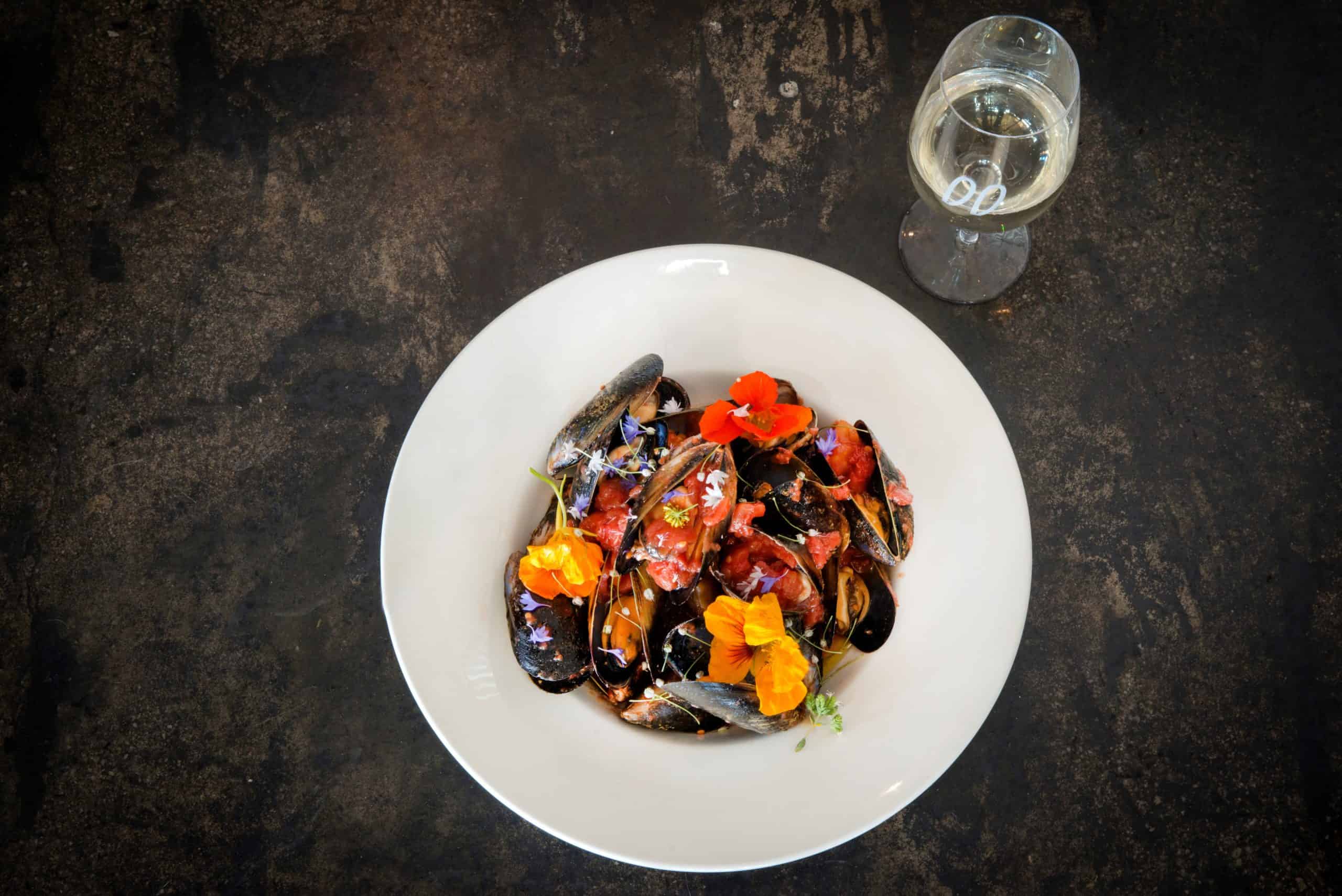 Missing the taste of our region? Our friends at Jack Rabbit have shared with us their famous Portarlington Mussel recipe. Give it a try and don't forget to tag @meetgeelongbellarine and @jackrabbitvineyard on Instagram to share your at-home creations.
INGREDIENTS
Serves 4
2 tbsp olive oil
200gm chorizo, peeled and diced
1 medium leek, pale part only, washed and diced
2 garlic clove, finely chopped
2 large ripe tomatoes, chopped (tinned is okay if you can't get ripe tomatoes)
300 ml Jack Rabbit Pinot Grigio
1 handful flat-leaf parsley, coarsely chopped
2 kg mussels, scrubbed and de-bearded (see Note)
crusty bread, to serve
METHOD
Heat the oil in a large saucepan with a tight fitting lid over low heat. Gently fry the chorizo to release some of its fat, then add the leek and garlic and cook until soft and translucent. Add the tomato and stir until it starts to soften and break apart. Increase heat to high, then add the wine and parsley and boil for 1 minute. Throw in the mussels, cover and cook, shaking the pan vigorously every now and then for 3-4 minutes. I like to take them out as they open so they don't overcook. Divide the mussels among 2 bowls and serve with plenty of bread for soaking up the juices.
Note
To de-beard mussels: as close as possible to cooking time, scrub them with a scourer or similar, then clasp the straggly bit (the beard) with one hand and grip the shell with the other hand. Twist and rotate the shell and the beard should give way. Rinse the mussels before the final cooking
Sign up to stay up to date with all the latest news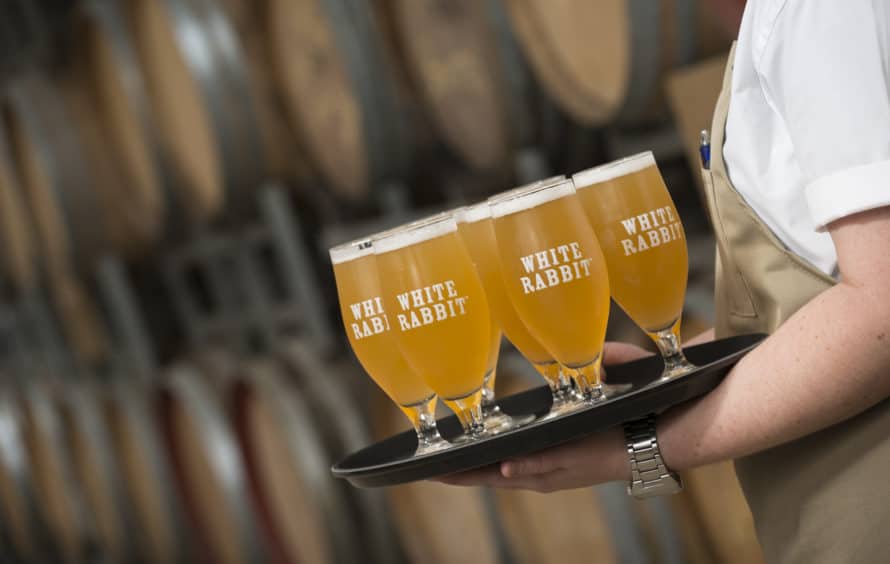 White Rabbit has partnered with Provenance Wines to create White Rabbit Sour Red …