Three reasons why you should consider a collaborative Christmas party
Boutique businesses with small teams have a dilemma come Christmas time – do you skimp on the year's end celebrations because you only have a few staff or splash out on a bigger venue that will ultimately feel a little empty?
This is where collaborative Christmas parties come into play. Consider these in the same vein as co-working spaces – they allow a diverse group of people from various industries and backgrounds to mingle and to celebrate their end-of-year achievements together.
In 2017 Barry Iddles, owner of Queenscliff waterfront restaurant 360Q, held his inaugural Collaborative Christmas Party after toying with the idea for many years.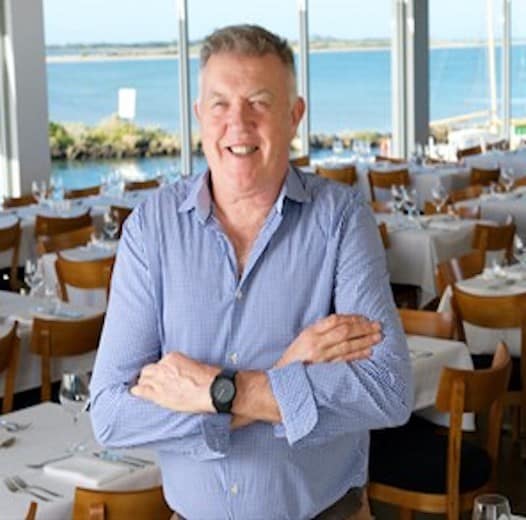 "We wanted to create a night where local businesses with just a few staff or smaller teams can have a great night at their individual table and maybe even do a little festive networking," he said.
"We took bookings as small as two, and you can even ask to be seated with other people so you get to meet others on the night."
Here, Iddles outlines three reasons why events such as this should be on every business's Christmas 'to-do' list.
1. Easy on the bottom line
Collaborative parties allow smaller groups to attend without the prohibitive cost of hiring a whole venue or room with an expensive minimum bar tab. Events such as these are usually a single ticket price which includes the meal, drinks and entertainment.
"We understand how expensive it can be to book out a restaurant when you have a small team," says Iddles. "Events like these allow the venue hire to be shared among a large group and a single ticket price limits extra costs."
The 360Q event featured a three-course grazing menu. It's a speciality of the restaurant and allows a shared, communal dining experience which adds to the ambience and keeps the budget in check.
2. No more 'totes awks' moments
If you're involved in a small businesses, community group and even a small team within a larger group, a Christmas gathering can be a rather intimate affair. Which is great if you like to spend all your time with your colleagues, but you also might be looking for a little external stimulation.
"Collaborative parties create a night where local businesses with just a few staff can have a great night at their individual table but not feel as though they are alone," says Iddles. "It's a superb atmosphere, and it also means that if all your team want to head home for a early night but you feel like being a stayer, the choice is yours to find new friends on the dancefloor."
3. It builds relationships 
What better way to meet new people than with a great dinner, wine and some live entertainment? These kinds of events are perfect to let down your hair and mingle with others from different industries and localities, and it's also a great opportunity to pick up a few new clients.
"It's a great chance to to a little festive networking," Iddles says. "We heard of so many new businesses relationships being formed as a result of last year's event.
"Small businesses are often fearful of working with their competition, especially in the tourism industry, but collaboration can be a key driver to expanding businesses and finding new customers. So we just helped to speed things up a bit on that front."
Iddles says his event last year was such a success, the team are doing it again with their second Collaborative Christmas Party on December 8.
Guests will enjoy a three-course dinner with live entertainment and drinks at bar prices for $65pp.
Sign up to stay up to date with all the latest news