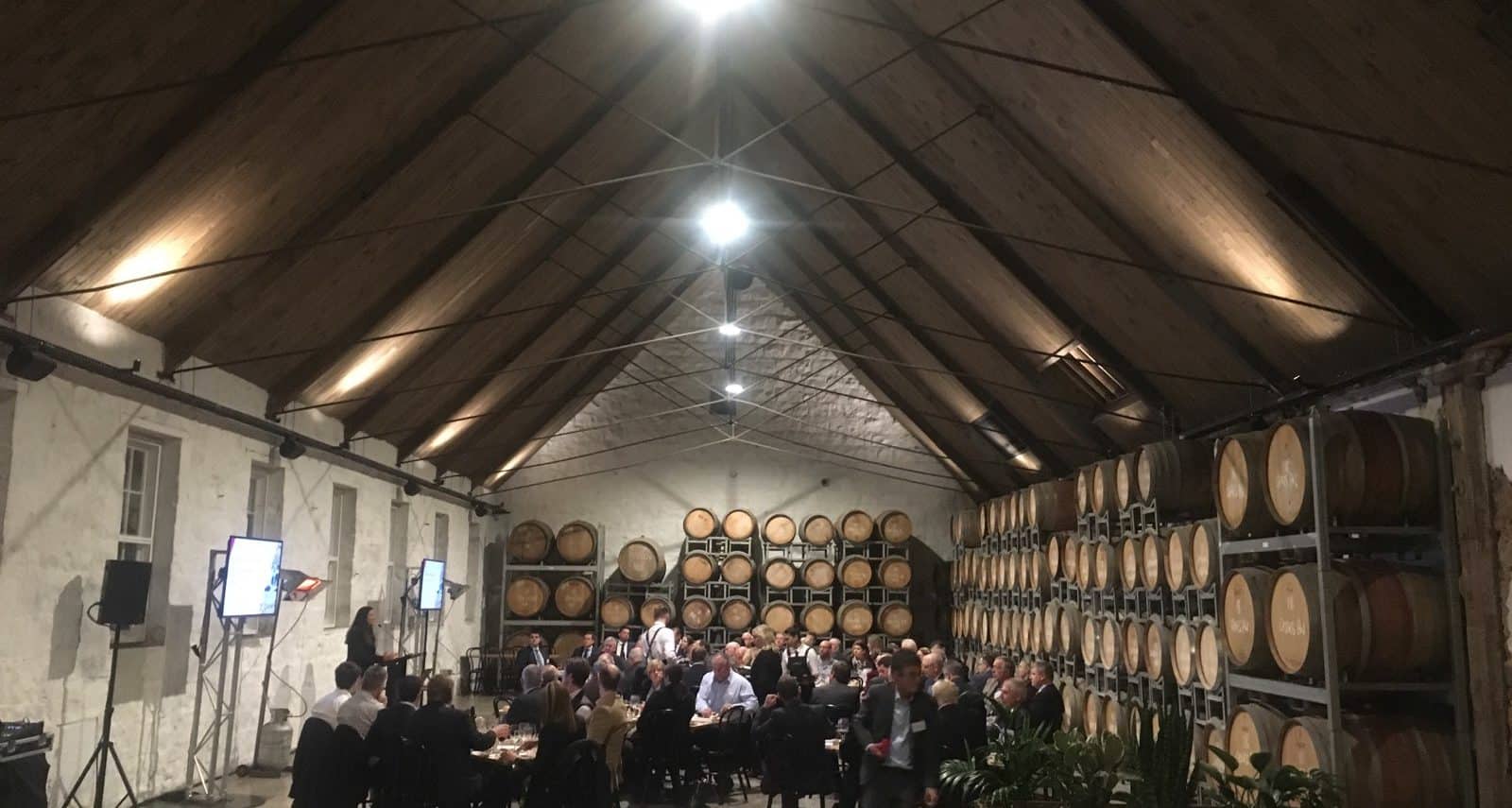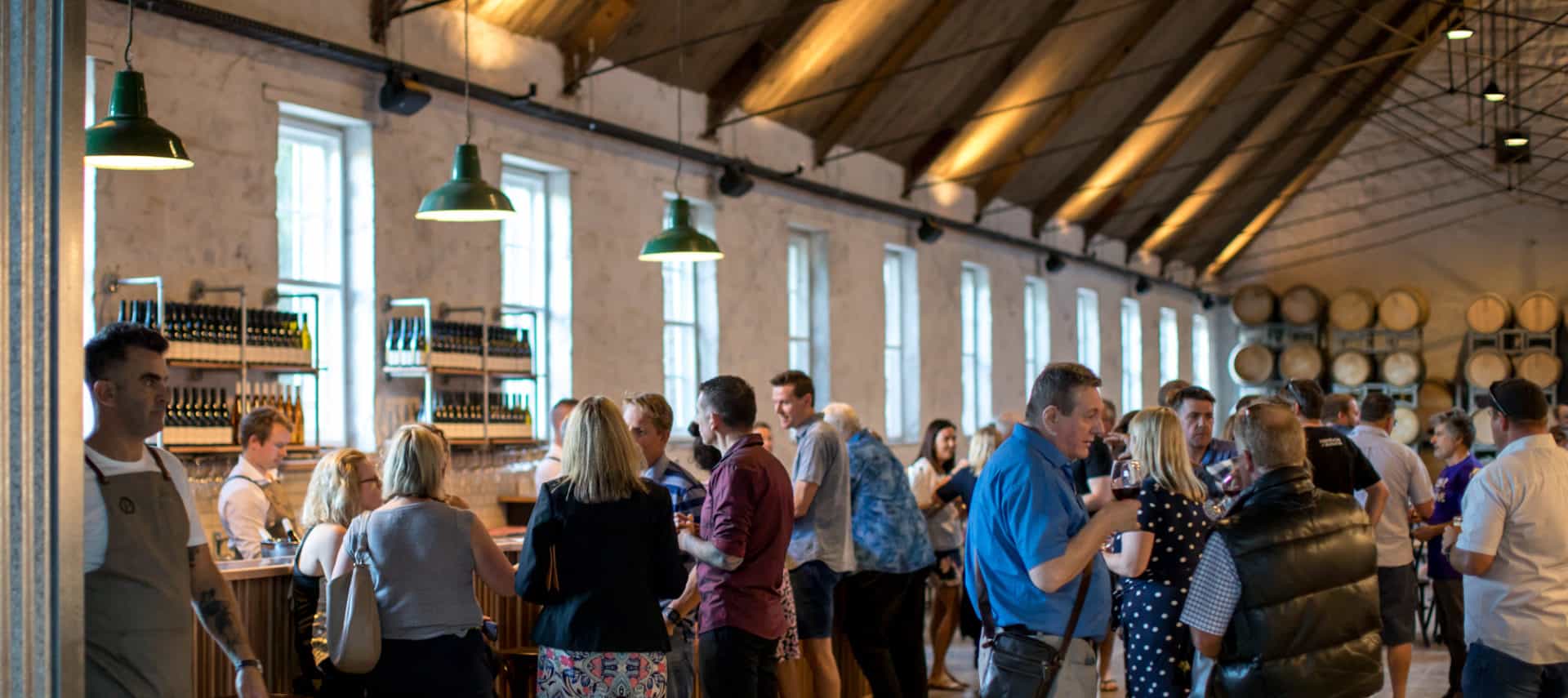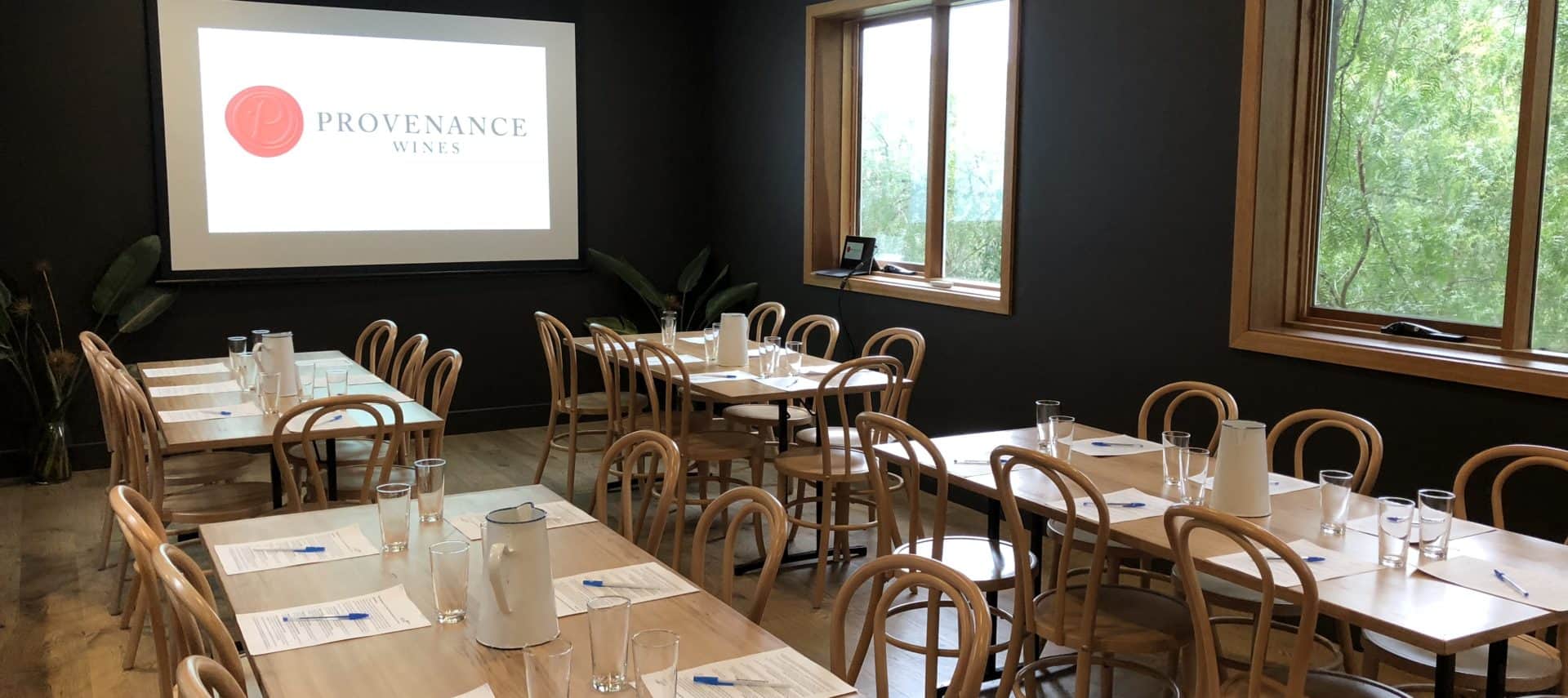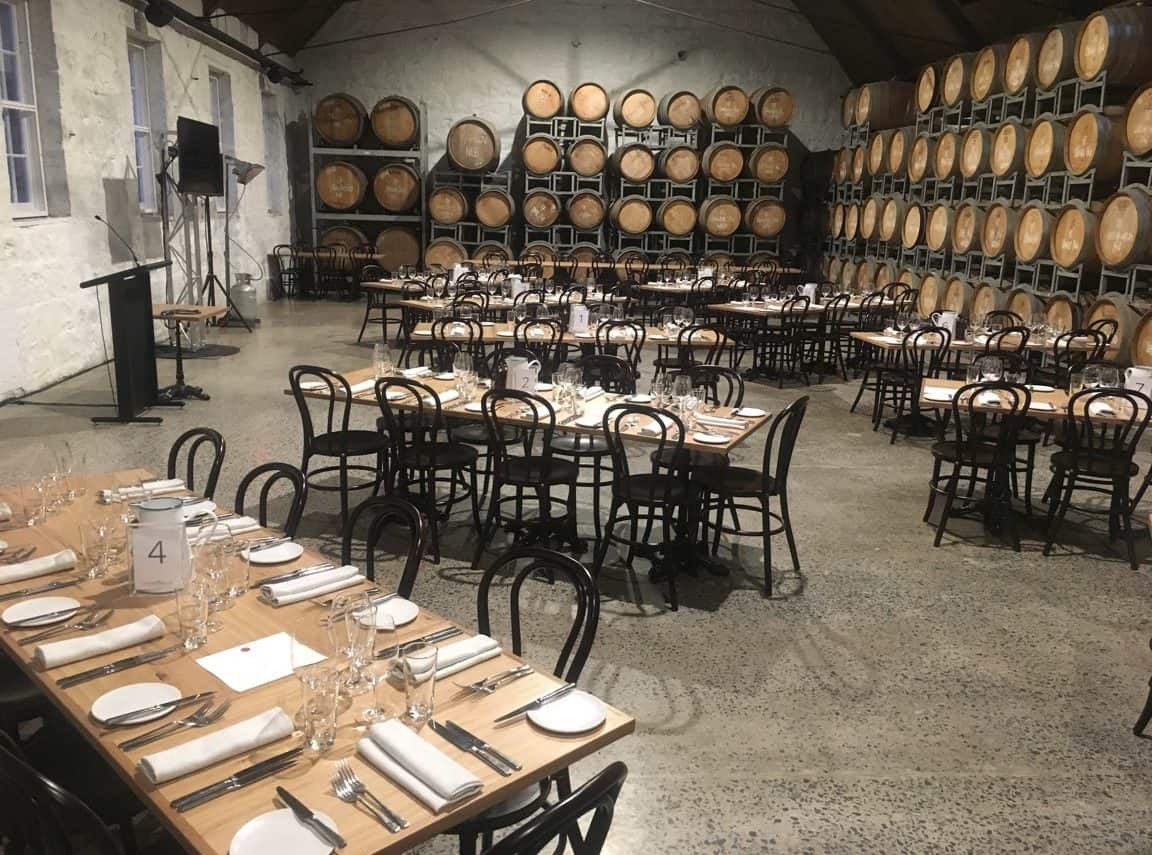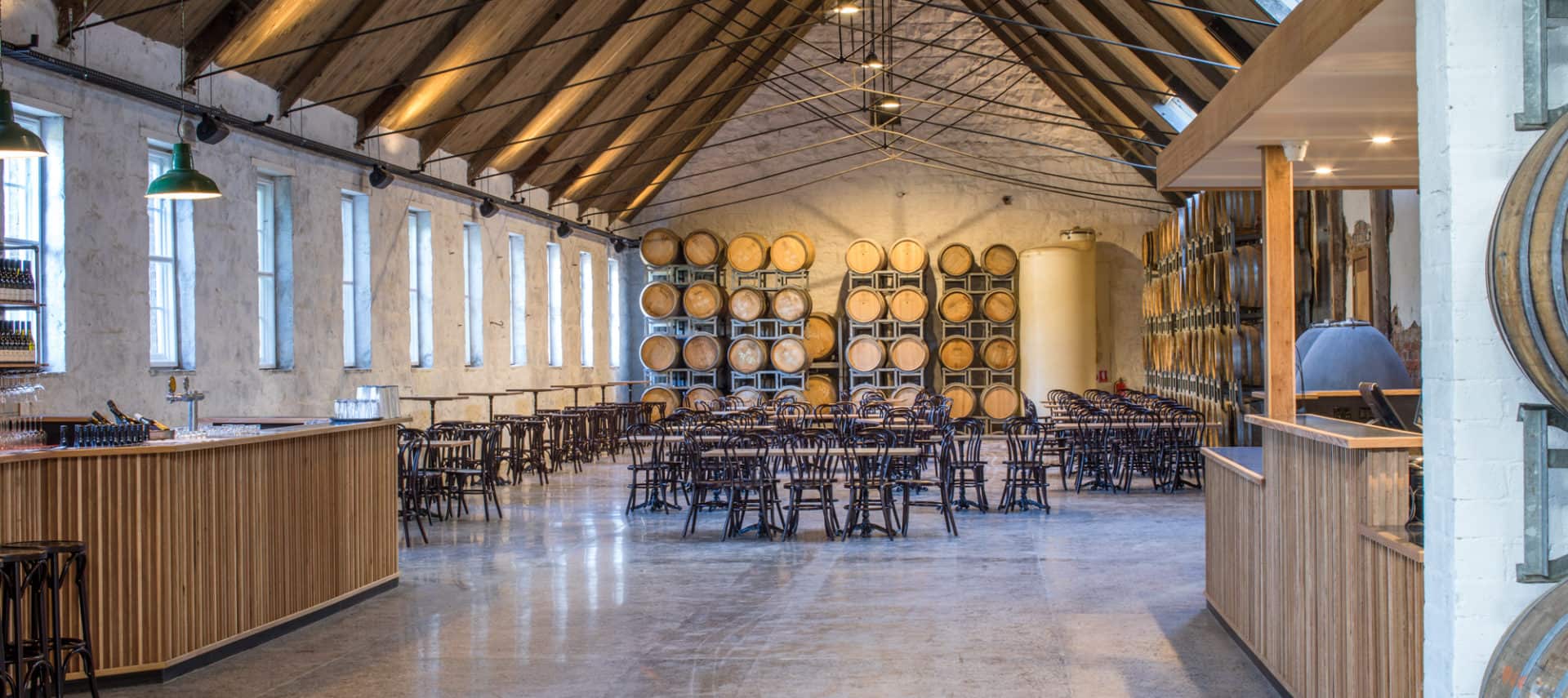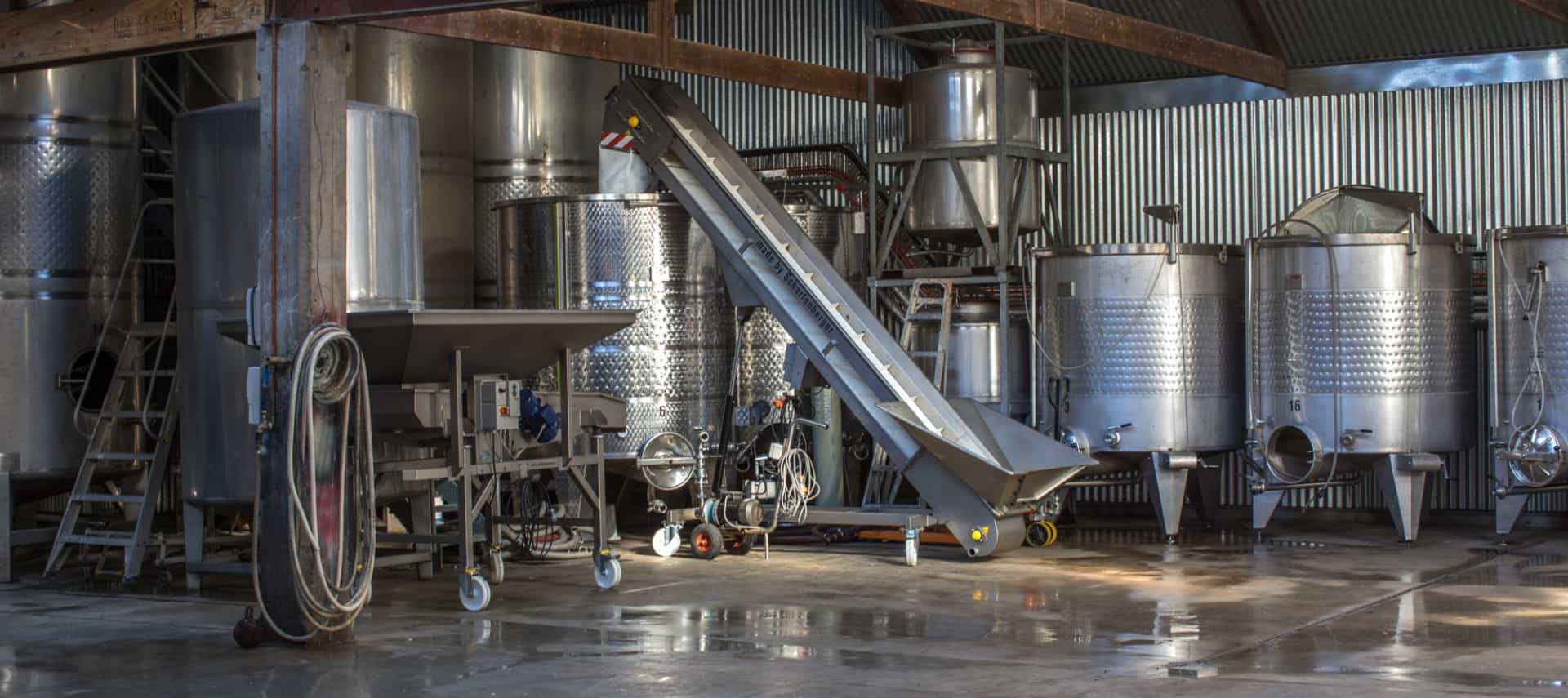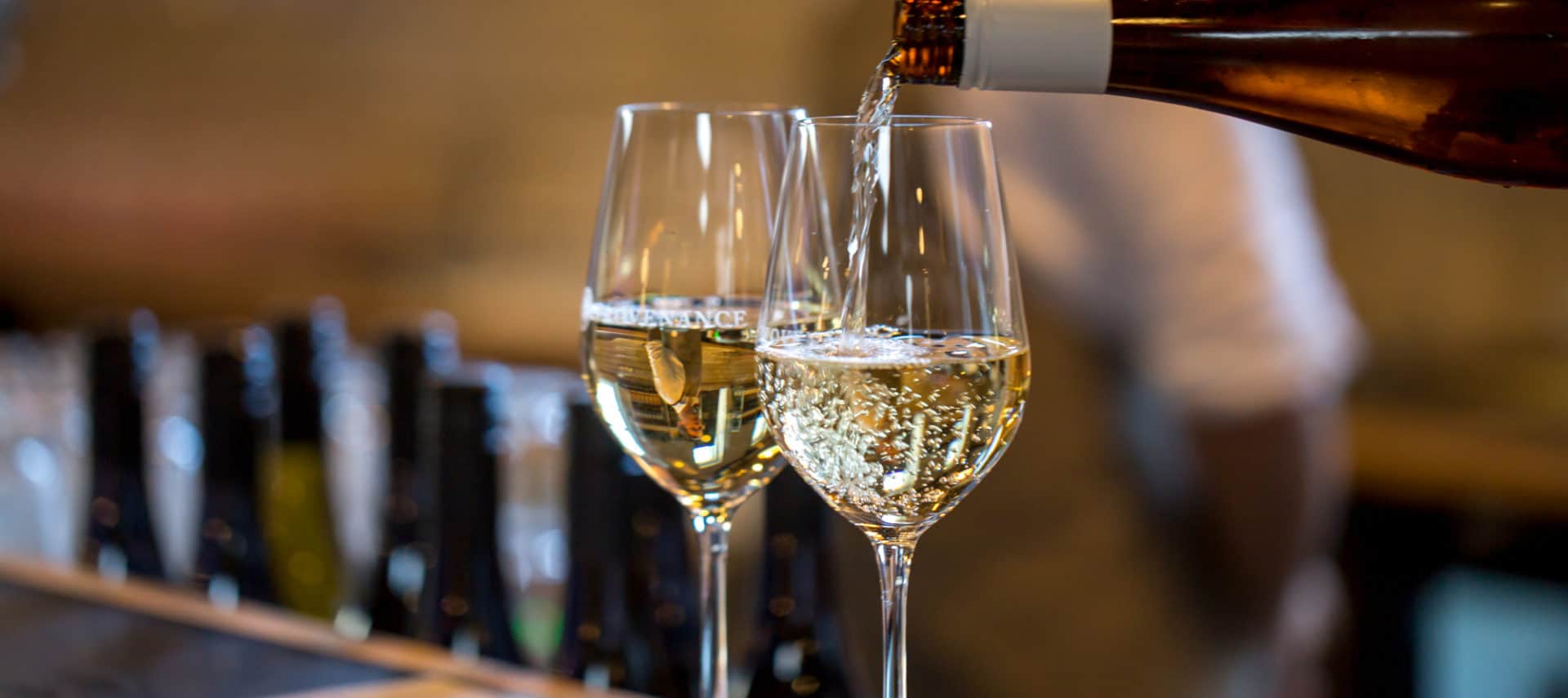 Description
Provenance Wines is a family-owned business, located in the historical Fyansford paper mill precinct, above Buckley Falls on the banks of the Barwon River.
We are conveniently positioned on the outskirts of Geelong: just 2 kms from the Geelong Ring Road (Princes Freeway) and 12 minutes from Geelong's CBD and waterfront.
An extensive renovation to the 1870s bluestone building was completed in March 2018, resulting in a modern facility that retains its historic integrity and charm. The building boasts views of Buckley Falls and a functioning winery where award-winning Provenance wine is made.
We will work with you to ensure that your event will be remembered for its originality, tailored specifically to yours or your client's needs. We can host morning teas, meetings and conferences, through to gala dinner and cocktail evenings. With the highest quality of locally sourced food, award-winning wines and glorious spaces for dining, networking and dancing, Provenance Wines is arguable the most unique space in Geelong.
Location
100 Lower Paper Mills Road, Fyansford
100 Lower Paper Mill Road, Fyansford. 2km from the Geelong Ring Road, and 5 km from Geelong CBD.
Key Features
High quality locally sourced produce
Award-winning wines
Heritage-listed building
Views of Buckley Falls and working winery
Personalised service
Available room specifications
| Room name | Board | U-Shape | Cabaret | Banquet | Theatre | Cocktail |
| --- | --- | --- | --- | --- | --- | --- |
| River | 40 | - | 42 | 48 | 50 | 50 |
| Barrel | - | 100 | 180 | 200 | 250 | 250 |
| Winery (only available May-December) | 40 | 40 | 40 | 60 | 80 | 80 |