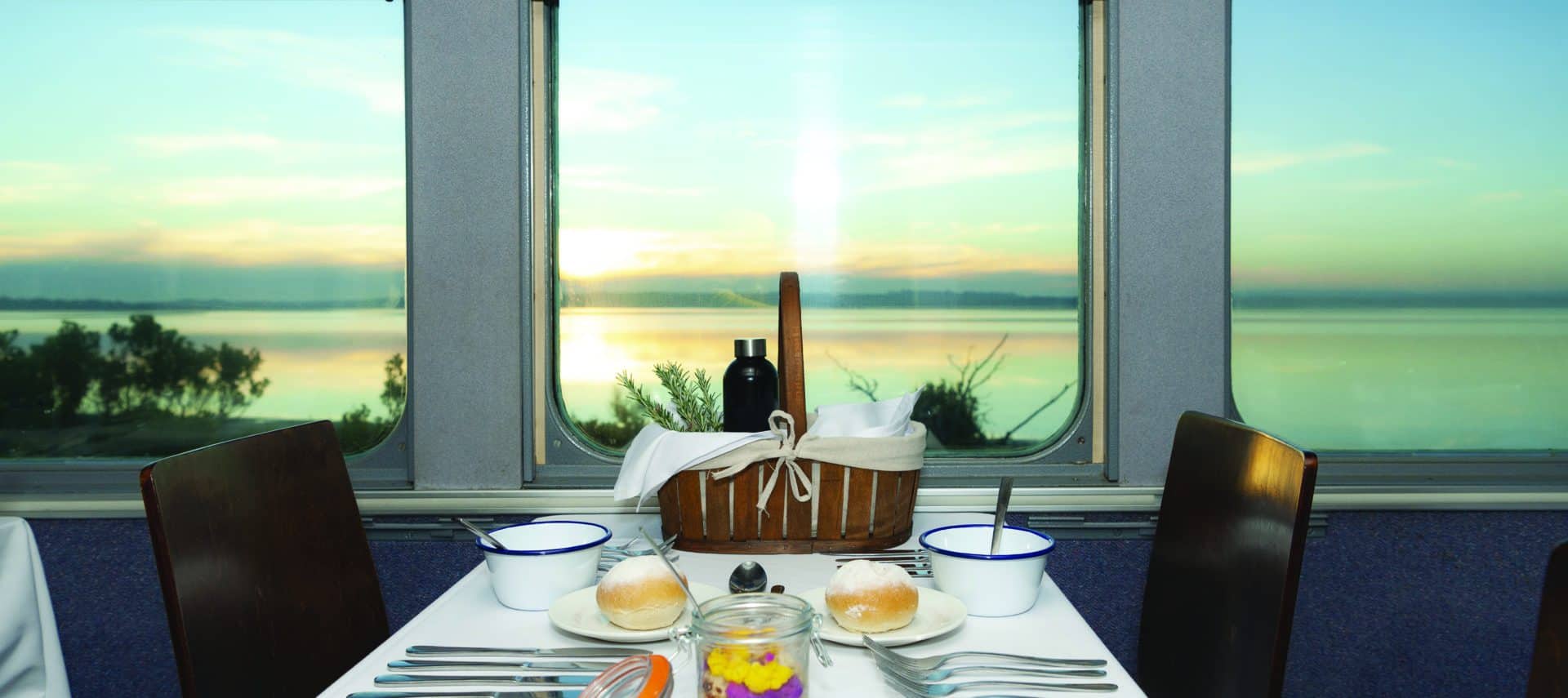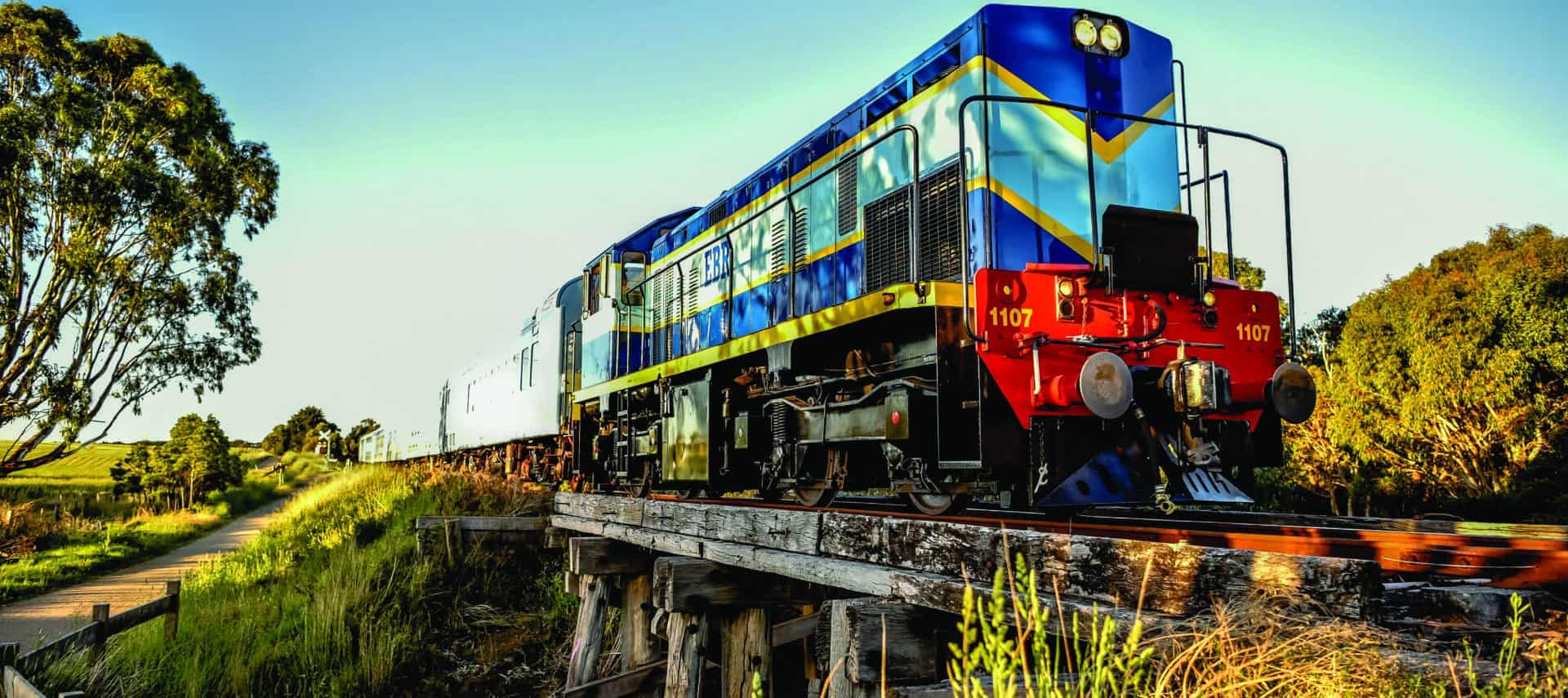 The Q Train

Location: 2-10 Station Street, Drysdale
Description
Enjoy a degustation of exquisite local produce and scenic views aboard The Q Train, a travelling restaurant that explores the historic Bellarine Railway between Drysdale and Queenscliff.
We invite you to come aboard The Q Train's restored carriages and enjoy a gastronomical journey unlike anything else you have experienced.
Never before has Australia seen a heritage rail line used for showcasing local food, wine, beer and cider.
As the train whistle sounds your journey begins, travelling along the beautiful Bellarine Railway, offering views of the rolling hills of The Bellarine.
Between the set courses of our degustation menu, you are free to walk around the train, or to enjoy a relaxing beer in the Club Loco. Feel free to explore the train and soak up the rich history.
The waiters are keen to meet your every need; simply ask for any information regarding the train or surroundings and we can guarantee they will know the answer. We also have booklets on each table which are full of information on the train, the menu and our local suppliers.
The Q Train will pause at Suma Park Historic Homestead, then runs alongside beautiful Swan Bay, with another stop to enjoy views while you dine and then continues on its journey.
Group options and additional services are available on request. Free of charge famils also available.
Location
Key Features
Unique views
Local produce
Refurbished dining cars
Seats up to 98
Groups welcome