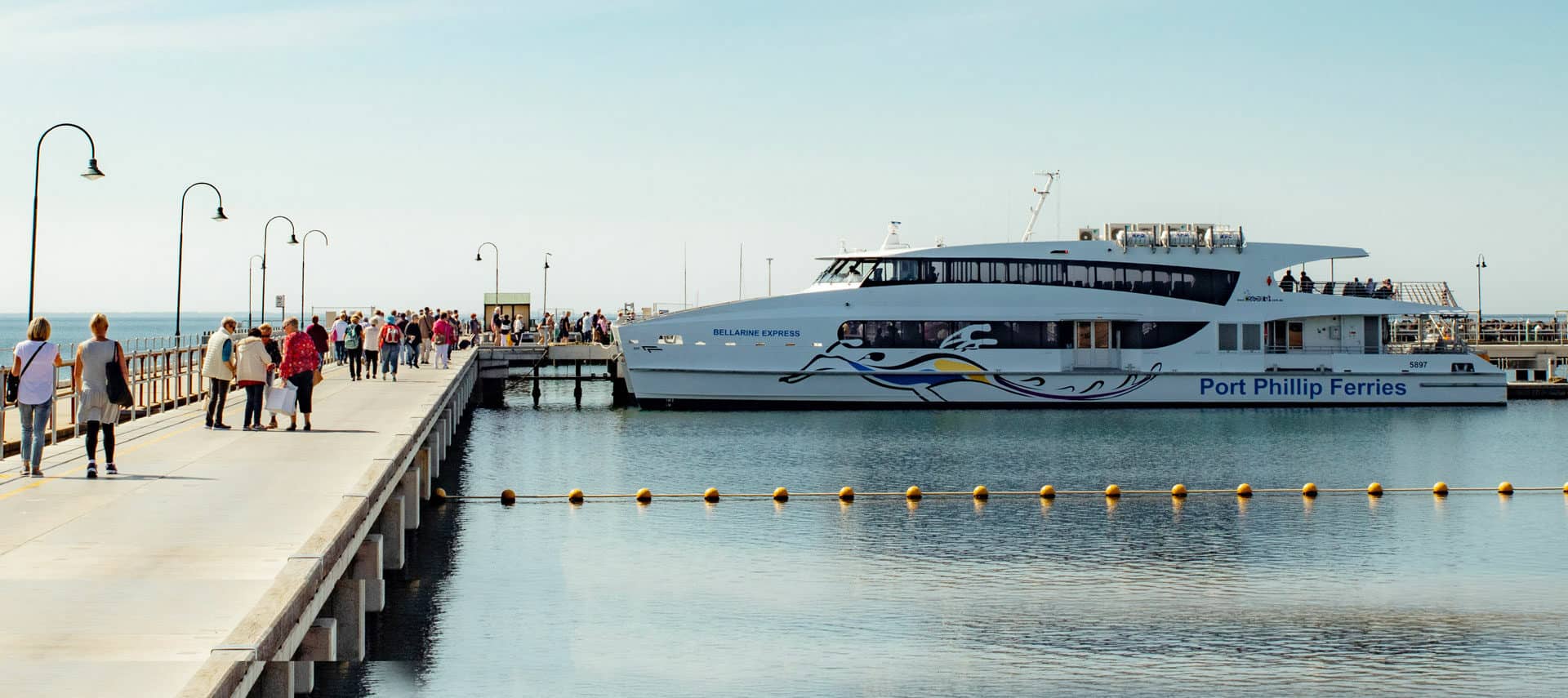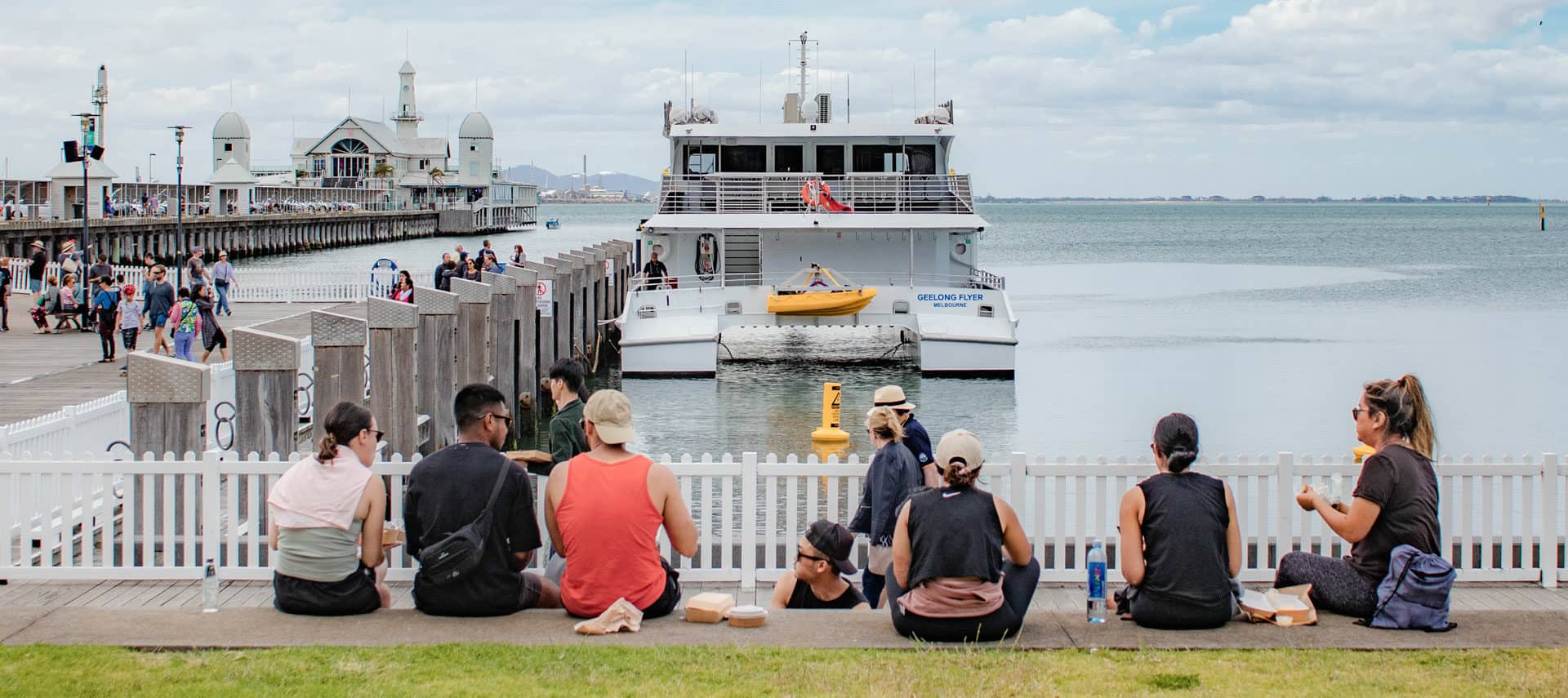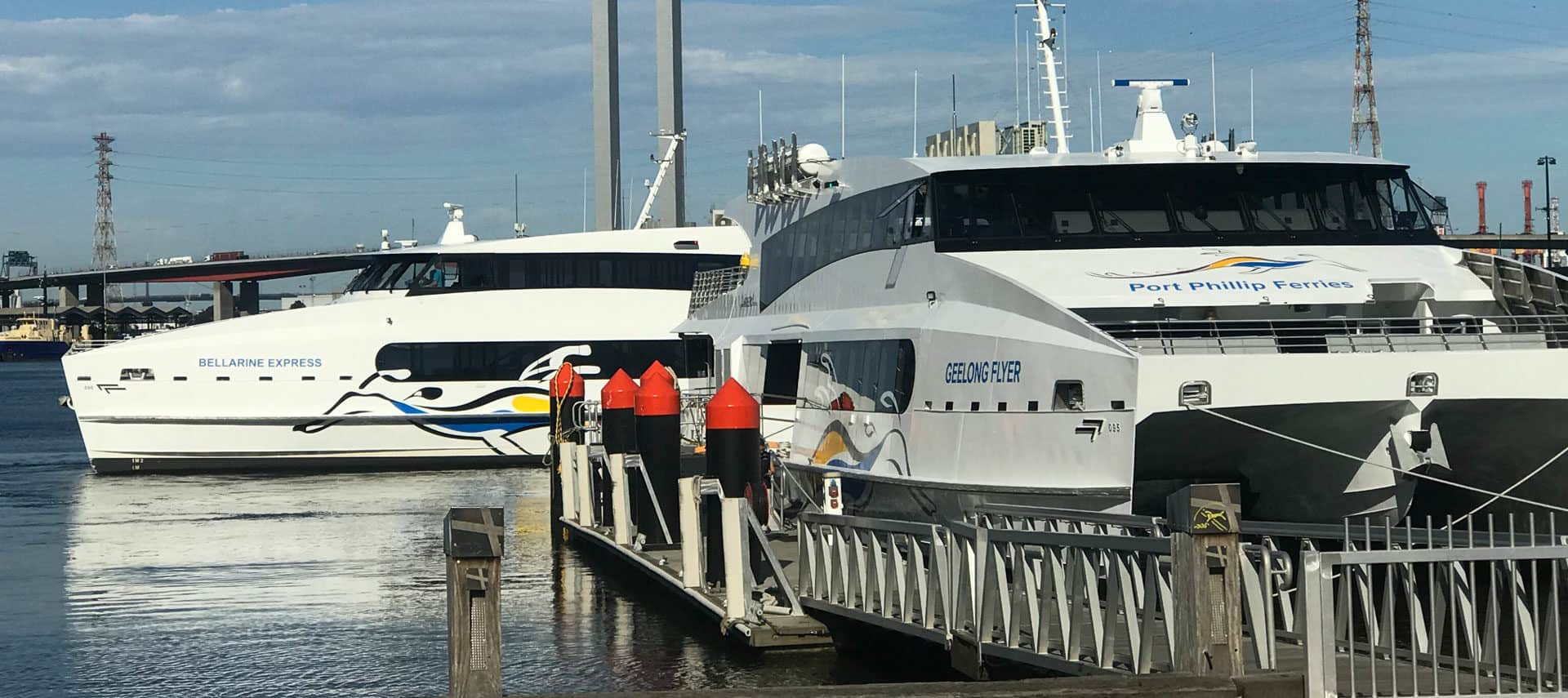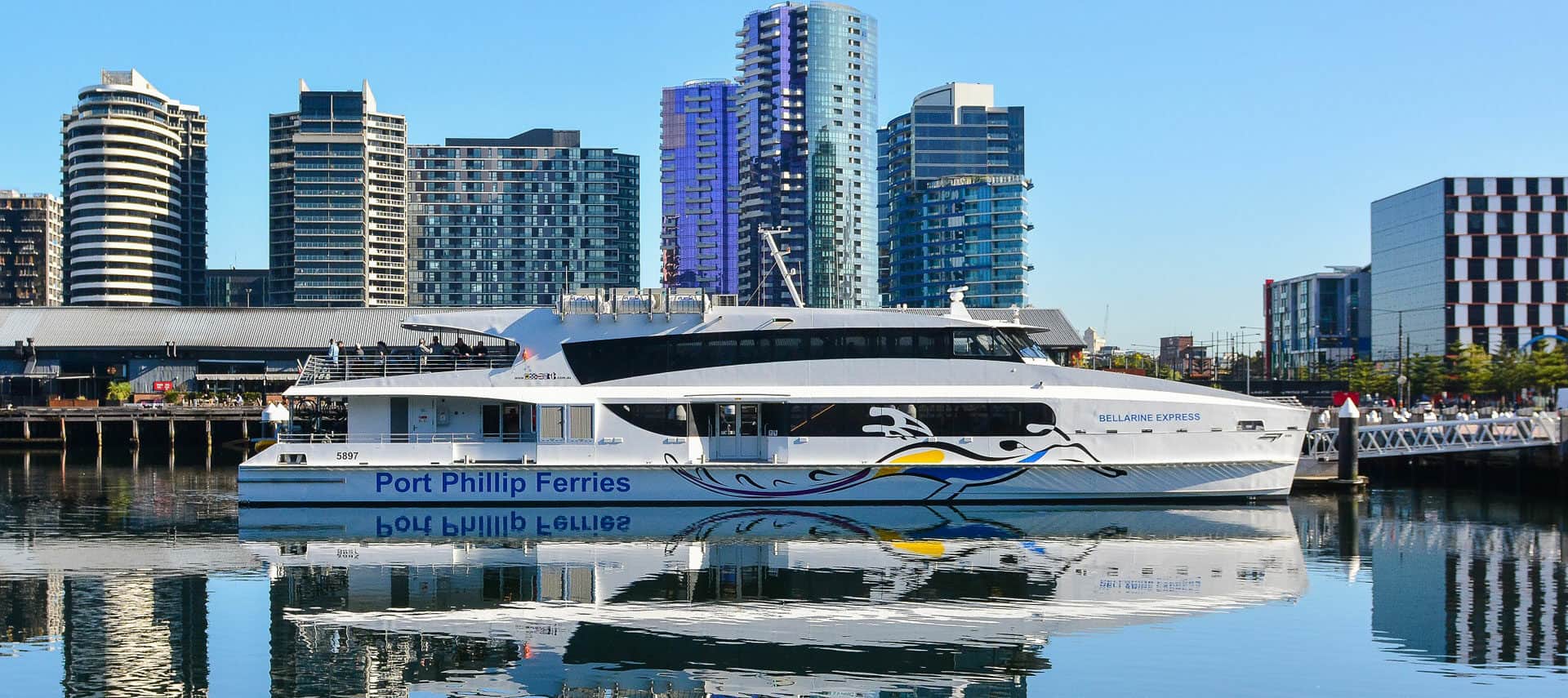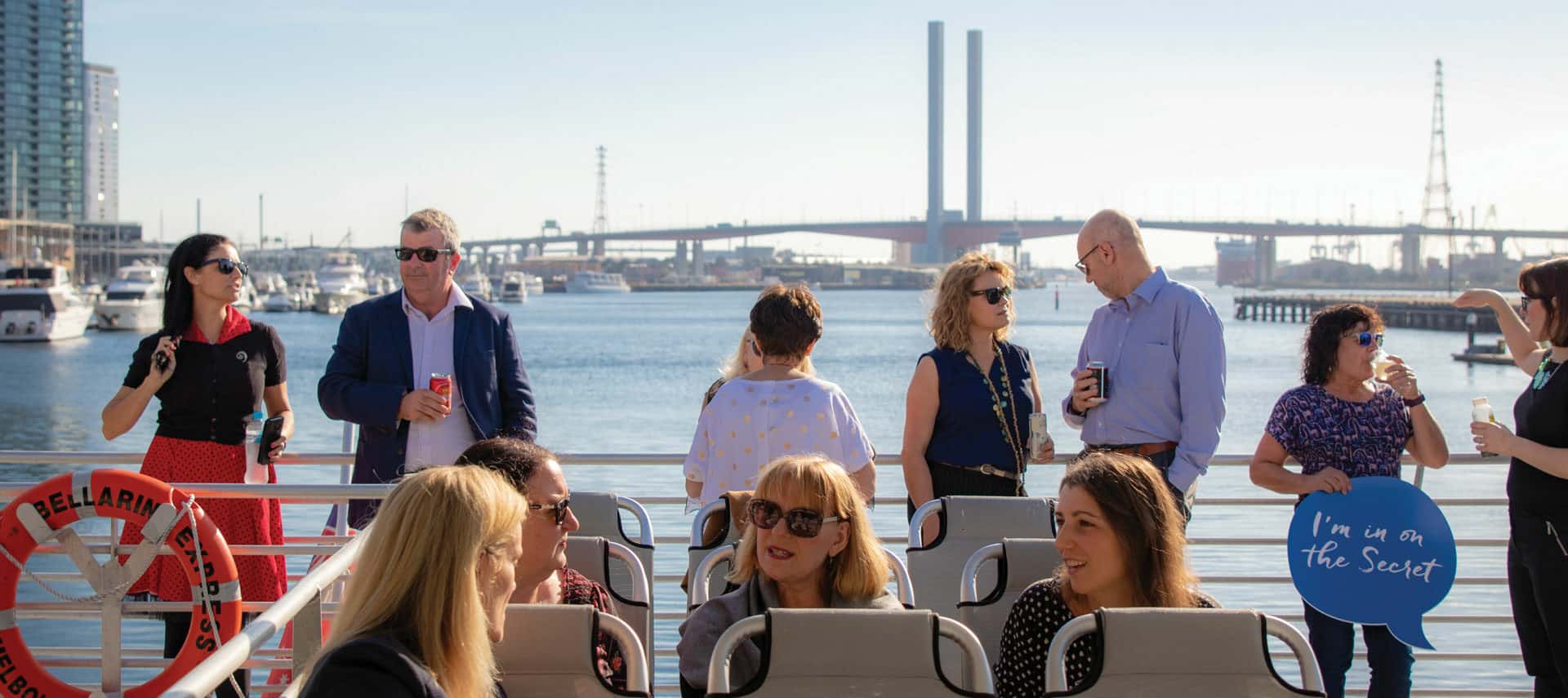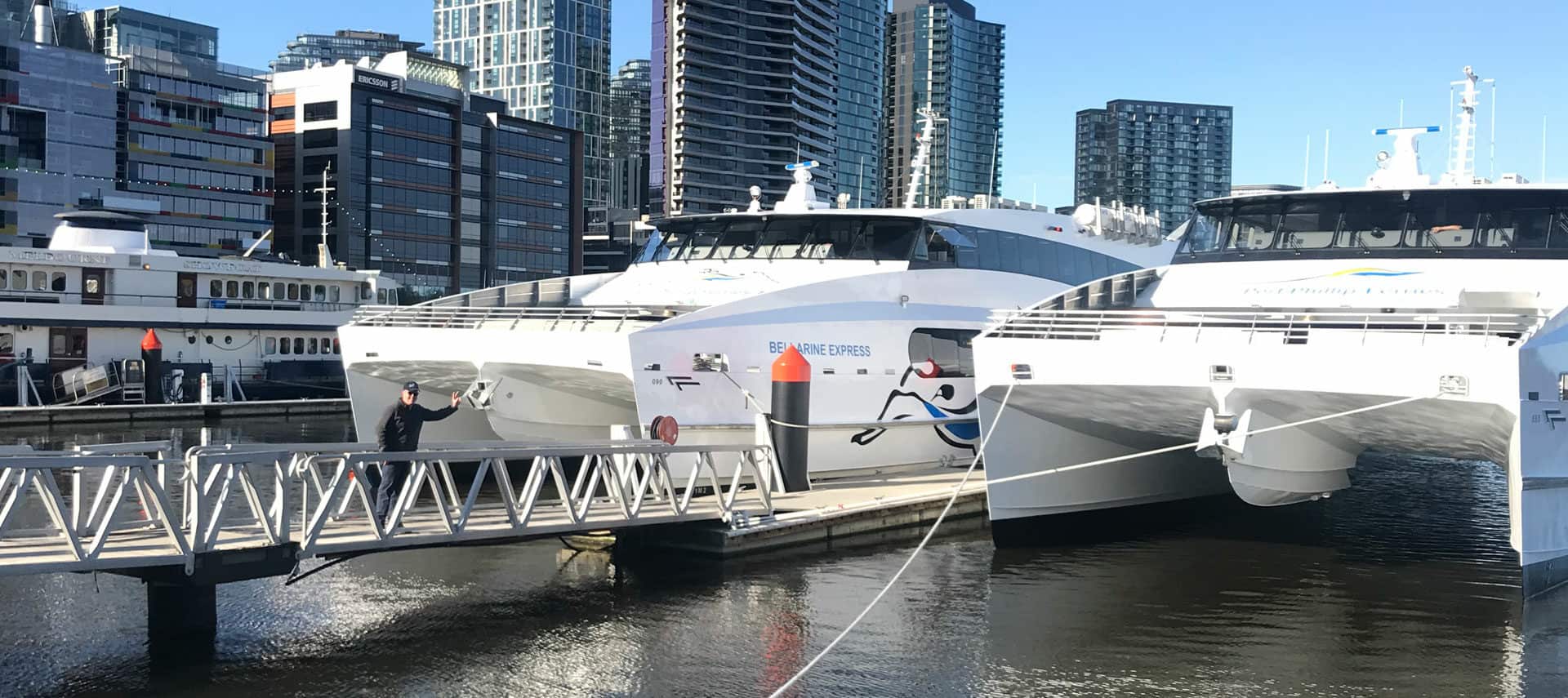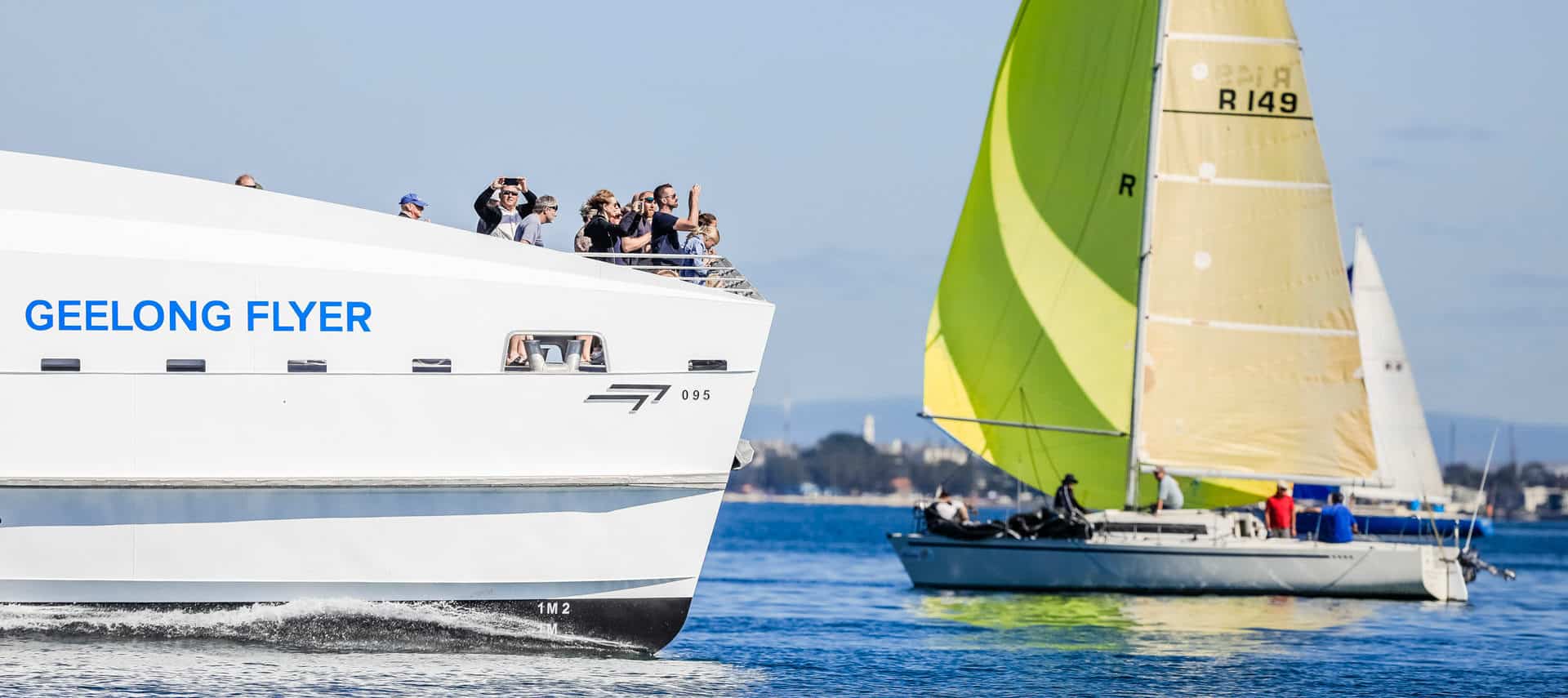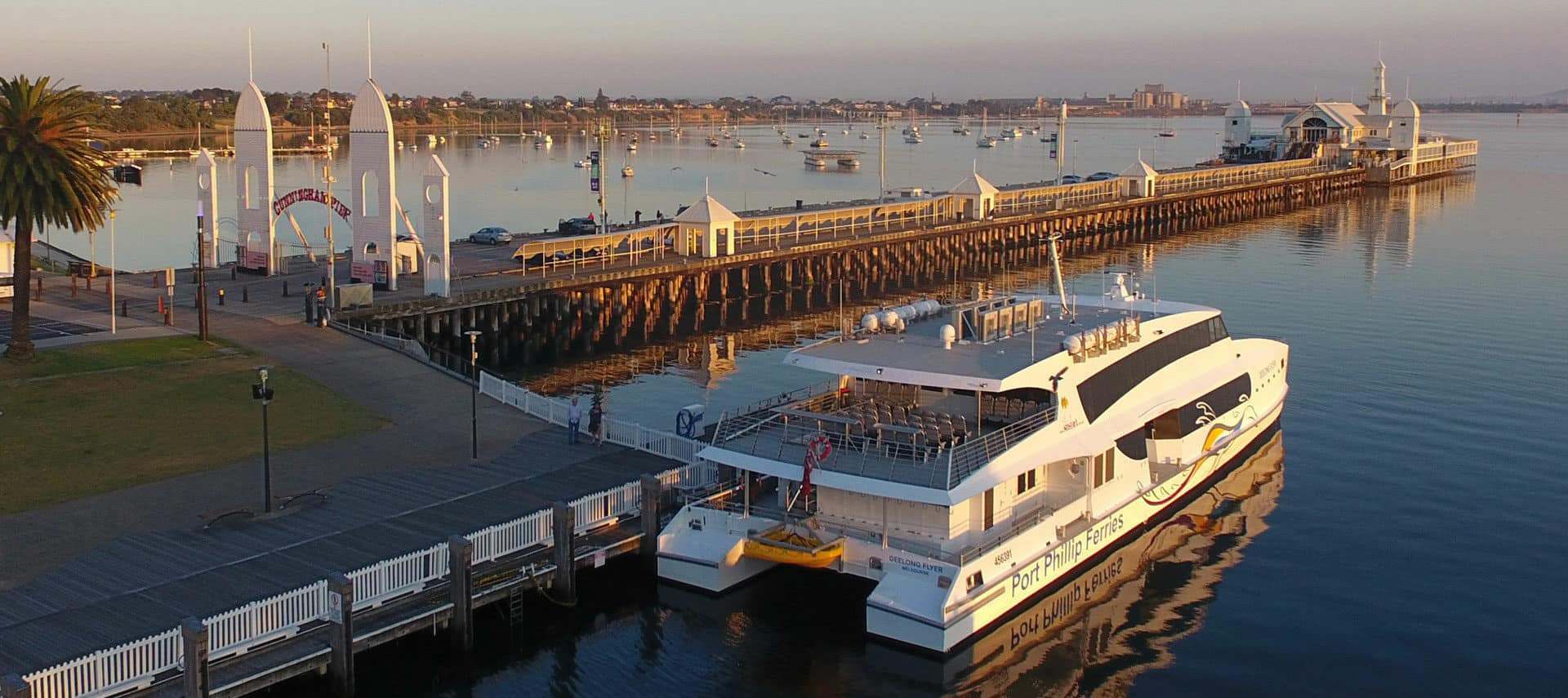 Port Phillip Ferries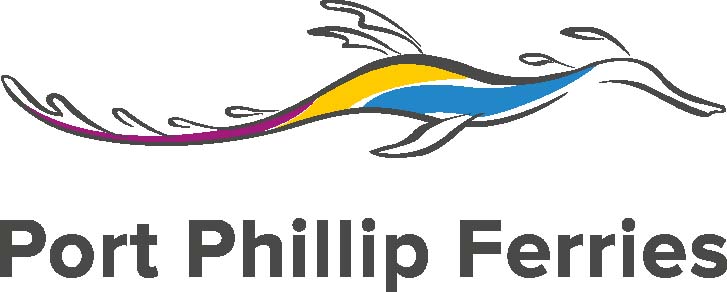 Description
Gather your captain and crew — it's time to set sail on an adventure across the bay.
With Port Phillip Ferries, Regional Victoria is right on Melbourne's doorstep. They're on a mission to transform daily travel between Melbourne and the Geelong and Bellarine regions, one cruise at a time.
Sailing 365 days a year, Port Phillip Ferries and their legendary crew offer two separate daily services between both Docklands and Portarlington; and Docklands and Geelongs.
Get to your next conference or team meeting in style or set sail on a (well-deserved) outing to an award-winning winery or restaurant on the Bellarine Peninsula.
Both purpose-built vessels cater all the creatures comforts; friendly staff, free wi-fi charging stations, tables and drop-down trays – not to mention an onboard licensed cafe where you can enjoy snacks and a quality coffee (or wine).
Port Phillip Ferries is not just a passenger ferry service. They connect people and experiences, and every minute of the journey will be as much a part of your adventure as a destination itself.
With proximity to meeting venues and experiences, Port Phillip Ferries are more than happy to assist with recommendations and facilitation. Take advantage of the fresh sea air to invigorate the team.
Go under the West Gate instead of over it. There's no better way to travel, guaranteed.
Location
131 Harbour Esplanade, Docklands VIC 3008
Portarlington Pier, Steampacket Pier Geelong, Victoria Harbour, Docklands.
Key Features
Two separate daily services between Docklands and Portarlington; and Docklands and Geelong
Guest capacity 400 per vessel
Free wi-fi and charging stations
On-board licensed cafe