Big4 Bellarine debuts brand new team building challenge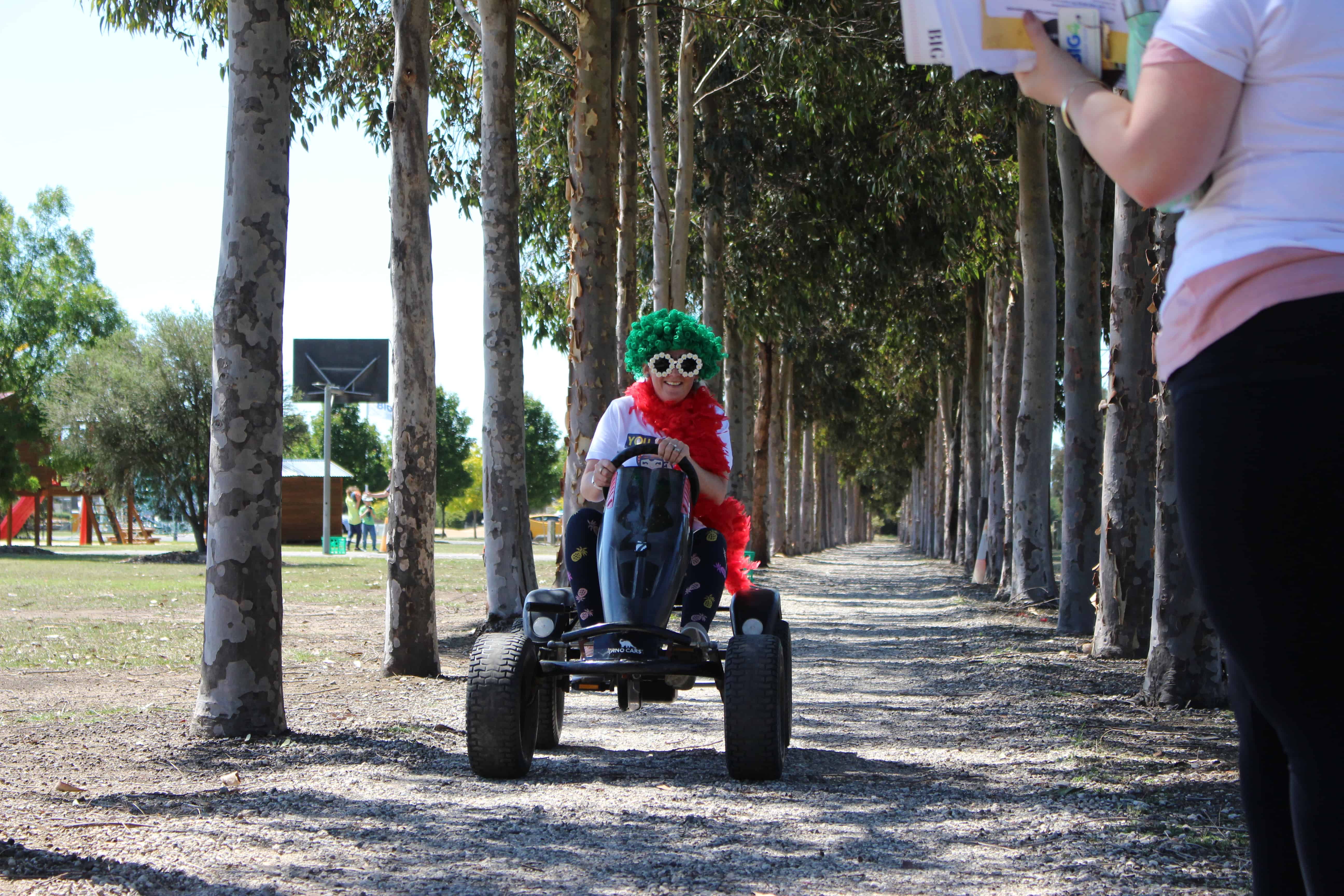 Big4 Bellarine Holiday Park has debuted a brand new team building challenge that promises to bring workplaces closer — and belly laughs are guaranteed.
Your team will jump, fly, climb, pedal and splash their way through 13 challenge stations across Big4 Bellarine Park's 30 acre property.
"Our challenge course encourages cooperation, movement, problem solving, giggles and of course team work," said Stijn Scrayen, Event Manager, Big4 Bellarine.
"It's for businesses that like to think outside the square."
So what can you expect from taking part in a team building challenge with Big4 Bellarine?
You can challenge your CEO to jump bare feet on a giant pillow;
Be entertained by your general manager slip and sliding down a water slide;
Watch your accounts team compete in a go-kart race or;
You can also don a feather boa will zipping along a flying fox ;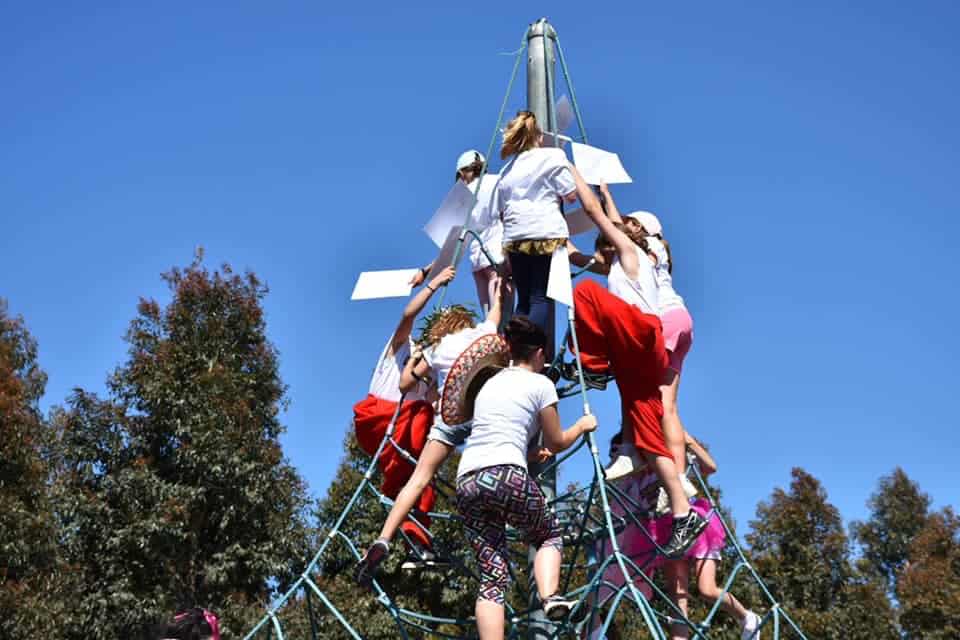 Ashby Primary School Teacher Natalie Biscan said that she absolutely "loved her day at Bellarine Big4".
"The obstacle course / scavenger hunt was so much fun and great for team building.
"Everyone who was involved raved about the fun and laughs they had throughout the day. I highly recommend it."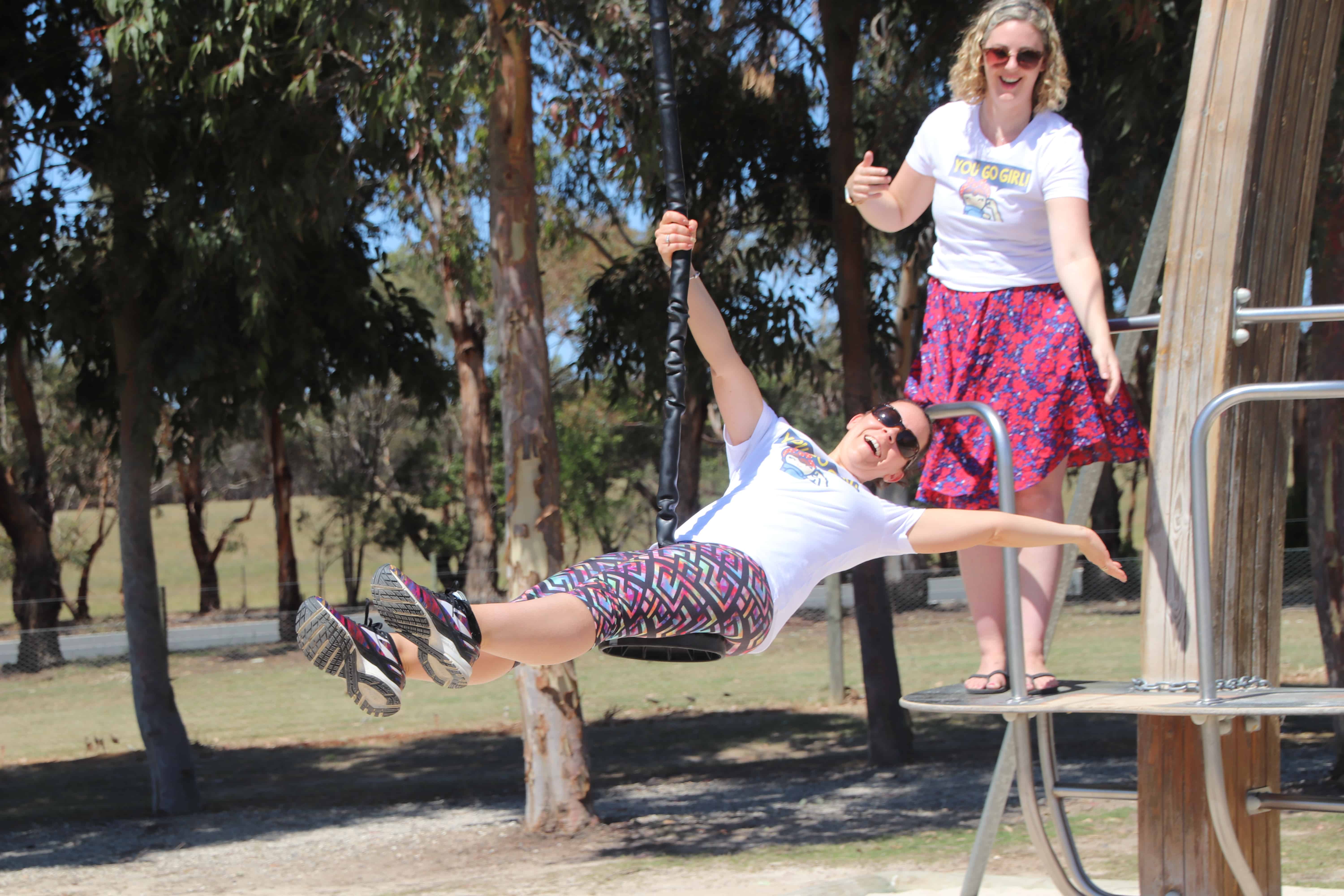 If your team appreciates the inspiring nature of the outdoors rather than the yawn of an air-conditioned conference room, then this challenge may be for you.
"It's all about binding together the fundamentals of great business; respect, shared vision, sense of contribution to a team based on individual skill attributes and a willingness to stretch into areas that are not always a natural default setting — like jumping into a pool fully clothed," Scrayen said.
Need more information? Call BIG4 Bellarine to make your next team building day a memorable one, 03 5251 5744 or email info@big4bellarine.com.au 
Sign up to stay up to date with all the latest news