Geelong's iconic waterfront bollards activated in Augmented Reality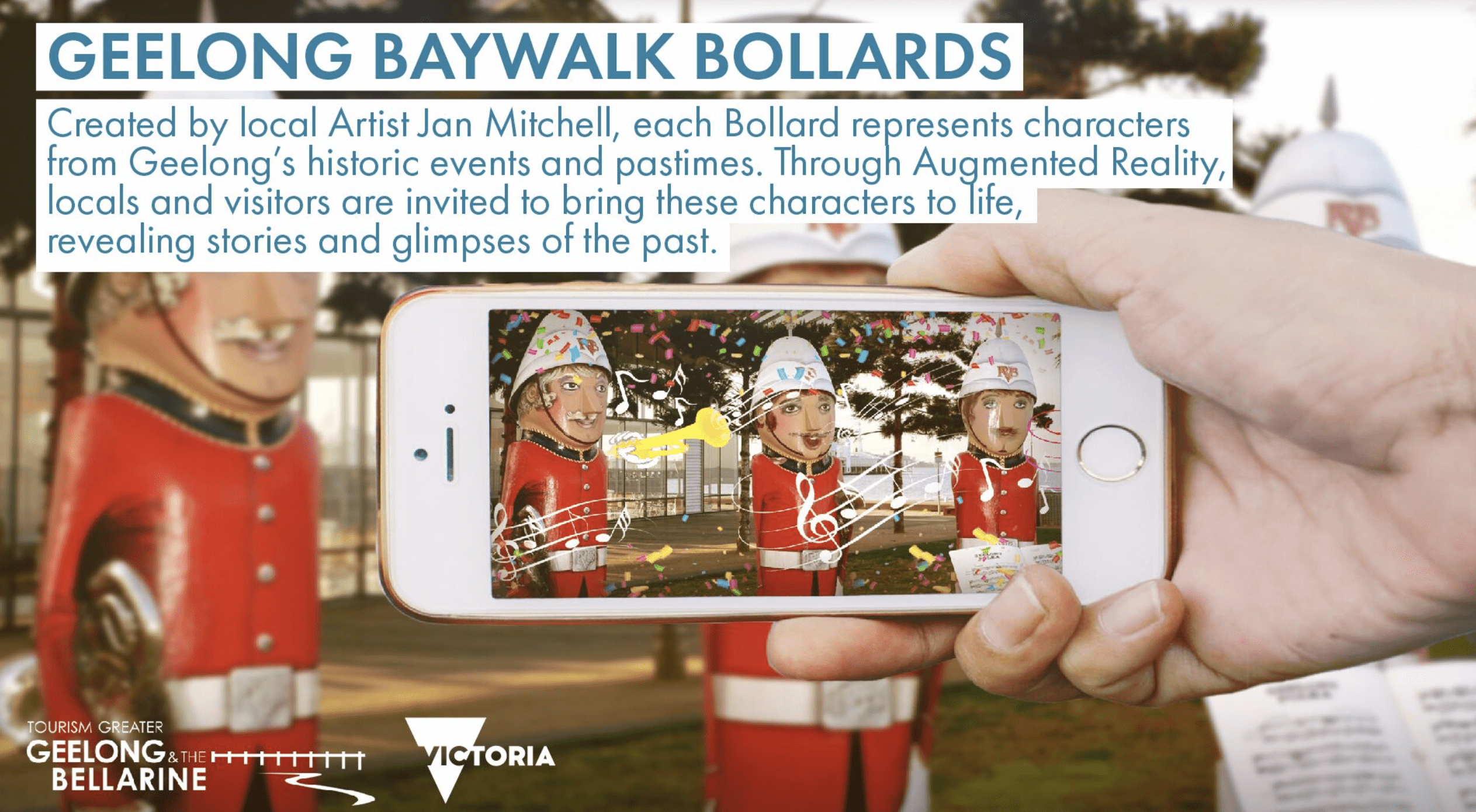 Visitors to the waterfront city of Geelong will be able to see its unique bollards in a new light with a new App bringing the static structures to life.
By downloading Activate Geelong in the App Store or Google Play, anyone with a smartphone will be able to see the bollards at six sites moving, singing and dancing and hear their unique story.
Those included in the exciting new collaboration include the Volunteer Rifle Band next to the beautiful Carousel, Bathing Beauties at Eastern Beach, the Sea Captain, Steam Captain Sailor and Woman at the end of Cunningham Pier, the Yacht Club Lady and Town Bath Swimmers' Club Lifesavers at the end of Bellerine Street.
Tourism Greater Geelong and the Bellarine have partnered with Marc-O-Matic and Virtualex to deliver the art and technology fusion.
The project has been funded through the Victorian Government's Regional Events and Innovation Fund via Visit Victoria and received $100K.Geelong's bollards have been a beloved icon of the waterfront precinct for more than 20 years. Each one represents a significant character or piece of history for the local area.
The project has seen the animation of artwork combined with stories and interpretation of each bright costume and lively face. Augmented Reality brings the static bollards to life, presents historically accurate information and creative stories about who they are and why they are significant.
Commenting on the project Brett Ince, Executive Director, Tourism Greater Geelong and The Bellarine said: "Activate Geelong takes the bollard trail beyond a quirky selfie opportunity to a genuinely engaging visitor experience that is rich with the stories and history of Geelong."
Sign up to stay up to date with all the latest news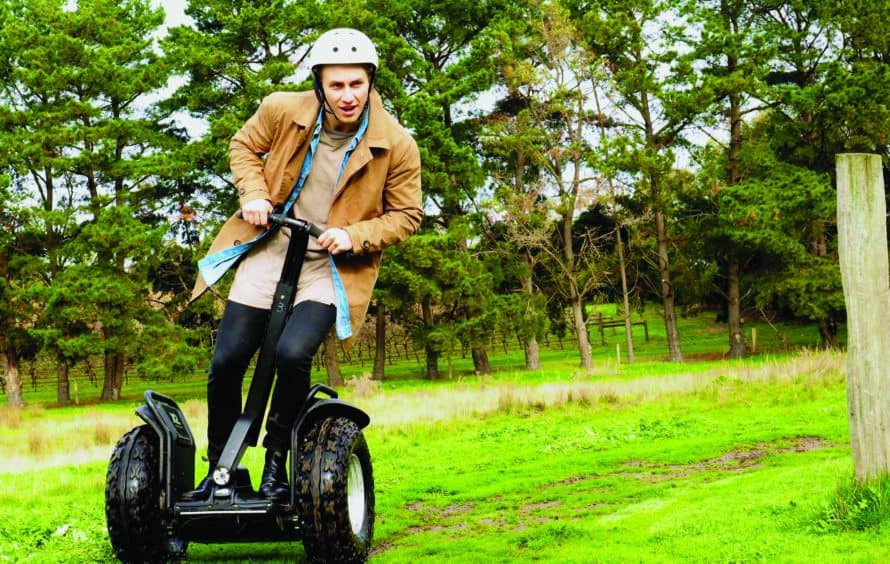 Geelong has become the first Victorian city to offer Segway tours on public …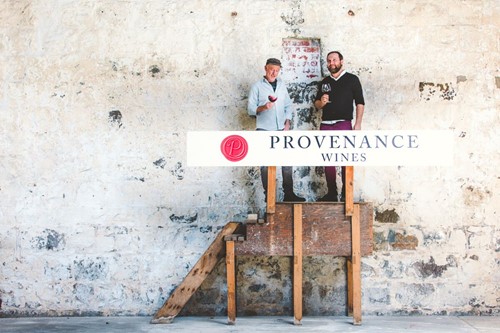 Geelong based Provenance Wines has been named the "Best Value Winery in Australia' by the prestigious 2019 James Halliday Wine Companion.