Segways hit the Geelong waterfront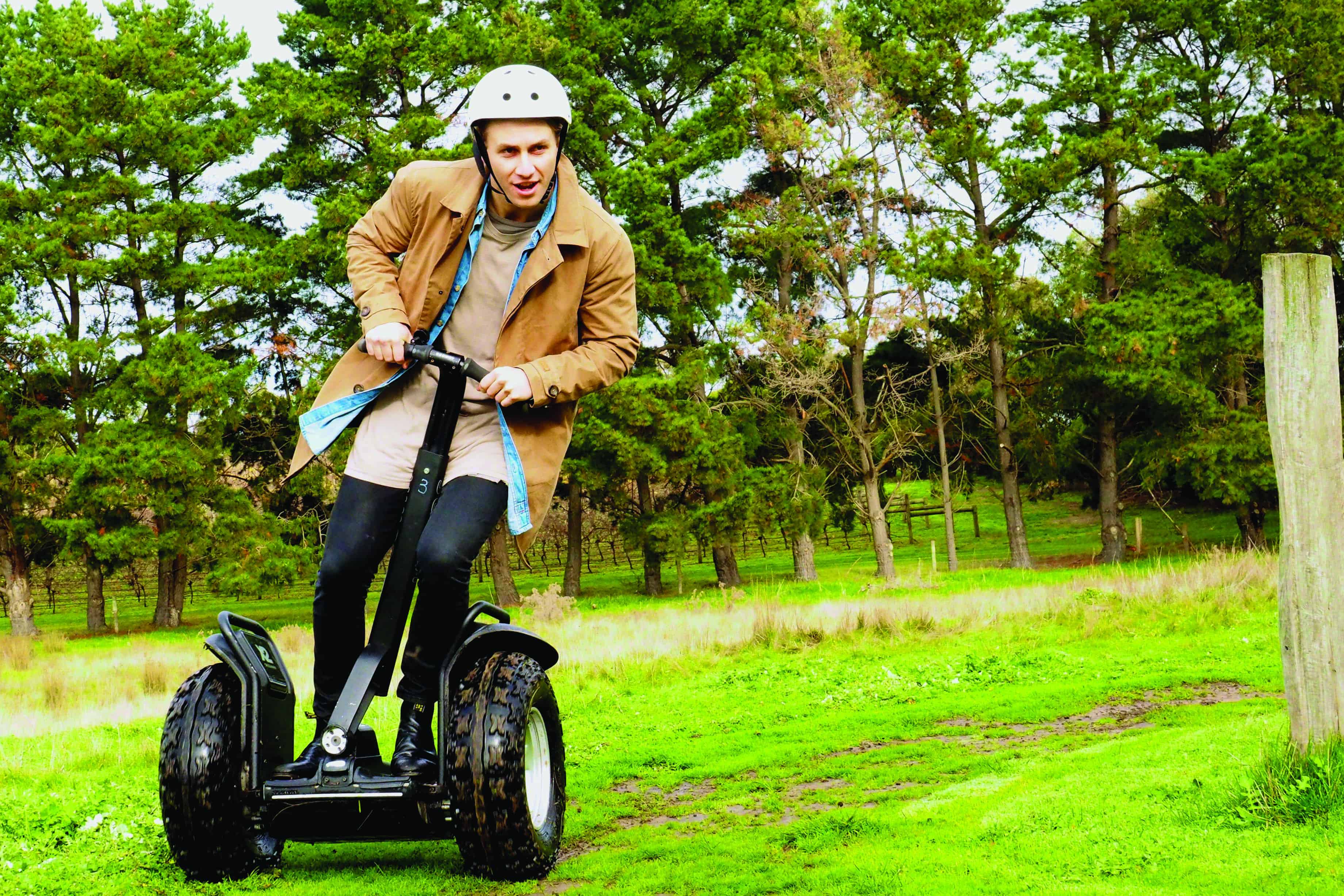 Geelong has become the first Victorian city to offer Segway tours on public land, thanks to Segway Geelong director Tim Carr. On Saturday 4th February, Segway Geelong launched the guided tours along the Geelong waterfront from Eastern Gardens, Ripple-side and Limeburners Point.
Segway Geelong has been operational since 2015, where tours could be booked at Leura Park winery in Curlewis. The introduction of the Segways to Geelong waterfront has been a positive result from a long approval process with VicRoads, which required the laws to be changed to allow use of the Segways on shared pathways. Tours will now be available from both Leura Park and Geelong waterfront.
For the tours to be approved they have to operate under strict rules to comply with the VicRoads rule changes. Speed limits must be adhered to on shared pathways, helmets must be worn and the Segways must be equipped with a warning device. Segway cruising is an activity suitable for many ages and fitness abilities with very few restrictions. All participants are fully trained prior to the experience to give them confidence and ensue they enjoy the experience.
"Were excited to be able to offer this mode of transport as a unique experience for corporate groups while in region. Segways are a great way for delegates to see all that Geelong waterfront has to offer from a different and fun perspective" Mark Day, Convention Bureau Manager at Business Events Geelong
For more information on group bookings at either Leura Park or on Geelong Waterfront CLICK HERE.
Sign up to stay up to date with all the latest news