Sneak Peek: Novotel Geelong's multi-million dollar revamp
Novotel Geelong has completed a $3.5 million refurbishment of the property. The modern upgrade is the first major renovation project at the hotel since it opened in 2001.
What does the Novotel Geelong look like now?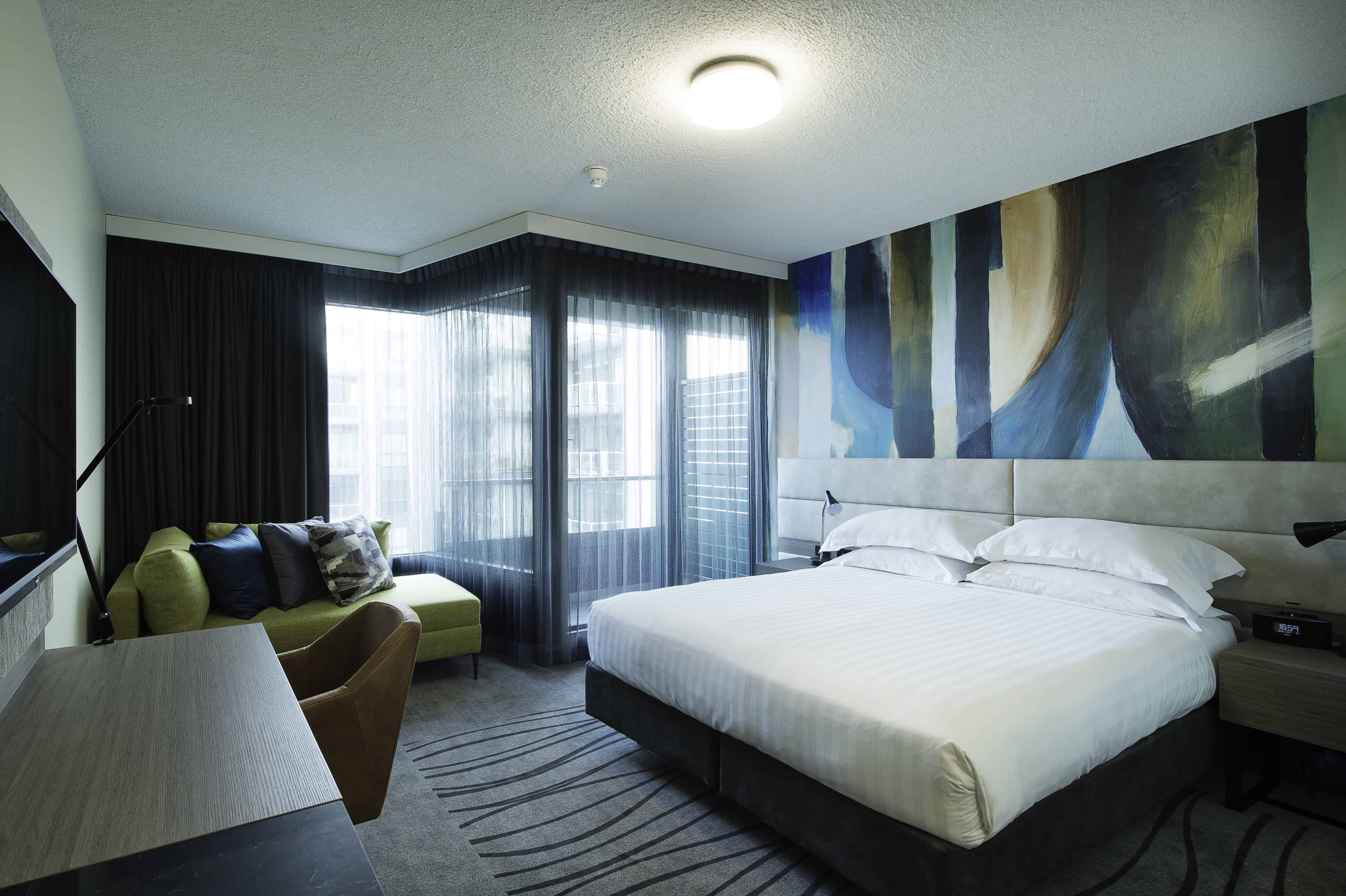 The full room refurbishment has seen all 109 guest rooms in the four-star hotel upgraded with a fresh lick of paint, carpet, curtains, chaise lounge, feature wall, smart TVs and furnishings.
The bathrooms have also been updated with a fresh and modern look.
How extensive is the refresh?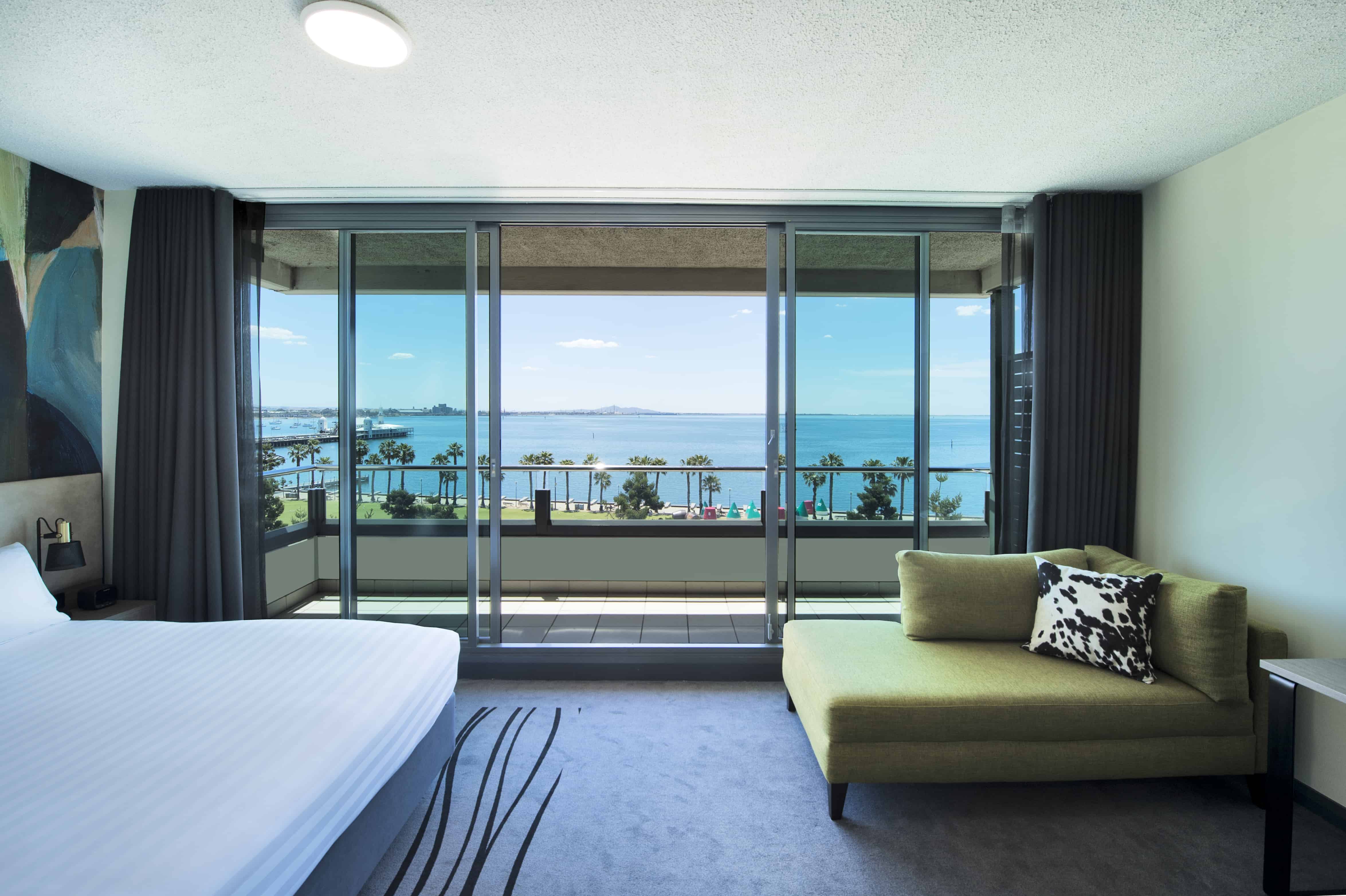 Novotel Geelong General Manager Bryan Dennis said that the renovation was extensive and that planning for the refurbishment was two and a half years in the making.
"Inspiration for the multimillion-dollar renovation was taken from Geelong's landscape and surroundings. The ocean is reflected throughout the refurbishment and has been influential
in our selection of colour, furnishings and décor," he said.
"The complete transformation was staged, with one floor renovated at a time to minimise the disruption to guests," he said.
The ultimate conferencing property
ErdiGroup built the Novotel Geelong and opened the property in 2001. Boasting one of the best locations in Geelong right on the waterfront and in the heart of the CBD, Novotel Geelong is one of the city's premier hotel.
Central Geelong is lucky enough to be the home to a number of street art, 3D and augmented reality murals.
"The refurbishment also took inspiration from this artwork and Geelong's creative spirit, which is demonstrated in the hotel's modern, refreshed look," Mr Dennis said.
Corporate and holiday travellers staying at Novotel Geelong enjoy modern accommodation rooms with a balcony, superb dining, conference facilities, free WIFI, an indoor pool, and a
fitness centre.
What happened to the old furnishings?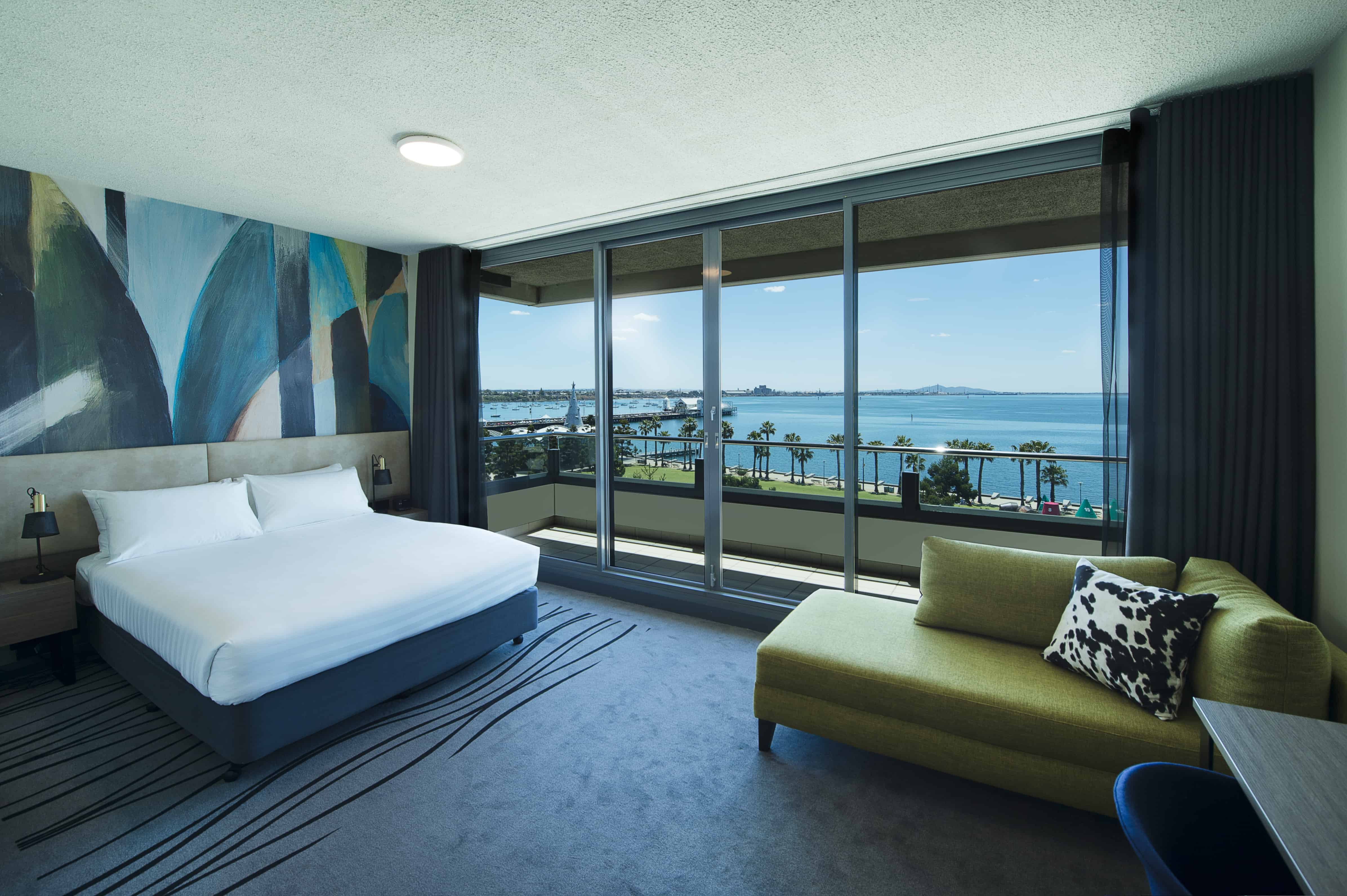 Mr Dennis said: "As part of Novotel Geelong's commitment to the local community, the pre-loved furniture has been donated to local charities, including Samaritan House Geelong, which helps men experiencing homelessness.
"In addition, Foundation 61 has used the furniture to build a new women's centre which provides a live-in community on the outskirts of Geelong."
Click here to learn more about Novotel Geelong and its conferencing capabilities.
Sign up to stay up to date with all the latest news