X-Golf Geelong stars at The World Cup of Golf with Movember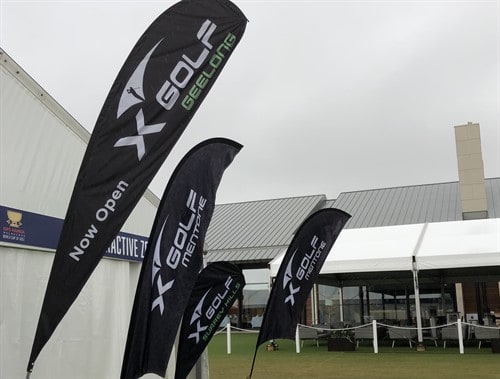 The world's best players gathered this month (November 2018) at the Metropolitan Golf Club to compete for the prestigious World Cup.
Although the weather wasn't exactly on point, the indoor golf marquee supported by X-Golf and Movember raised some much-needed dollars for men's health.
Appearances were made by the worlds top players such as two-time major winner Martin Kaymer and Channel 9's Annabel Rollie.
Speaking to Business Events Geelong, X-Golf's licensing development manager Peter Nolan said he was proud of the Movember partnership.
"At X-Golf Geelong we are proud to partner with local charities and organisations that help in the community to grow.
"It is an amazing opportunity to try and make a difference in fundraising and awareness nationally," he said.
"Men's health is a great cause, and Movember is a terrific organisation to partner with."
Click here to learn more about X-Golf Geelong.
Sign up to stay up to date with all the latest news