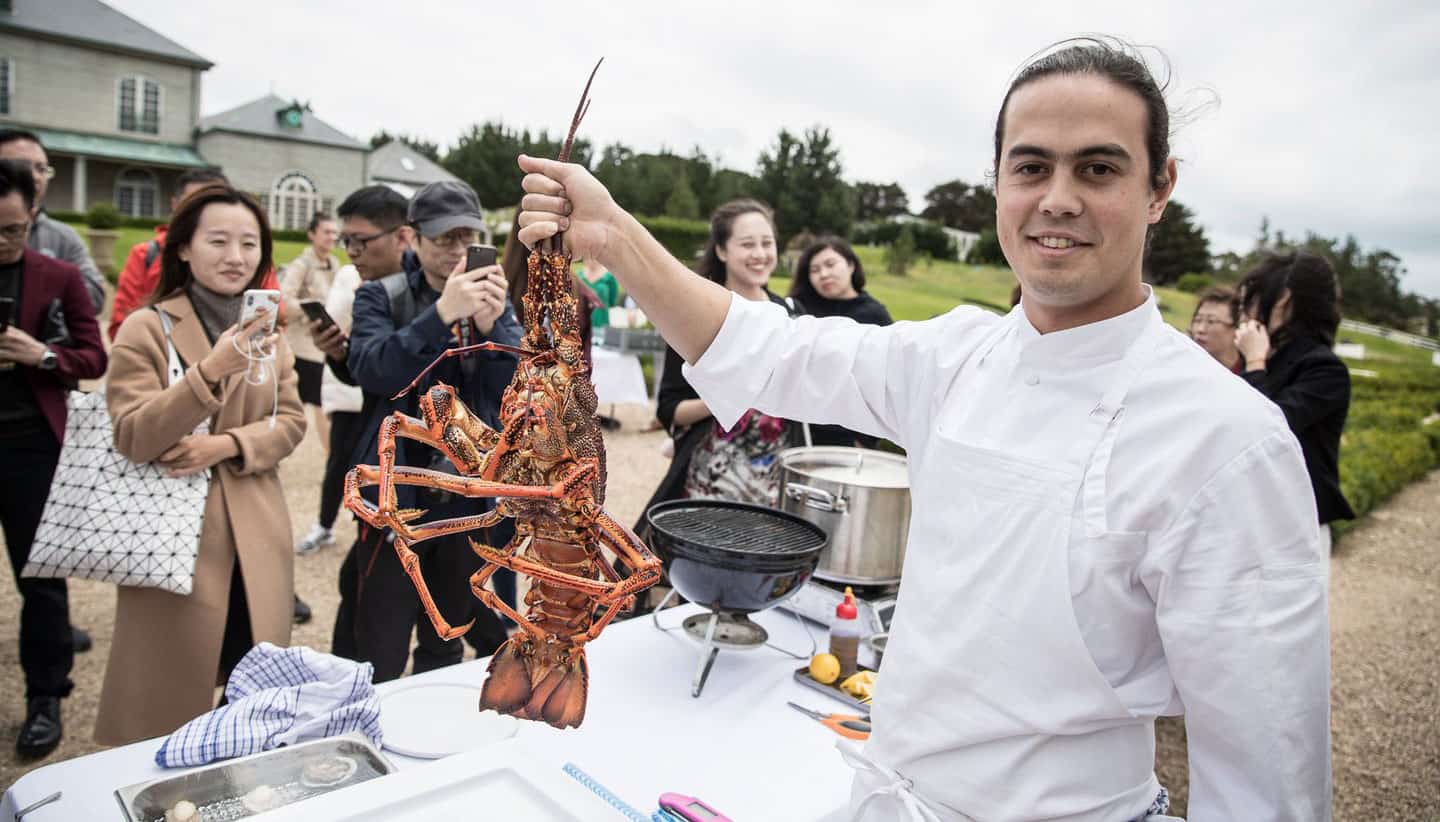 Need to know: How Business Events Geelong supports planners looking to host events in our region
As a conference organiser or event planner, we know you've got a lot on your plate. So let us take a load off by answering some of the questions you may have about running an event or incentive program in our region. Still confused? Send us an email and our dedicated team will be in touch with you info@begeelong.com.au.
You'll find a convention bureau in almost every major and regional city centre across Australia. A convention bureau is dedicated to helping event organisers host the very best meeting, incentive, corporate event and exhibition possible. Business Events Geelong is the convention bureau responsible for servicing Greater Geelong, The Bellarine and Werribee. And we're here to help match your needs to the best services, vendors and suppliers in our region so you can deliver a memorable event that sits within your budget guidelines.
We exist solely to make your life easier. Best part? Our services are completely free to access. You've got nothing to lose and everything to gain when working with us. If you decide to run your event in Greater Geelong, The Bellarine or Werribee, you'll get the following:
Assistance with managing requests for proposals
Development of tailored professional bid documents
Firsthand experiences through participating in our regional familiarisation programs (they're a lot of fun, we promise)
Facilitation of venue site inspections
Providing delegate boosting and event promotion support
Help with sourcing local guest speaker gifts
Assistance with putting together pre- and post touring options
A wealth of local destination knowledge
Forget what you think you know about Geelong and The Bellarine. Because we've officially outgrown our awkward teenage years and emerged surprisingly cool.

We're not just Melbourne's little brother. We're something else entirely.

We're sun-kissed vineyards with sprawling bay views. We're craft breweries and distilleries hidden in repurposed historical spaces. We're sunset safaris and feasts that'll leave you bursting at the seams. We're white sand beaches and dramatic views that'll have you reaching to take a photo everywhere you turn. We're movers and makers. And we're artsy, sophisticated and cultured (but entirely unpretentious). Our guarantee for events coming to our region? You'll be inspired and surprised by what we can offer here. Need to know more? Click Here to get in contact with us now.
Getting your delegates into the region is super simple. You've got four excellent options: air, rail, road and sea.
By Air: Regular domestic and international flights service Melbourne's Tullamarine Airport which is just an hour's drive from central Geelong via a rental car or Gull's transfer shuttle car. Coming in from Sydney, Adelaide, the Gold Coast, Kuala Lumpur or Bali? Then fly straight into Avalon Airport, which is just 20 minutes away from Geelong's CBD. There's also a handy SkyBus transfer that'll get you straight to central Geelong from the terminal.
By Rail: Regular rail services operate between Melbourne's Southern Cross Station and Geelong via the VLine service. Buses also connect central Geelong with the suburbs and villages of The Bellarine.
By Road: Geelong is only an hour's drive from the Melbourne CBD via the Westgate and Princes Freeways. Bellarine destinations are within half an hour of Geelong.
By Sea: Searoad Ferries connects Queenscliff and The Bellarine with the Mornington Peninsula, Eastern suburbs of Melbourne, and Phillip Island. Check out the timetable here. Another exciting way to hit up The Bellarine and Geelong region direct from Melbourne CBD is via a cruise on Port Phillip Ferries. This new mode of transport between Portarlington and Docklands and Geelong and Docklands, departs just across the road from Marvel Stadium where you can enjoy gorgeous sea views.
Absolutely, and they're a whole heap of fun! We run corporate famils once a year as well as a media famil where we take qualified buyers out into our region to experience the very best of our product. From wine tasting in The Bellarine to scenic helicopter rides; golf on the green to lunch at a magnificent mansion -- it'll be an experience you won't forget.
If you're interested in attending one of our famils flick us an email. If there's a specific venue or incentive product you're interested in experiencing and you cannot attend our corporate famil, do get in touch as we may still be able to assist.
Yes, we can. Planners and Meeting Organisers who are interested in hosting an event in Geelong, The Bellarine or Werribee can apply for a cash incentive through Business Events Geelong. The fund was created as part of Business Events Geelong's recovery plan post-COVID-19. Terms and conditions apply. Please send an email to info@begeelong.com.au for more information on how you can take advantage of this offer.
Consider joining Team Tourism. As a tourism member, you'll be invited to join in on a number of marketing initiatives and promotions as we work to position our region as a compelling destination to visit and do business with. Click Here for more information on how to get involved.
Let us know your plans, objectives and budget and we will assist to connect you with a number of venues and suppliers in our region to help create the best incentive itinerary ever. We'll even gather all the quotes for you and assemble them in one place so you have all the information you need to make the right decision for your program.
Our services are completely free to access. We're here to help and we're excited to do so!
A bid is where different destinations put forward proposals to compete for the right to host large-scale events.
We have a dedicated and experienced team who can help you by:
Identifying and connecting you with local host organisations
Gathering letters of support from academic/research experts, industry and government
Tailoring a professional bid document and assisting you in presenting it to stakeholders and decision makers
Connecting you with local venues and accommodation providers with the ability and suitability to host your event
Pictures matter. To successfully market your event, we understand that you need access to a bank of vibrant destination imagery. We've assembled a collection of copy-right free pictures that you can use to promote your event. Click Here to download.
We sure do! From cooking experiences with head chefs at some of our most celebrated wineries and restaurants, to helicopter sight-seeing tours; progressive dinners at GMHBA Stadium to Indigenous cultural experiences - we've got plenty of suggestions for your post-conference itinerary. Click Here to view a suggested two-day program. Got something else in mind? Get in touch with us and we can assist in creating the perfect itinerary for your delegates.
We are proud supporters of Geelong Mums, a volunteer-run organisation that assists children and parents experiencing hardship. The crew at Geelong Mums works in partnership with local social service agencies and maternal health nurses from across the region.
How you can support Geelong Mums as part of your CSR program:
Incorporating a two hour volunteer session into your conference agenda
Inspiring your delegates with a guest speaker from Geelong Mums
Organising a fundraiser and donating the takings to Geelong Mums during your conference
Encouraging delegates to donate baby items to Geelong Mums

Click Here to find out more.
There's a diverse range of sectors that call Geelong home. From manufacturing through to agriculture, horticulture and education through to health, the possibilities of finding a sponsor for your event are limitless. The Geelong Chamber of Commerce is well connected with the Geelong business community and could be a good starting point for you to get involved in. Find out more here.
Delegates conferencing in our region are never alone. To help them make the most of their visit, we provide your delegates with Geelong-branded lanyards complete with interactive maps with suggested itineraries that they can do during their downtime. They will also be able to access exclusive discounts with local vendors just by scanning a QR code on their lanyard map (think discounts at restaurants and cafes and retail outlets).
Watch this space! We are currently working on partnerships.
There are a number of things you can do to promote your event on social media. You can drum up buzz by posting a countdown clock on Instagram, you can create an event invite on Facebook, post teaser videos of our destination, create a branded hashtag, post interviews with your keynote speakers and more. To get your delegates excited about the host destination, consider creating a content calendar of posts that'll educate and inspire your delegates to explore during their downtime. We have created some content for you to make it easier, you can download it here.