Corporate Christmas party Ideas in Geelong and The Bellarine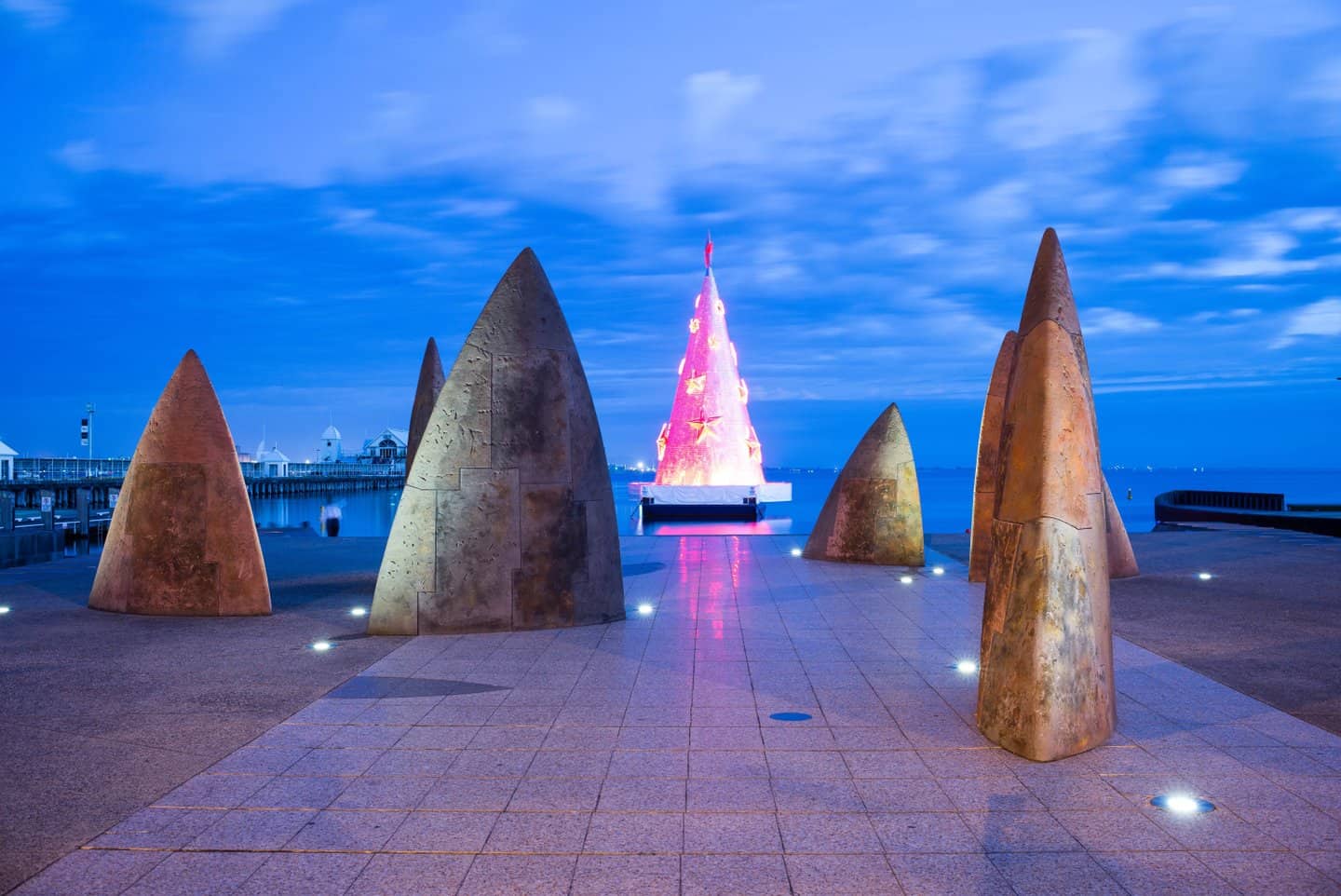 Can you hear that? It's the sound of jingle bells faintly ringing in the distance, waking Santa up for his upcoming shift. Yeah. You know what we're talking about. We're talking about Christmas. The festive time is nearly upon us, and for the hard-working EAs and PAs out there – this means that it's time to start considering where you're planning on hosting the party of all parties. We think the Geelong and Bellarine region will give your company an unforgettable time. Here's what we think should go on your agenda.
Learn about the region's amazing wineries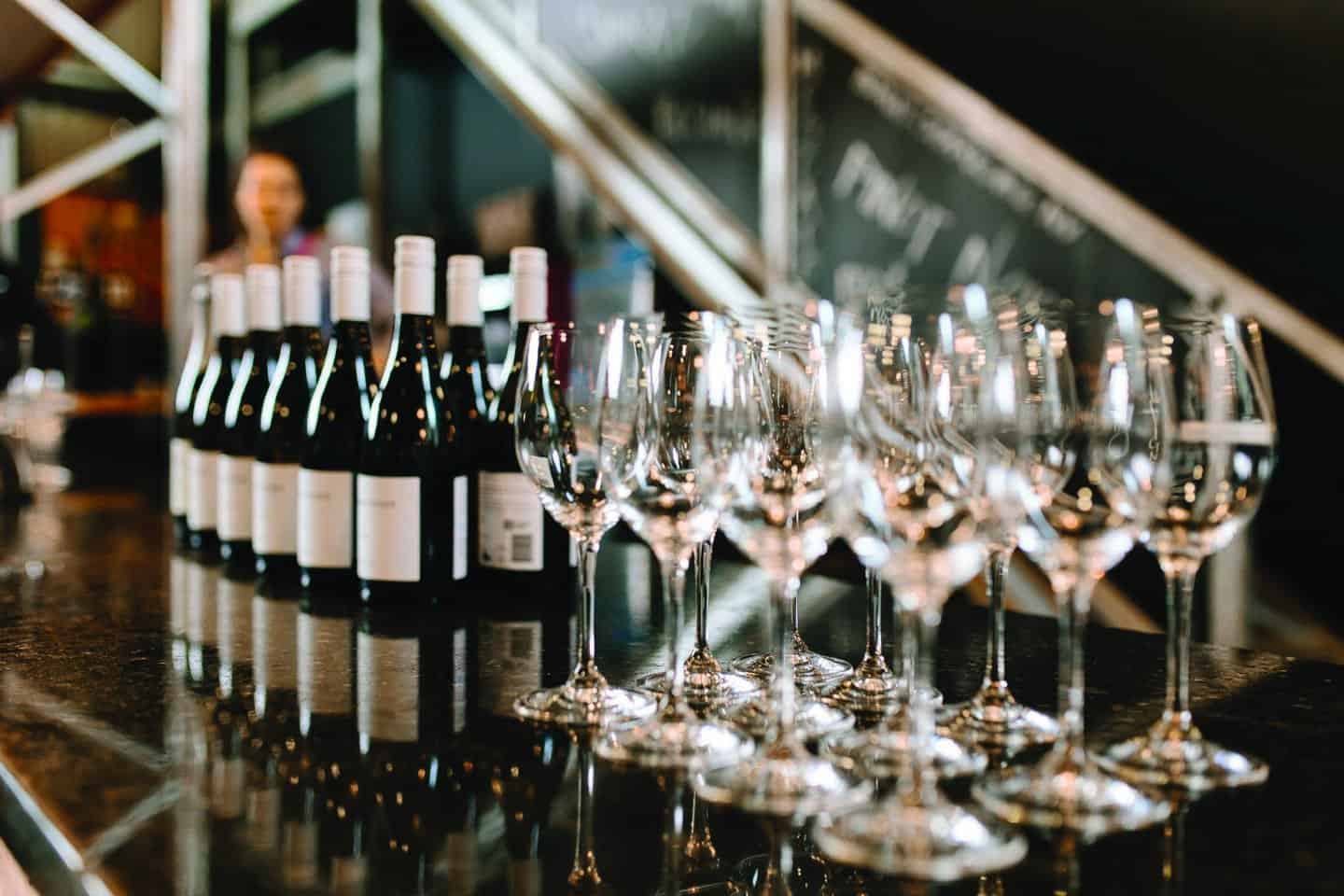 If there's one thing that the Bellarine is famous for, it's our amazing wine. So why not include a wine tour for your corporate Christmas party? For the Love of Grape are experts in executing corporate wine tours in the region. Their itineraries are adaptable to suit your group's specific needs, whether it's religious, cultural or dietary. Especially for our readers, For the Love of Grape is offering a generous discount on midweek Christmas tours. Book an event with them for 10 or more guests and they'll reduce the tour fee by $10 per person. Hot tip: we recommend tacking on a team-building activity such as bubble soccer, archery, segways, clay targets or an escape room to make a day of it!
Small team? What about a shared Christmas party?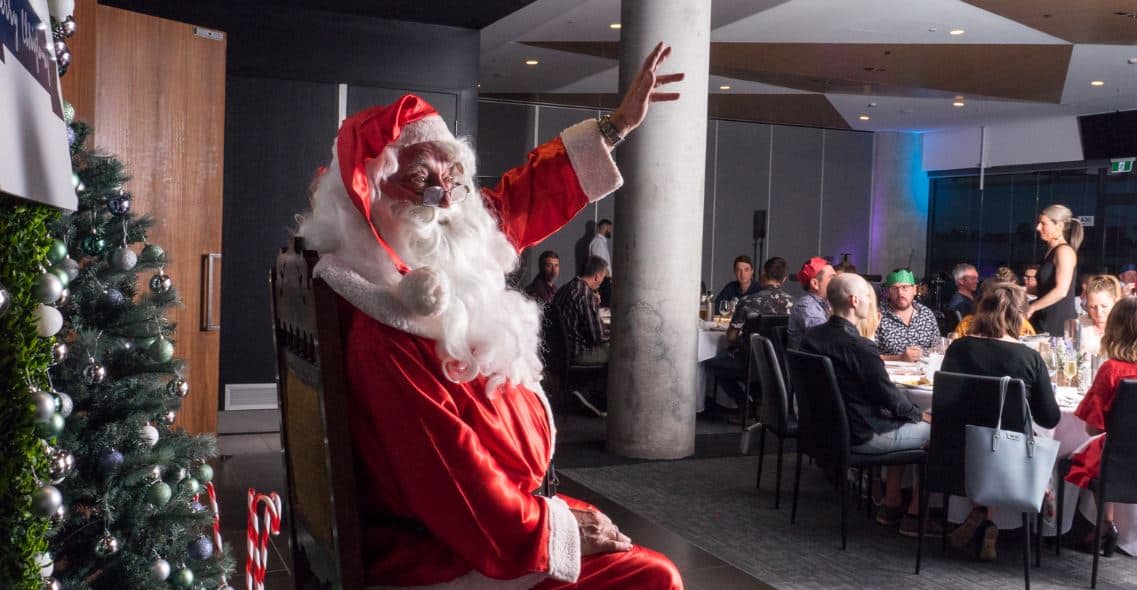 Shared Christmas parties are all the rage right now and for good reason. If you're wanting that big party feel, but you don't have the time to organise an entire shindig, this could be exactly what you're looking for. Highermark at GMHBA stadium is hosting a collaborative celebration on 06 December 2019 where you can experience some of their amazing hospitality. The package includes a three-course meal, four-hour beverage package and free onsite parking. And if you're lucky (and we think you will be) Santa will also be there to let your colleagues know just how good of a job they've done this year.
Choo, choo choose the Blues Train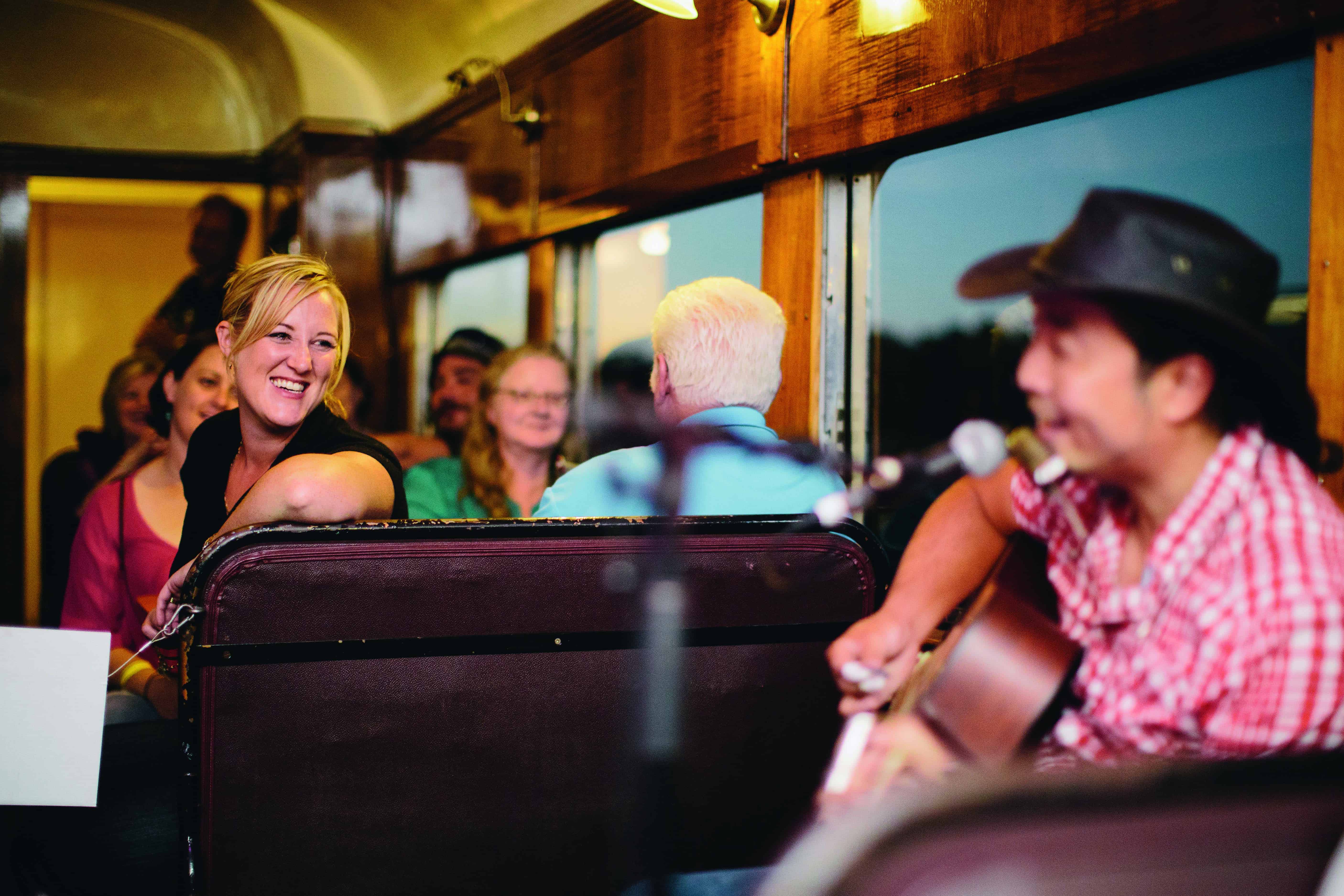 For a night of sweet tunes and good vibes, book your crew on a rockin' ride aboard the Blues Train. The ticket price includes everything from a hearty buffet-style meal to boppin' blues performances. Just book and the Blues Train team will take care of the rest. Group bookings of larger than 20 people on a Saturday night will receive a 5% discount on the total ticket price, while bookings of 10 or more on a Friday will receive a 5% discount. Gotta bigger group? Book 20 people on a Friday night and you'll get 10% off. Click here to get in touch.
Golf of the future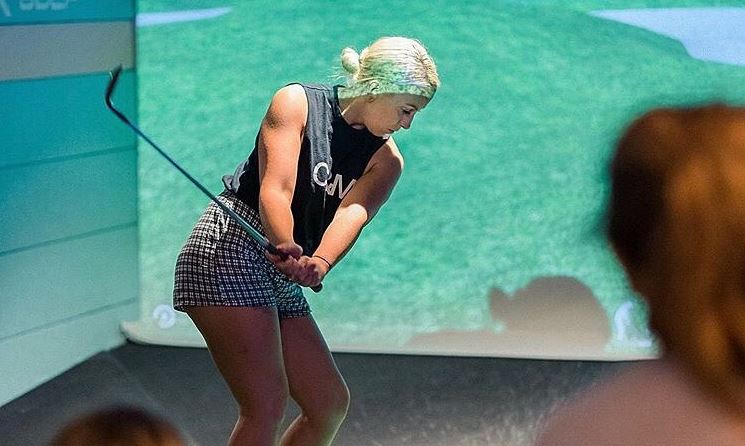 Grab your team and head out to X Golf Geelong for a chance to tee-off at some of the world's most famed golf courses including Pebble Beach, Bethpage and Metropolitan. Suitable for all levels ages and levels, the state-of-the-art golf simulator combines virtual reality with camera systems, infrared lasers, sensors and more to deliver an incredibly realistic golfing experience. Absolute beginner with a competitive spirit? No worries, X-Golf offers lessons for those keen to improve their swing. Book your Christmas event of 15 or more at X-Golf Geelong this September and receive a bonus 30 Minutes venue hire values at $250. Spots are limited so get your date set early for the most fun indoors in Geelong. Contact Geelongevents@xgolf.com.au
Tastings at The Whiskery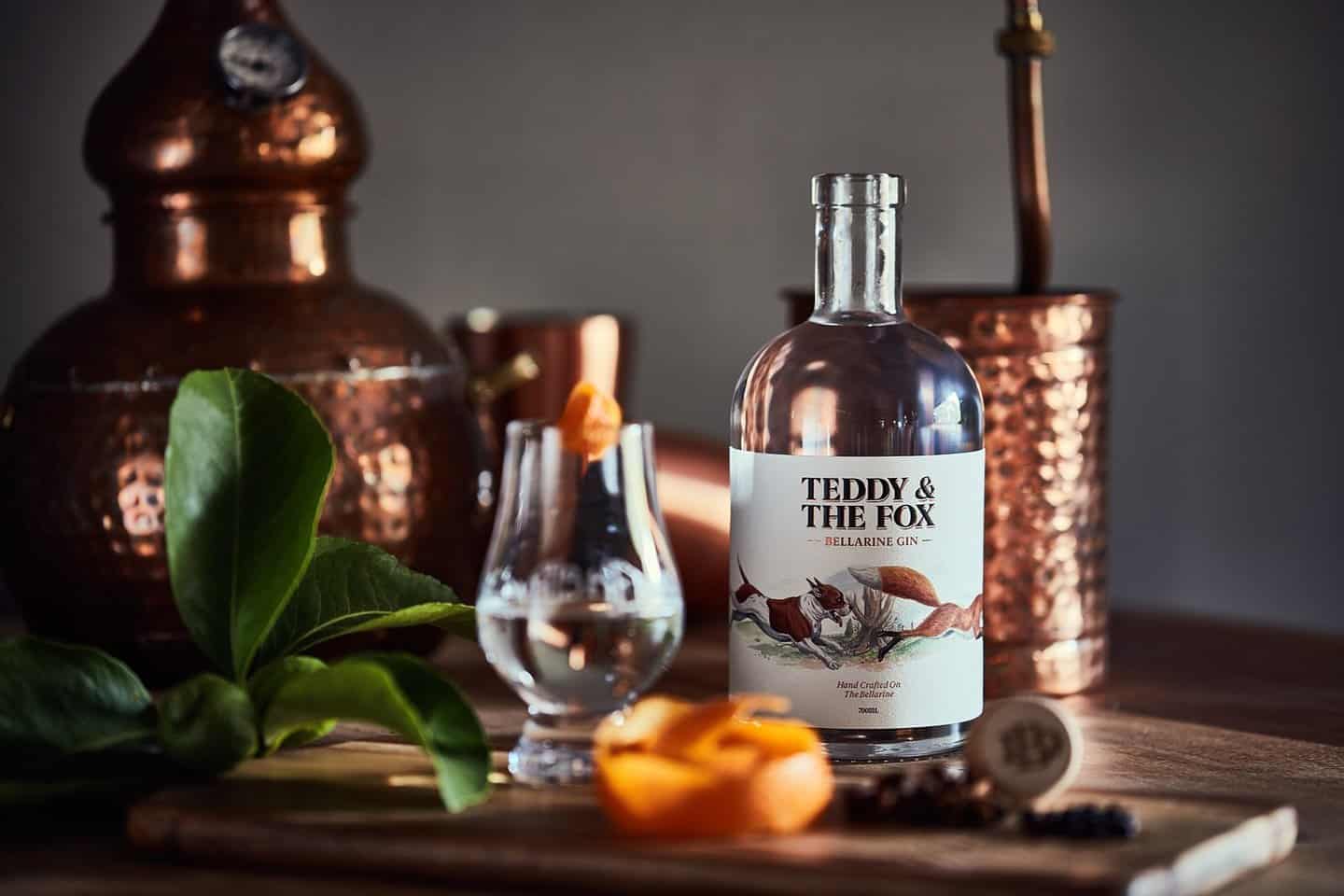 That's right folks, the beautiful Bellarine has its very own distillery which is perfect for corporate Christmas gatherings and tastings. Rustic and charming, The Whiskery has has an array of inviting spaces to host your small group. Our recommendation? Kick back on the deck with a delicious bevvy and cheese platter with your colleagues. Groups of more than 12 will need to get in touch to make arrangements by contacting Info@thewhiskery.com.au.
Go on a Wild Goose Chase

Adventure for Life has released a brand new Christmas theme scavenger hunt perfect for your festivities. The Wild Goose Chase  is a points-based adventure race delivered on tablets using Adventure for Life's exclusive software. The game goes live after teams give appoints a team name and snaps a selfie.At checkpoints, teams can access questions or challenges via GPS and image recognition technology. This allows the team building activity to be played indoors and outside. Events can be pure fun or designed to help achieve your business objective.
Sign up to stay up to date with all the latest news