Meet our newest team member: Dana Broekhuizen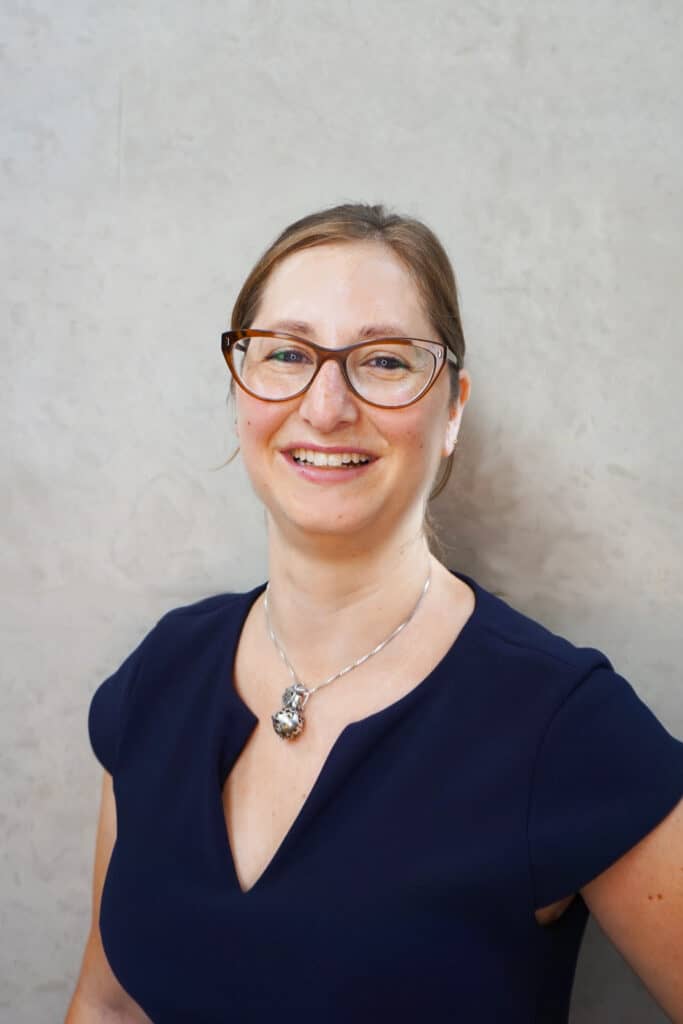 A big warm welcome to our newest team member, Dana Broekhuizen! Dana has been appointed in the newly created role of Sales and Marketing executive, heading our joint recovery push in partnership with Regional Development Victoria and Great Ocean Road Tourism. She brings to the table more than a decade's worth of experience in running corporate events and incentives both domestically and internationally; most recently as the Trade and MICE Marketing executive at Club Med.
Tell us a little bit about your event industry experience!
I've been lucky enough to find my dream career in the events industry, scoring my first fulltime job as an Event Coordinator with Peter Rowland Catering at Melbourne Museum. Since then, I have worked in events and wedding roles in the Whitsundays, on an opening of a stunning venue in the Southern Highlands, lived in Indonesia running events in tropical paradise, and worked in London managing MICE events in resorts around the world.
What drove you to the MICE industry?
I studied Entertainment Business Management at uni and fell in love with seeing others have an absolute ball at events that I helped bring to life. What's better than seeing people have an incredible time, and knowing you played a part in that? Nothing can replace an in-the-moment experience. Many of my jobs have featured lots of menu tastings – if I get to be around food I am in absolute heaven, so that is a definite appeal. I gravitated towards MICE and weddings as I thought it would be a fun job that would allow me to travel – it definitely did not disappoint, and it's turned into the perfect career!
Share your most memorable event moment & What is your proudest career achievement?
I have so many stand out memories but wrapping up a complex series of events in the South of France in 2019 is definitely my biggest career achievement. With an incredible team, my very rudimentary French, and a lot of complications stacked against us, we delivered an incredible 2-week-long event for 1600 pax. It was the highest value contract ever signed for our company globally (so no pressure for me as the sole event manager!), and the success of this event led to the client proposing another multi-event contract for the following 3 years. Cracking that champagne on the last day was the sweetest sound you can imagine!
What are you most looking forward to doing in your new role as BDM?
I'm super keen to work with the excellent BE Geelong team showing off our incredible corner of the world, inspiring MICE businesses to visit the region, and having their delegates experience the huge variety of things to do, see, and eat! Not to mention helping our local partners bounce back post-COVID.
For first time visitors to our region, what are some must-dos they need to include on their bucket list?
A drive along the world-famous Great Ocean Road is essential, stopping wherever takes your fancy (and there's plenty choose from – beaches, waterfalls, lighthouses, stacked stones, hikes, lookouts…). I love to see the region from a different viewpoint – on a waterfront helicopter flight, hot air balloon, or dolphin cruise (who usually stop to visit the bunch of local bachelor fur seals!). Sample local wine, cider, and whiskey at some of the great wineries and venues between Geelong and the Bellarine – you're seriously spoiled for choice. And beginner or not, you've got to hire a board in the surf capital of Australia (Torquay), followed by an ice cream and people-watching along the Esplanade. Food and bar hop with the locals along Little Malop Street, and top off the night with an Insta-worthy cocktail at 18th Amendment Bar.
If you've got time, an overnight Slumber Safari at Werribee Zoo is unmissable, and popping over to the Mansion Hotel means you can indulge in a massage post-adventure!
What do you enjoy doing outside of work?
I love cooking, trying new food, travelling, reading, horse riding, hiking, and micro-adventuring. I am always trying new things – most recently that has been bachata and dragon-boating!
How did you keep busy during Covid lockdowns?
I really tried to stick to a routine, to make sure I'm looking after the basics: exercise, meditating, reaching out to friends and family, and getting regular sleep. Aside from that, I started making cheese, cooking extravagant meals, and learning to juggle. After being in lockdown most of last year in London and again back in Australia, I've finally taken the pressure off myself in trying to overachieve during lockdowns. Sometimes, it's enough to get through!
What are you currently reading?
I tend to have a few books on the go at once, and continually curate an ever-growing "to read" list. I'm currently reading Bill Bryson's A Short History of Nearly Everything (which I picked up in a cute little antique bookshop for $3), and Lost Connections by Johann Hari (which a friend loaned to me).
Anything else you would like our audiences to know?
I'm super excited to be moving back to Geelong after being abroad for a few years – you really appreciate home only after being away. I'm very excited to be back reconnecting and rediscovering my backyard.
And if no one tells you this today, you're doing great!
Get in touch with Dana by flicking her an email at dbroekhuizen@begeelong.com.au or giving her a call on 0481 482 992.
Sign up to stay up to date with all the latest news