Team Building and why it's important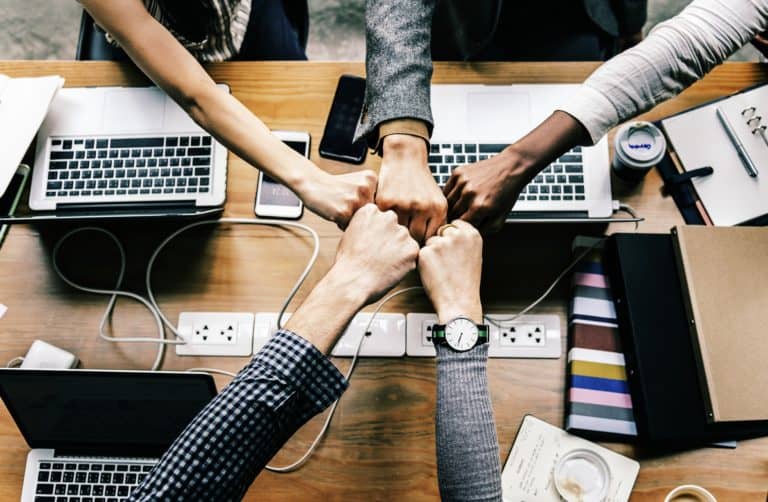 Stress, deadlines, impatient stakeholders and miscommunication are just a few of the dramas that many of us experience in the workplace daily. This is why experts agree that team building outings are becoming more and more essential to companies of all sizes and structures.
Scheduled team building sessions do not have to be lame
Ever rolled your eyes at the idea of mandated team bonding sessions? You wouldn't be alone in that. But getting the team out of the office and into a new environment (instead of booking your own office meeting room, playing awkward icebreaker games and shoving a few sad sandwiches on table) can do wonders to reinvigorate your team.
When done right, it can build trust, mitigate conflict, encourage communication and increase collaboration writes entrepreneur Brian Scudamore for Forbes .
"Effective team building means more engaged employees, which is good for company culture and boosting the bottom line. It can also be adventurous and enjoyable if you do it with a little pizzazz."
Tip 1 – Leave the work at work
So you've got your team out of the office. Good job! Now make sure everyone's work life stays at work. Corporate team building fail when they feel like just another day at the office.
Scudamore says that activities that overly aim to draw in leadership lessons or practical takeaways are less powerful.
"Spending time together, sharing an experience or working towards a common goal allows bonding to happen more organically and far more effectively."
Tip 2 – Try something different
There's nothing wrong with a good ol' company picnic. But there's also something to be said for trying new things with your staff.
In his Forbes article, Scudamore states: "Trying new things with your staff can generate good vibes among employees, which in turn benefits the business itself. Choosing something unique and slightly outside of people's comfort zones can encourage them to come together in new ways."
Tip 3 – It's an investment not a splurge
Scudamore, who rewarded his top-performing franchise partners with a day out on a NASCAR track, says that team building is an investment and not a splurge.
"It wasn't a fortune at $350 per person, but it was a sizeable chunk of change for a growing company.
"At the end of the day, it was a totally worthwhile investment. The team felt appreciated. The experience…was absolutely unforgettable."
Ready to invest in your team and take them on a team-building excursion they'll never forget? Click here to browse our list of amazing suppliers to help bring you closer to your team. For those wanting a few more pearls of wisdom from Brian Scudamore, click here to read his full article. 
Sign up to stay up to date with all the latest news